Planifica tus Pedaladas Week is coming full of magnificent gifts
We are immersed in the first edition of the Bkool Winter Cup, and we are approaching to the half of the competition that has been joined by over 2500 people by now. Looking at the figures now we can assure that the Bkool Winter Cup is being a successful event. Another Week of the Bkool Winter Cup is coming, and this is possible because of the support of Planifica tus Pedaladas, one of our main partners, that as always is giving away lots of fantastic gifts that you will love. Bkoolers, as you know well, Planifica tus Pedaladas gives you the best tips to get the most performance as possible of your cycling training, also the best nutrition advices and products for cyclist besides of good indoor cycling training plans that are essential for any cyclist.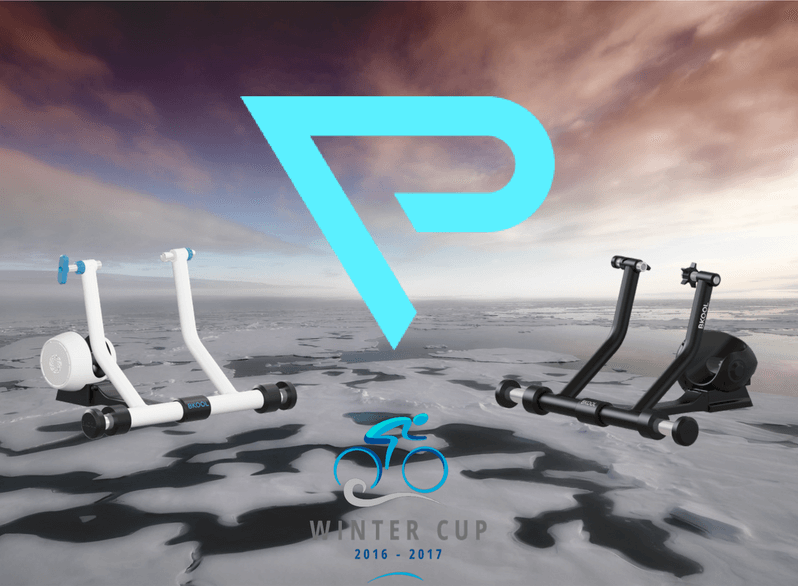 Compete in the Challenge Mallorca. Trofeo Palma with Planifica tus Pedaladas
This thursday Jan 28th begins at the Balearic Islands the Challenge Mallorca, the first race in Spain of the Road Cycling season. This event is every year on the cycling calendar and after celebrating the XV edition last year, this edition is coming even with more strength with the presence of four important UCI World Tour teams like Movistar, Sky, Lotto and Bora. Also the line up will be completed by Continental category teams. Riders line up couldn't be better and we will see in action great Movistar cyclists like Nairo Quintana and Alejandro Valverde starting the season. Alejandro has a good background  on this race where he gave his first professional steps and has won some trophies and stages also. We also have to highlight Greipel and Gallopin facing the race with Lotto.  Besides, as usual, the race will be joined by three track cycling National Teams and for this edition these teams are Spain, Great Britain and Germany.

As usual, during the last seasons, the Challenge Mallorca will be splitted in four different Trophies along 4 days with four different routes throughout the most important Balearic island. Here you can check the whole programmed routes:
Thursday Jan 26th- Trofeo Porreres-Felanixt-Ses Salines-Campos
Friday Jan 27th- Trofeo Serra de Tramuntana
Saturday Jan 28th- Trofeo Andratx-Mirador des Colomer (Pollença)
Sunday Jan 29th- Trofeo Playa de Palma
The last stage, the Trofeo Playa de Palma is one of the oldest stages in the Challenge Mallorca, it usually has many spectators expecting to see the end of the Challenge Mallorca. The stage has 161 km with a difficult uphill before entering the Palma Port where there is a smooth circuit around. This is a good end of party for the race. Now you can feel the excitement of the cyclists when riding this beautiful Palma Port in the Bkool Simulator, although you'll find a difference with the real route. The route in Bkool has also a hard uphill across the town center that has been part of the stage in some editions of the race and it will decide the final ranking of this Winter Cup stage for sure. The stage of this week's challenge is quite smooth with an average slope of 1,36%  and a maximum slope of 3,9% with 23 km.
Here you can check the route we want you to complete for this week Winter Cup Challenge: Trofeo Palma
The Planifica tus Pedaladas Challenge in the Trofeo Palma route will take place at two different times. You need to choose between 17:30 and 19:30 on thursday Jan 26th to join our Challenge. This Planifica tus Pedaladas Week you've got "double prize" for training as we are raffling away for two lucky Bkoolers  a fantastic product pack with these products included:
Planifica tus Pedaladas Sport Nutrition products pack with the best sport nutrition products for cyclists.
A fantastic Official Mongolia Bike Challenge Official Selle SMP saddle, as Planifica is supporting directly the Mongolia Bike Challenge MTB race.
Twitter and Instagram raffle. Share your Bkool training
This Planifica tus Pedaladas Week you have to prove that you are the Bkooler training the most so that you deserve the best training products. Stay tuned because we are giving away more gifts so you have even more chances to win. We are raffling away another two packs with the Planifica tus Pedaladas best sports nutrition products and a Mongolia Bike Challenge Selle SMP Official saddle.
Which is the only requirement you need? We want to watch you training with yours cycling trainers without suffering from such cold temperatures riding outside, so we ask you to share your training with your Bkool trainer on Twitter or Instagram using the hastag #BkoolWinterCup. Besides you need to follow Bkool on Twitter or Instagram.
Good luck Bkoolers !