Round out your Bkool Winter Cup sessions with WIN2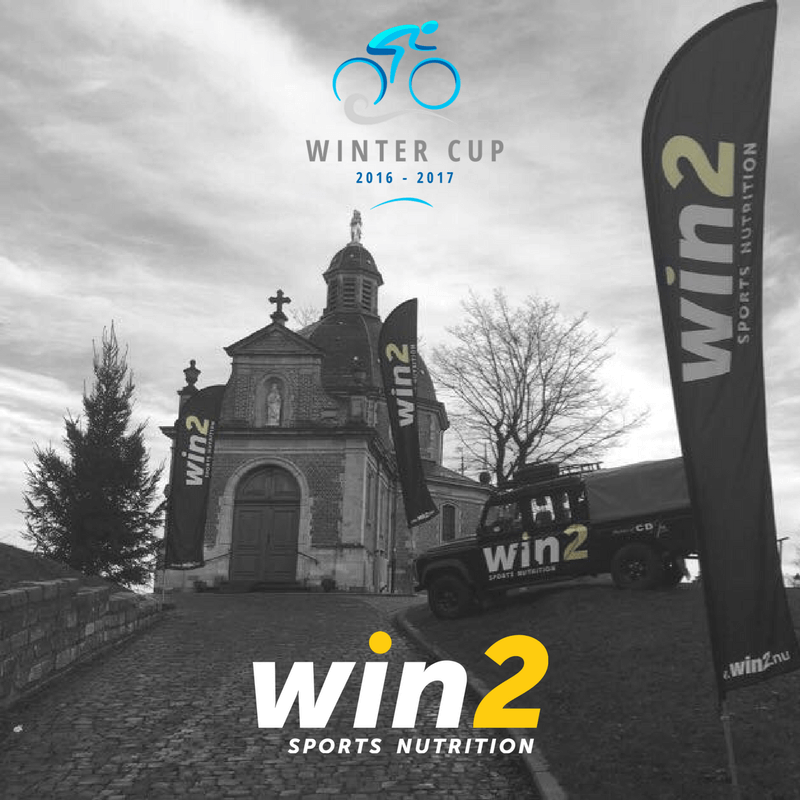 Once again this week we have WIN2, the sports nutrition brand from the region of Flanders (Belgium), supporting the Bkool Winter Cup. Flanders is the land of cyclists and cycling, with exciting top-level races every season, and it's there where WIN2 develops all of its products, aided by professional athletes and nutrition experts. WIN2 has a very complete range of products that will help to improve your performance while working out and to recover properly after the effort.
Its products are highly nutritional and easily absorbed by the body. They are also gluten free. There are four types of products: energy gels, energy bars, isotonic drinks with stevia and recovery products, also with stevia, a natural sweetener.
The Bkool Winter Cup requires a significant physical effort every week in order to beat the times of other Bkoolers, and what better way to recover and compete at peak performance than with WIN2, which this week will be giving away products to help you train. Being experts in the subject, WIN2 also offers the best advice on sports nutrition. You can get more information and tips by visiting their website WIN2
Ride through Flanders with help from WIN2
The Belgian cycling season kicks off this week with the running of the first of the "Flanders Classics", OMLOOP HET NIEUWSBLAD 2017, the first round of the Belgian classics with the typically brutal courses and cobbled climbs. The Belgian classics season will culminate with the Tour of Flanders, the most mythical test of them all.
The Omloop Het Nieuwsblad 2017 is being included in the UCI World Tour for the first time this year, and it starts and ends in the charming city of Ghent. The race is some 200 km long and will cover some of the same sections as the Tour of Flanders. It will take place on February 25th and feature 15 World Tour teams and 5 continental teams.
Spicing up the race will be Olympic champion and defending Omloop winner Greg Van Avermaet, riding for BMC, and the current World Champion and defending Tour of Flanders winner Peter Sagan, with the Bora team.
Bkoolers, you have the privilege of being able to ride a section of this first Belgian classic, the Omloop Het Nieuwsblad, as part of the Bkool Winter Cup. For the WIN2 weekly challenge, you have a 25-kilometer route with an uphill finish in Ghent with a maximum gradient of 5.41% and an average of 0.9%, with a total uphill distance of 11 km. So start of the Belgian classics season on the right foot by riding one of the WIN2 challenges at 5:30 pm or 7:30 pm on Thursday, February 23rd.
All Bkoolers who complete either of the Bkool Challenges on Thursday will be eligible to win one of the two WIN2 nutrition packs being given away by the Belgian company WIN2, perfect for recovering from the effort. For more information on the stage, click here:  Omloop Het Nieuwsblad 2016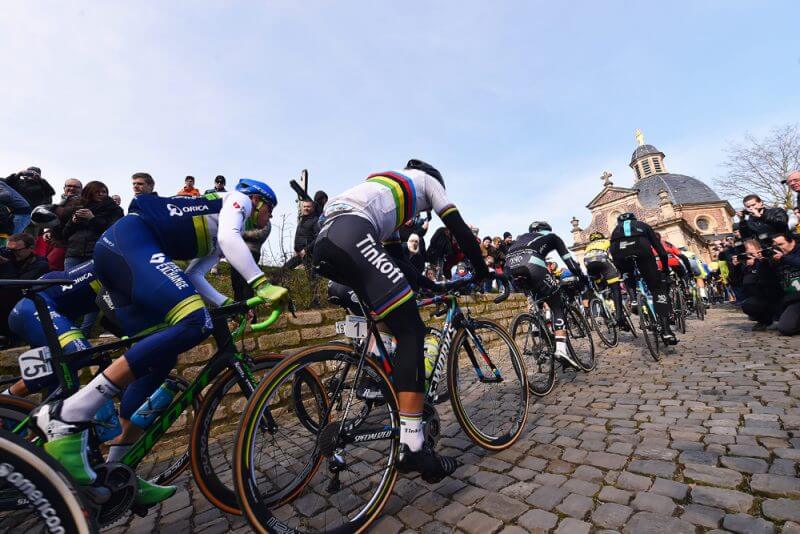 And if you want, you can also check out the calendar for the remaining Belgian classics that will take place this spring:
Omloop Het Nieuwsblad – February 25th
Dwars Door Vlaanderen – March 22nd
Ghent-Wevelgem – March 26th
Tour of Flanders – April 2nd
Scheldeprijs – April 5th
De Brabanste Pijl – April 12th
Win2 Giveaway #BkoolWinterCup
Pay attention because this week we're giving you more chances to win a great WIN2 nutrition pack. All you have to do is follow Bkool and WIN2 on Facebook, and fill out your info on the form: SIGN UP HERE. That's it. You'll be automatically entered in the drawing for the WIN2 Pack. And, if you follow us on Twitter or Instagram, you'll have more chances to win this complete pack of products. Winning is a breeze!
Good luck Bkoolers!
TERMS AND CONDITIONS:
The participants in both drawings expressly authorise BKOOL to reproduce and to use their names and surnames, as well as images of them, in advertising and promotional activities related to this event and other commercial campaigns, without this use conferring upon the participants any rights to remuneration or benefits, with the exception of the delivery of the prize won.
Personal Data Protection
In accordance with the provisions of Law 15/1999 governing the Personal Data Protection, the company BKOOL S.L indicates that with regards to additional data that may be voluntarily provided, participants may exercise their access, rectification, cancellation and objections rights, recognised in Law 15/1999 on Personal Data Protection, by writing to: Calle Santa María, 17. 28231, Las Rozas. Madrid. info@bkool.com.
Acceptance of the Terms and Conditions
BKOOL fans are informed that participation in this drawing implies the comprehensive acceptance of these terms and conditions. BKOOL S.L. reserves the right to modify these terms and conditions, or to postpone the drawing, duly informing the partners and participants, or proceed to exclude from participation in this promotional effort anyone found to be engaged in fraudulent behaviour, such as participating using multiple profiles.
Facebook does not sponsor, back or administrate this promotional effort in any way, nor is it associated with it. In addition, it is hereby duly noted that no relationship is established between the participants and Facebook by means of this drawing.
For the resolution of any conflicts or disagreements that may arise regarding the interpretation or application of these terms and conditions, BKOOL S.L and the participants in this promotional effort expressly submit to the jurisdiction and authority of the Courts of Madrid, waiving their right to appeal to any other authority to which they might otherwise claim recourse.