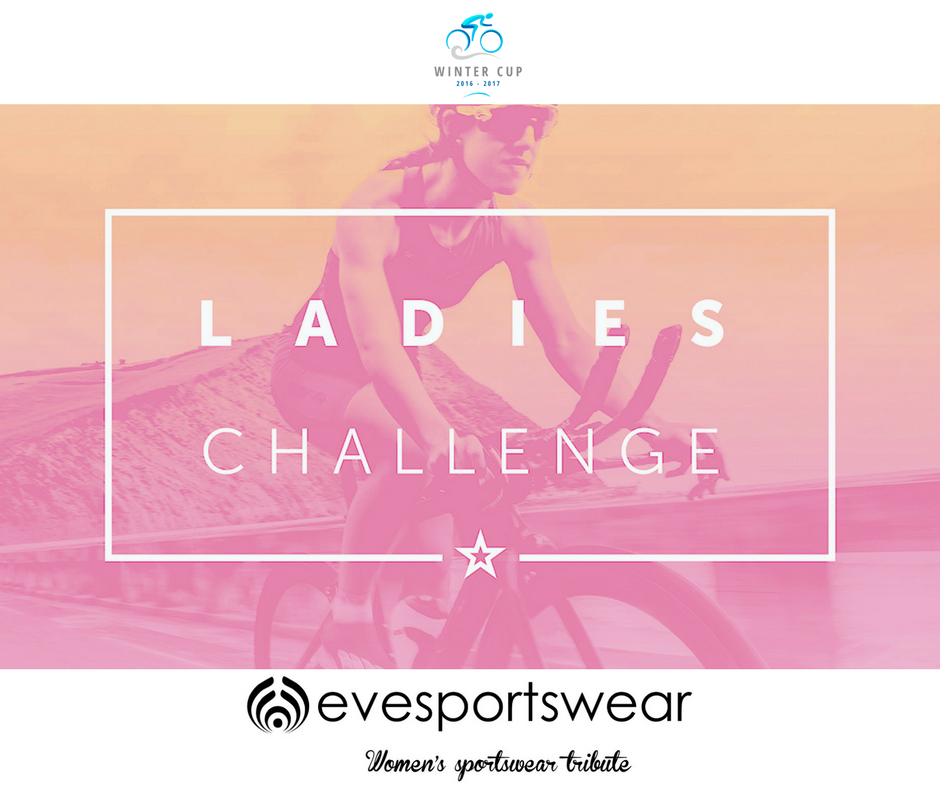 Bkool Ladies Challenge is back supported by Evesportswear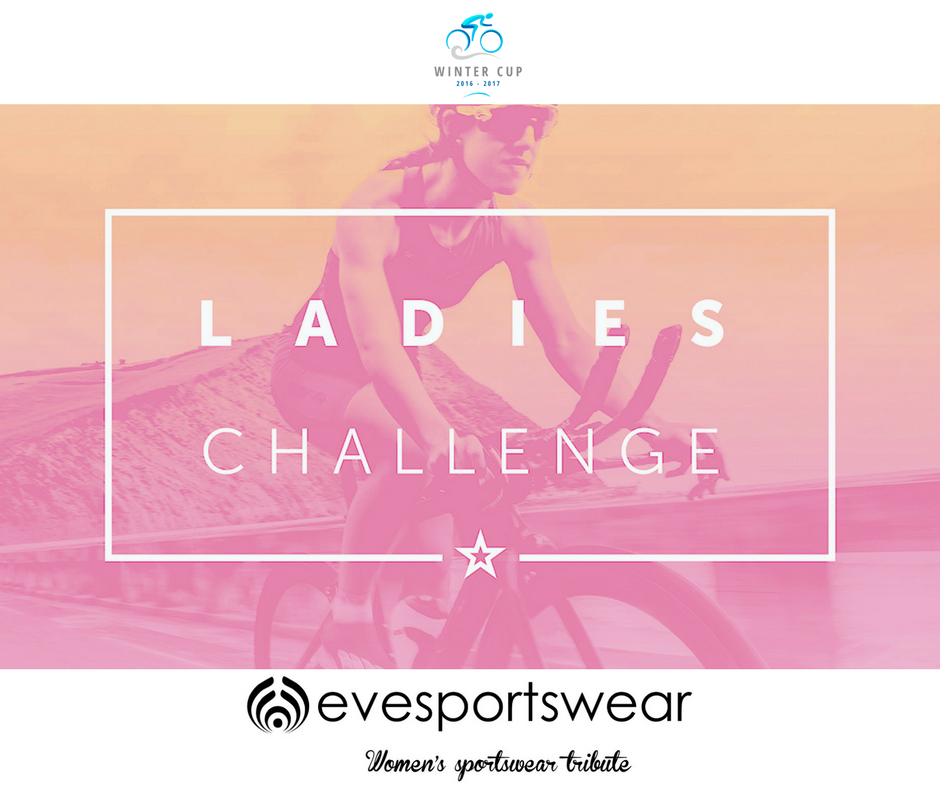 Bkoolers, this Evesportswear Week is going to be very special for our cycling girls and another Ladies Challenge is going to take place in the Bkool Simulator again. The reason is the celebration of the International Women's Day on March 8th last week and that's why this week we have the support of Evesportswear, a brand focused in girls sports wear, mainly cycling and triathlon.
Thanks to Evesportswear we have fantastic gifts for this week for our cycling girls that you are becoming more and more in the Bkool Simulator. As you can see in our 2016 data infographic the women training in Bkool are growing and we expect you to be even more in 2017.
Virtual Cycling at Bkool in 2016

Milan-San Remo Classic. Compete in the first Virtual "Primavera Rosa" in the Evesportswear Week
Spring starts next Monday March 20th and it comes in Spain with more hours of light, warmer but changing weather with rain, pollen attacks to allergics while plants bloom and for cycling fans Spring starts with one day cycling classics that some of them love even more than the three Great Tours.
This week we want to claim to increase the presence of women in cycling, and what a good way to do it with the first of the five Monuments of cycling Spring Classics, the Milan-San Remo that runs this week in Mens category and is know as "La Primavera" that is Spring in English. This race will be followed by another four Monuments, the Tour of Flanders, Paris-Robaix , Liege-Bastogne-Liege, and the Giro di Lombardia.
From Bkool we want to claim for a women's cycling race in the Milan-San Remo that took place between 1999-2005 at its known as Primavera Rosa that its something like Pink Spring in English.
In the Bkool Simulator thanks to the support of our girls Bkoolers we want to revive the Primavera Rosa again that has not run since 2006 when it was canceled, though you will have the chance to run the first Virtual Primavera Rosa with a very special Bkool Ladies Challenge.
The Bkool Winter Cup Ladies Challenge will count for the final ranking of the competition that is coming to its end and of course it's opened for all the girls and boys that want to run it.
All the girls that want to be in the raffle of a fantastic Evesportswear short sleeves Maillot with separate sleeves, that will help you to keep your arms warm in such changing Spring weather. You have to start and finish the Ladies Challenge and choose to participate in two different times at 17:30 or 19:30.
The Milan-San Remo is the longest of the 5 Monuments of cycling with nearly 300 km with almost the same route every year that takes  about 7 hours to finish it. Bkoolers, you don't have to worry about this, because you only have to run the last 24,5 km of 2016 race near the arrival to San Remo in the beautiful coasts of Liguria region in Italy.
Although the race has a flat end and the race is usually winned by sprinters, the section that you are going to run has two interesting uphills where you will find an average slope of 3,65% and stay tuned from the start not to loose the head of the race because you have a maximum slope of 12,22%. Here you have the link of the route: Milan San Remo 2016
Arnaud Démare won last year Milan-San Remo 2016 where we have our Ladies Challenge route, and he lead a few days ago the Paris-Nice for three days after his sprint win in the first stage, so for this Milan-San Remo is one of the main favorites to win it again.
The Milan-San Remo will have a start list with many sprinters aiming to win this classic in the final sprint in San Remo with Peter Sagan, Greg Van Avermaet, John Degenkolb, Kristoff, Ben Swift or Mark Cavendish that will be in the final battle for sure. We have to highlight the achievement of Belgian star Eddy Merckx that won the race seven times, more than any other rider.
We encourage you cycling boys and girls to join the Bkool Ladies Challenge to give all our support to women's cycling, and we wish the best of luck to all our girls Bkoolers in the raffle. If you are not lucky with the raffle, you have also an special offer with this coupon that you can redeem in their website.
Evesportswear #BkoolWinterCup raffle
You can use Twitter, Facebook or Instagram. The only requirement is to use the #BkoolWinterCup hashtag and show your support for female cycling. We want to see photos & videos… The most original post will take an Evesportswear jersey like this:
Good luck to all our ladies Bkoolers !
TERMS AND CONDITIONS:
The participants in both drawings expressly authorise BKOOL to reproduce and to use their names and surnames, as well as images of them, in advertising and promotional activities related to this event and other commercial campaigns, without this use conferring upon the participants any rights to remuneration or benefits, with the exception of the delivery of the prize won.
Personal Data Protection
In accordance with the provisions of Law 15/1999 governing the Personal Data Protection, the company BKOOL S.L indicates that with regards to additional data that may be voluntarily provided, participants may exercise their access, rectification, cancellation and objections rights, recognised in Law 15/1999 on Personal Data Protection, by writing to: Calle Santa María, 17. 28231, Las Rozas. Madrid. info@bkool.com.
Acceptance of the Terms and Conditions
BKOOL fans are informed that participation in this drawing implies the comprehensive acceptance of these terms and conditions. BKOOL S.L. reserves the right to modify these terms and conditions, or to postpone the drawing, duly informing the partners and participants, or proceed to exclude from participation in this promotional effort anyone found to be engaged in fraudulent behaviour, such as participating using multiple profiles.
Facebook, Twitter or Instagram don't sponsor, back or administrate this promotional effort in any way, nor is it associated with it. In addition, it is hereby duly noted that no relationship is established between the participants and Facebook, Twitter or Instagram by means of this drawing.
For the resolution of any conflicts or disagreements that may arise regarding the interpretation or application of these terms and conditions, BKOOL S.L and the participants in this promotional effort expressly submit to the jurisdiction and authority of the Courts of Madrid, waiving their right to appeal to any other authority to which they might otherwise claim recourse.