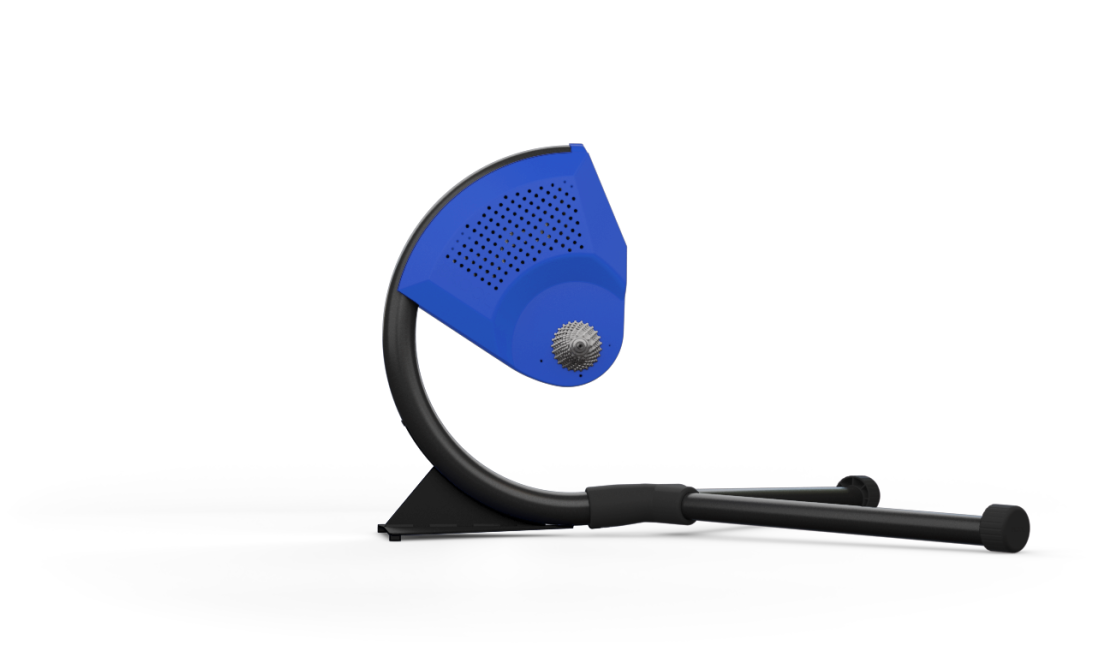 The Spanish brand's first direct drive trainer is capable of reaching 2000W, comes with a power meter, and features a spectacular design
Remember that if you take part in our contest Where in the world do you dream of riding? you can be the first to win a Bkool Smart Air
Bkool has apparently responded to the interest expressed by many of its users by joining those putting out "Direct Drive" (direct transmission) trainers. Not surprisingly, it has done so in a way true to its identity, with a smart trainer featuring controlled resistance, automatically synchronised with its simulator, to reproduce the actual resistance on each route around the world. Its purchase includes several months of Premium, allowing customers to enjoy the complete Bkool Simulator.
Bkool's new Smart AIR is eye-catching, with a revolutionary design combining black and electric blue. Unlike Direct Drive trainers by other brands, it boasts a compact and stylised design, which makes it simple to store anywhere at home.
Its official rollout will be held on 21 September at Unibike, the International Bike Fair in Madrid running through the 24th, but reservations can already be made online.
Its technical specifications are surprising: with 2000W of power, it is able to simulate grades of up to 20%. It also features an integrated power meter that will further enhance the user's experience with the Bkool Simulator, giving the cyclist exact power data on his sessions, thereby enhancing his training's personalisation.
It is compatible with all 9-, 10- and 11-speed models by Shimano and SRAM, thus encompassing most of the bikes on the market, both road and mountain. For Campagnolo bikes Bkool will offer an accessory with which to use the trainer.
When trying it out, the fantastic feeling riders enjoy when pedalling is impressive. Its Rocking system makes it one of the most realistic trainers in the world, allowing the cyclist to lean slightly to both sides on each pedal with total stability, just as he would on the road. And, as with the rest of Bkool's trainers, it is able to simulate the inertia of each route, offering unmatched riding sensations.
Bkool has also taken special care with regards to its noise emissions: only 41 dB at 35 km/h, and 51 dB at 50 km/h, making it one of the quietest smart trainers on the planet.