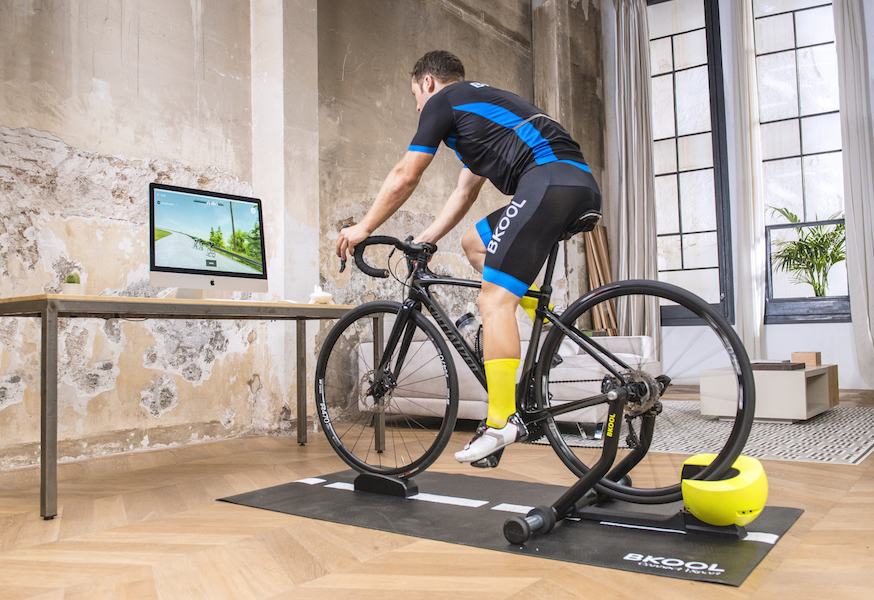 Have you ever dreamed of being the world cycling champion? What if we told you that you're going to experience the upcoming Worlds at Innsbruck like a pro?
Starting today, with Bkool you can train on the actual routes for the next World Cycling Championship in Innsbruck, which will kick off on September 23.
Both the time-trial and the elite men's routes are now available so that Bkoolers canride them at home in 3D and feel every hill just as if they were there in person.
This Championship seems to have been especially designed to let climbers shine, so if you consider yourself a good climber, this could be a great chance to see how well you stack up against the world's best. Any brave riders dare to challenge their times?
But watch out because it won't be easy. The stage on which Sagan and company will duke it out to win the rainbow jersey features ramps of up to 25%, so you'll have to go all out to make it to the finish line. That being said, we promise it'll be worth the effort, if only to see the faces of the riders in your group when you tell them that yesterday you were training on the course of the next World Championships.
And on September 23, just as the World Championships are getting underway, Bkool will also kick off a special competition to crown the first male and female virtual World Champions on these routes. So if you want to know what it's like to feel the glory, you can start training now.