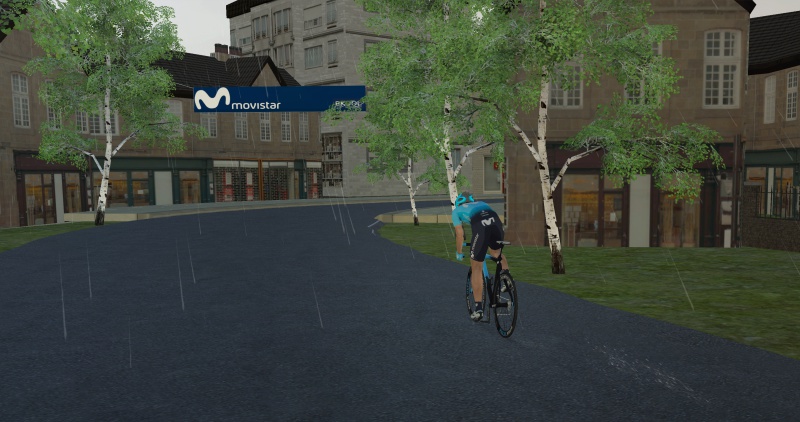 Monday April 22 sees the kickoff of the Movistar Virtual Cycling Championship powered by Bkool. This is an international indoor cycling championship that promises to make a lot of noise!
Along with live classification events going down across Spain, there's an online classification accessible to anyone riding at home.
To ride the online classification and ride each of the events, all you need are a Smart Trainer and have downloaded the Bkool Cycling Simulator.
How to ride the Movistar Virtual Cycling Championship from home:
If you're not already a Bkool user, you can register online here for free.


Download the Simulator on your Tablet or computer and pair it with your Smart Trainer. Remember, it doesn't have to be a Bkool Smart Trainer. The Simulator is compatible with all Smart Trainer brands.


Wait for the date! You should bookmark the date of each event. The first event will be available from April 22 and each subsequent event will be released every 15 days. You can ride each event as many times as you like WITHIN THE 2 WEEK TIME FRAME, and improve on your times

Remember: you DON'T have to be signed up to a Group or League on the website. All you have to do is complete the events that will be available on the home page in the Simulator.

Each event will have its own Classification so you can check on how you're ranking.

Here's the Competition Calendar and the dates when you need to have completed each event:
Stage 1. Liège – Bastogne – Liège (30km): From April 22 to May 5.
Stage 2. Giro d'Italia (8.2km): From May 6 to May.
Stage 3. Giro d'Italia (15.6km): From May 20 to June 2.
Stage 4. Critérium du Dauphiné (23km): From June 3 to June 16.
Stage 5. Spanish National Championships (30km): From June 17 to June 30.
Stage 6. Tour de France (27km): From July 1 to July 14.
Stage 7. Tour de France (27km): From July 15 to July 28.
Stage 8. Clásica de San Sebastián (33km): From July 29 to August 11.
Stage 9. Vuelta a España (18km): From August 24 to September 6.
Stage 10. Vuelta a España (36km): From September 3 to September 12.
It's important to remember that for each event, you've got two weeks to set a qualifying time. Once those two weeks are up, the event will disappear and the next one will come online.
The top two qualifiers for each event will automatically qualify for the Semi-Final in September. So don't worry if you don't make the cut on the first events, you'll have opportunity enough to try again in the other events.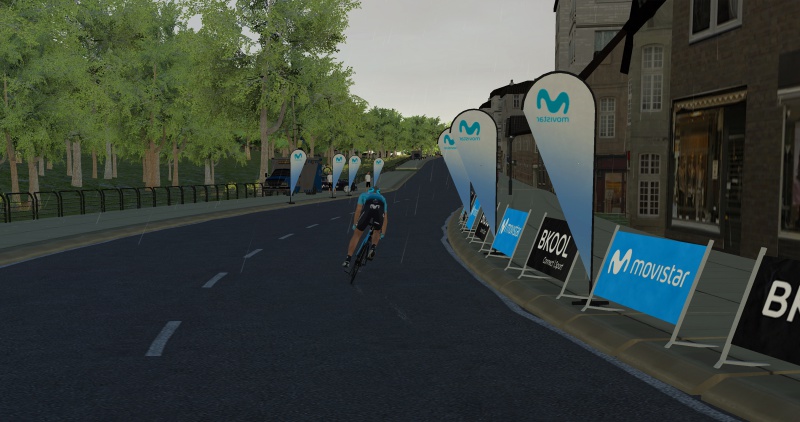 Classification at the Live Events
For those of you who'd like to participate in one of the Movistar Virtual Cycling Live Events that will be held across Spain, you can choose between two types of competition.

Endurance Competition: Two large classification events to be held in Pamplona and Madrid with simultaneous competitions of 12 and 15 minutes. 20 riders will go head-to-head! The top 11 riders from each category (men's // women's) will go on to the semi-final at Festibike in Madrid.

Click here to view the competition dates and to sign up!
Feel free to ride both the Online classification and sign up for the Live events! Either way, the best times will move through to the semi-final.
Semi-Final and Final
The official semi-final and final event for all the competitions will take place at the international bike show, Festibike, in Las Rozas, Madrid on September 13 – 15, 2019.
A total of 40 cyclists from the Online classification events, 32 riders from the Sprint competition and a further 48 cyclists from the Endurance competition will battle for glory. A total of 120 men and women will ride for a place in the final!
Rules and regulations
You can access the competition rules here. Read them carefully before signing up! You can also check out the prize money available for the best qualified riders.
Any Questions?
If you've still got questions about the Movistar Virtual Cycling Championship, just drop us a line on social media and we'll be happy to answer you.
The biggest indoor cycling competition is about to start! Are you ready?