Cycling has always been regarded as a sport that is about effort and overcoming challenges, and we're glad to know that we have a great example of these values on our team. Today, we take a close-up look at one of our #Bkoolers: Alex Roca.
For those who don't know him yet, Alex is a great athlete who knows no bounds. He's finished races like the Pilgrim Race and the Barcelona Half Marathon, which garnered him the Personal Achievement award at the 2019 EDP Running Prizes.
As a kid he was already playing football, tried out tennis, and started running 5 and 10 k distances. He also took a stab at triathlons, which was his brother Victor's sport. He completed the Barcelona triathlon in the Supersprint category on a three-wheel bike.
But the three-wheel bike didn't do it for him, and it was his uncle José Campillo who first got him on a tandem so they could ride the Orbea Monegros together in 2017.
This year, Morocco they were off to Morocco again. They had to prove that they could vanquish the desert. Alex and his "El límit te'l poses tú" (You set the limit) team managed to overcome all the obstacles from last year's race and become finishers, proving that with hard work, you can accomplish anything.
But we'll let Alex tell his story and how our Smart Bike will help him achieve his next challenges.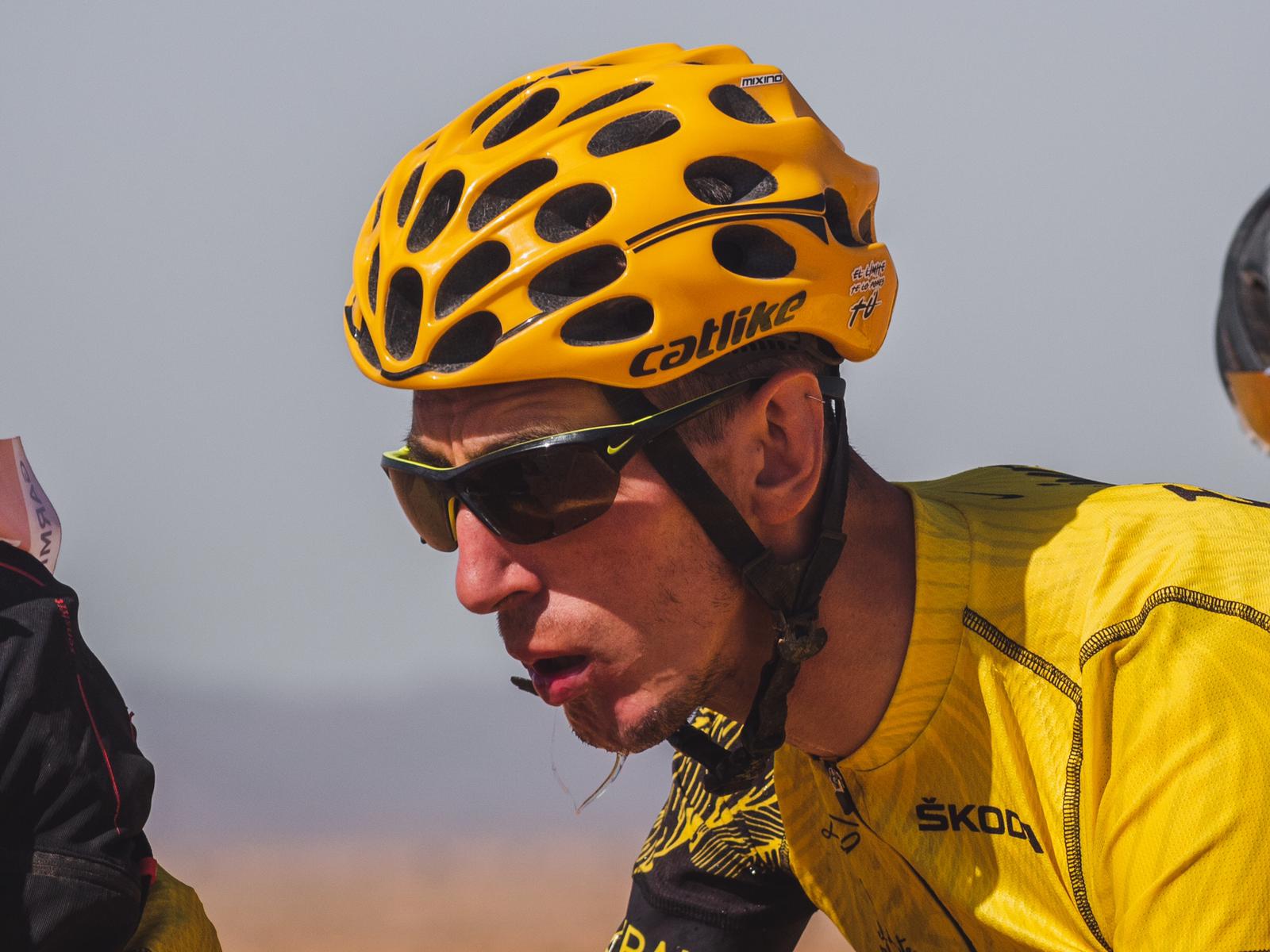 "My name is Alex Roca Campillo, I was born in 1991.
When I was 6 months old I was infected with herpesviral encephalitis (cerebral herpes), resulting in a cerebral palsy that caused a 76% physical disability on the left side of my body, where I have reduced mobility. I communicate using sign language.
The doctors said I wouldn't live, and they're shocked I'm still alive.
I've had a lot of hardships in my life, which I've overcome as best I could with a lot of effort. I'm currently studying, working, I have a car, a girlfriend and a "normal" life.
Sport is very important to me in my everyday life. I see it as a way to challenge myself. I don't think anyone can set limits for you; instead, you set your own limits. We're all in control of our destinies and possibilities.
I've done four triathlons, I took part in TITAN DESERT 2018 and I finished the PILGRIM RACE 2018.
2019 has seen me realize two of my biggest dreams: run a half marathon, 21 k, and finish TITAN DESERT 2019, becoming the first person with cerebral palsy to do so.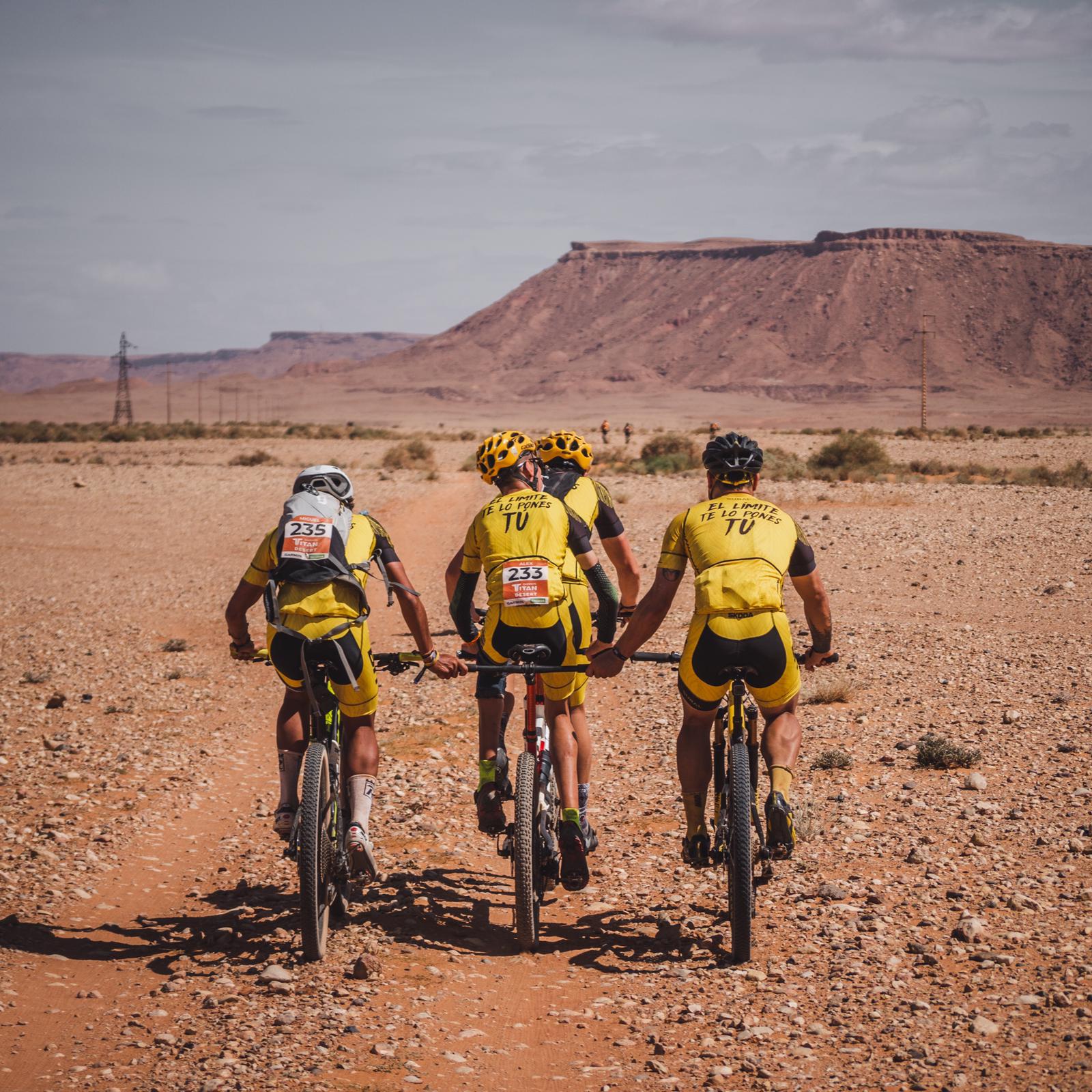 Besides sports, I really enjoy giving lectures and proving to society that we set our own limits, while at the same time raising awareness of disabilities. I don't like that word at all, I like seeing ourselves as people with different abilities who like to be treated just like everyone else.
My preparation was different than in 2018, because in 2018 I trained a lot of hours on the bike and I got dehydrated in the Titan, but in 2019 we've practiced a lot of aspects, like drinking, walking and managing times, and luckily it all came out alright.
The Titan went great. It was a dream of mine to finish it and we did it. It's a spectacular, close-knit race. There were ten of us on my team and each one had a part to play and did so to perfection. Without them I wouldn't even have done one kilometer. We made history.
For now, I don't have any other future challenges, but working out on the Smart Bike is a blast. It was a real boost in the final days before the Titan. I always had to rely on someone else to ride on a tandem, but now with the Smart Bike, I can ride by myself and have a good time. That's great for me, and I can also do workouts and series I'd never done before, which really help with my physical preparation."
Alex Roca Campillo