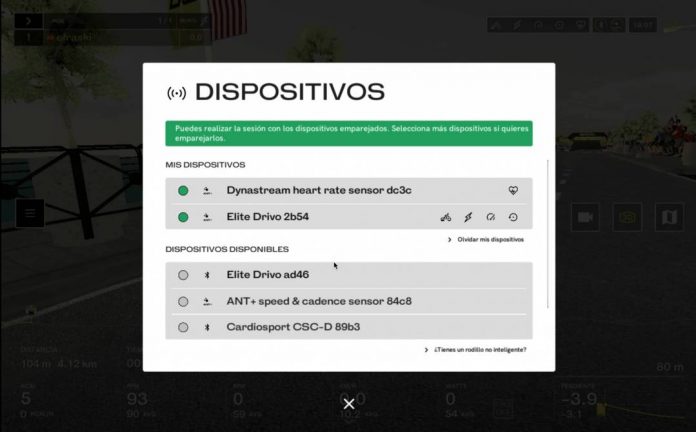 BKOOLers, we are bringing you the latest news about the new version of our cycling simulator. With this new release we have completely changed our pairing system, in order to make things easier for you and to improve the connections with different types of devices.
The major advantage of this new system is that you will be able to access Device Pairing from the simulator's home screen before starting the session. The pairing system can also be accessed from the top right corner of the screen even during your session, making connectivity easier than ever before. In addition, you can see the connection status of the devices you have paired with the cycling platform at any time with just one click.
An additional feature of this new system is that it brings an improvement in the way results are measured and rankings are displayed. Which in other words can be translated as an improvement in our "anti-cheating" system, which as you can see, we continue to work day after day to make our virtual competitions the fairest and most realistic in the world. The key in this case, is to achieve a better connectivity to offer more accurate metrics.
Along with these improvements, bugs detected by users have also been corrected in order to offer the most realistic indoor cycling experience on the market. Remember that at BKOOL we are always working to provide the best possible service and we take your opinions and suggestions very seriously in order to achieve this.
If you are not yet a user of the platform but would like to try out what it feels like to have thousands of 3D routes and video to ride worldwide, we have good news for you: on our website you can access a BKOOL Premium account free of charge for 30 days!