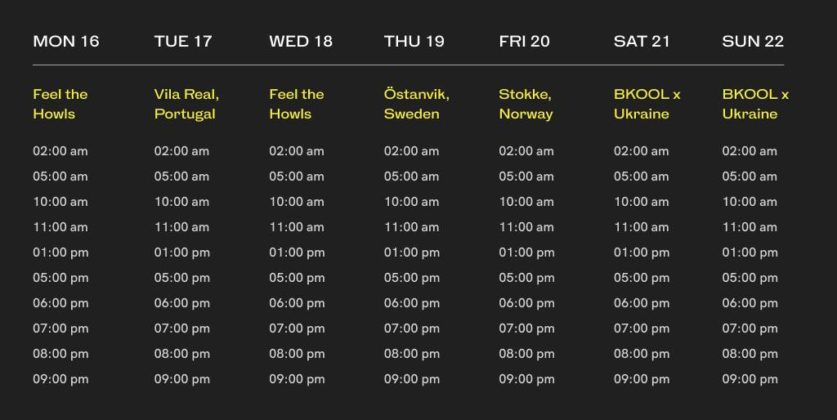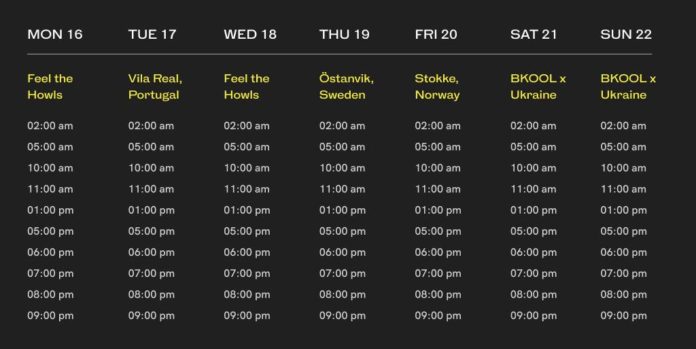 The week starts with the final days of the Feel The Howls event. There's still time to make the most of it and get your name in the rankings alongside the Quick-Step Alpha Vinyl pros.
Take advantage of this unique opportunity to ride with members of the Quick-Step Alpha Vinyl team from home, while sharing the virtual road with cyclists from all over the world. Best of all, just finishing the two stages within the specified dates will enter you in a raffle to win a free one year Premium BKOOL subscription.
In other news, BKOOL and the 3Style Pozuelo club invite you to participate in a special solidarity fundraiser for victims of the war in Ukraine. A special BKOOL Group Ride will take place on BKOOL this Saturday at 5pm (CEST) on one of BKOOL's 3D routes in Ukraine. What's really important, though, is that you do your part and make a donation to help Ukrainian refugees. Register for the event and help this worthy cause.
As if that wasn't enough, the Grande Arrivo, the last block of the Giro d'Italia Virtual hosted by BKOOL, has started. You can get a 30-day free trial from the event's official website to try out this imersive, new experience.
Keep riding. At BKOOL we'll continue working to make your simulations more and more real. Try it FREE for 30 days!