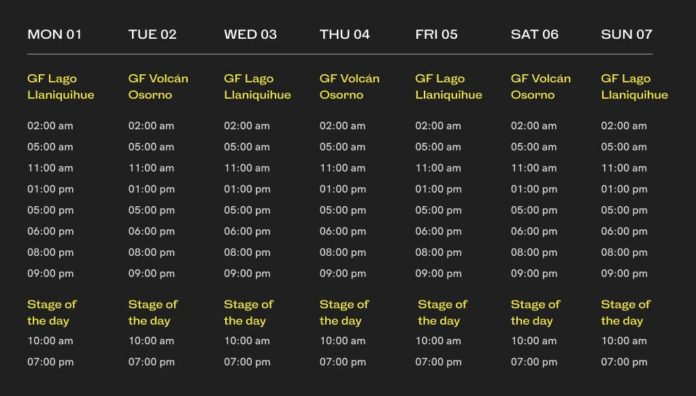 The Tour of the Americas brings us to this new stage with Conquista Chile two Gran Fondo races that will leave you wanting more of the country. We are going to immerse ourselves in two of the most beautiful and important Gran Fondo races in Chile.
This week we will have the opportunity to ride the Gran Fondo Lago Llaniquihue and the Gran Fondo Volcán Osorno, you will be left speechless by the video view of these routes. During the whole week, you will be able to ride both of these routes and you will have your times shown in the final classification of the event.
Recorded especially for this event, you can be the first to ride these roads virtually. These tracks have quickly become one of the top landscapes you can find on BKOOL.
In addition, we will combine the week with the following #StageOfTheDay:
At BKOOL we will continue working to make the simulation more and more real. Try it FREE for 30 days!