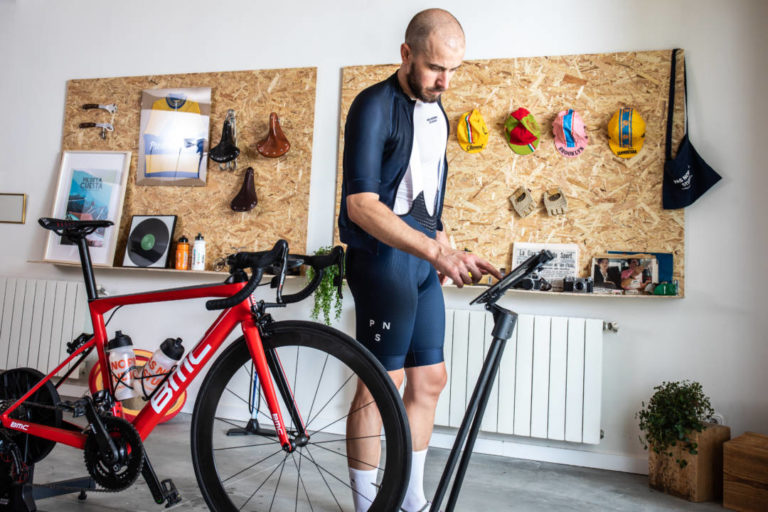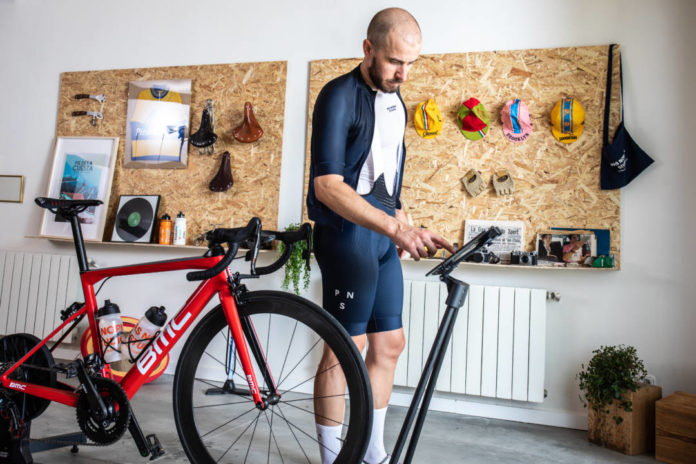 Indoor cycling has become a great ally for many enthusiasts who use BKOOL as a tool to get the most out of their training. When a lack of time or unfavorable weather play against us, BKOOL becomes a great solution to continue with our preparation and not give up on our goals.
In this article, we give you 6 keys so that you can get the most out of your indoor training with BKOOL.
Explore all its possibilities
BKOOL is the most complete virtual platform and proof of this is the wide range of types of training we offer. In our simulator you will find all kinds of options ranging from routes or workouts, to the velodrome, our tests or even the BKOOL Fitness application, where you will find personalized classes for all levels.
Use the different routes to explore some of the most iconic places in cycling history such as the Tourmalet or the Stelvio Pass; or get hands-on with the workouts to take your performance to the next level.
Use the workout creator
BKOOL's Workout Creator allows you to create customized workouts effectively based on time, work zones or cadence targets. This allows you to train with very specific sessions tailored to your needs and goals.
Take advantage of BOOL tests
At BKOOL we offer the possibility to do a 20-minute FTP test and a 5-minute FTP test in which we will calculate your power and heart rate zones automatically at the end.
We will assign you different training zones – from the easiest, Z1, to the most demanding, Z6 – depending on the results of the test. This allows you to execute your workouts perfectly, working at the right level of intensity to reach your performance goals.
Use BKOOL with a smart trainer
The market offers a wide variety of trainers. Smart trainers have become the most desired option for many cyclists due to their great benefits.
Using a smart trainer allows you to connect quickly, easily and without the need for additional devices with virtual cycling simulators such as BKOOL, which will make your sessions much more fun and exciting.
The realism of the routes (smart trainers can modify the resistance to simulate real conditions), the competitions with other cyclists from customized workouts or the possibility to measure and store your data (power, cadence, speed, etc.) make the smart trainer the ideal companion for BKOOL.
Use Ghosts and Bots
At BKOOL we make it easy for you with our Ghosts and Bots, two tools that put an end to excuses about motivation: compete against yourself or against other cyclists at any time.
Ghosts are a replay of another user who has already done the stage before and performs exactly the same behavior as their previous attempt, while Bots are virtual riders that you can add to your session to compete against them.
Set up your training space properly
In order to get the most out of your BKOOL workouts it is important to have a proper setup in your training space. You don't want to get too hot, so make sure you have good cooling, as well as all the necessary nutrition and hydration at your fingertips.
Also, find an accessible, comfortable and appropriate space so that tackling your BKOOL sessions is not a problem.
BKOOL will keep working to make the simulation more and more real, try it FREE for 30 days!