In amateur cycling, cyclotourism events, also known as Gran Fondo, have gained enormous popularity in recent years. Originating in Italy back in the 1970s, this cycling modality comprises events ranging from 60 to 200 kilometers and is becoming more and more common all over the world.
Most Grand Tours are 100 kilometers or more and include refreshment stations, mechanical support and are surrounded by a festive atmosphere. They are almost always timed events – or include timed segments – but sometimes they are not competitive events.
In fact, there are many cyclists who take the start in these events solely for the fun and challenge of finishing. The Gran Fondo Stelvio and the Gran Fondo Maratona Dles Dolomites in Italy, the Quebrantahuesos in Spain or the Gran Fondo Siete Lagos in Argentina are some of the best known.
Gran Fondo events have become one of the most inclusive cycling events, where amateur cyclists get together with some of their idols to share a few kilometers on the same route.
For this reason, facing a Gran Fondo is one of the great challenges and objectives of many cycling enthusiasts, who decide to dedicate months to prepare with effort and affection an event that, despite its friendly nature, is still demanding. If this is your case and you have set a Gran Fondo among your goals, from BKOOL we want to help you to prepare for it.
How to prepare for a Gran Fondo
Although this type of event has very different profiles and characteristics, most of the cycling events have two aspects in common: on the one hand, their long duration; on the other hand, their high cumulative elevation gain.
Gran Fondo races are endurance races par excellence, so you will have to work conscientiously on your aerobic base, as well as getting your body used to the gradient.
Aerobic base
If you want to face a Gran Fondo with guarantees, a strong and developed aerobic engine is key. To do this, you must start with base work: distance and medium and low intensities will be the priority here. The goal is to work on the aerobic base, as well as building muscle base to be able to work at shorter and more intense intensity levels later on.
Start with not too extensive Z1 and Z2 work and increase the volume gradually. At BKOOL you have sessions up to three hours long where you also incorporate intervals at higher intensities.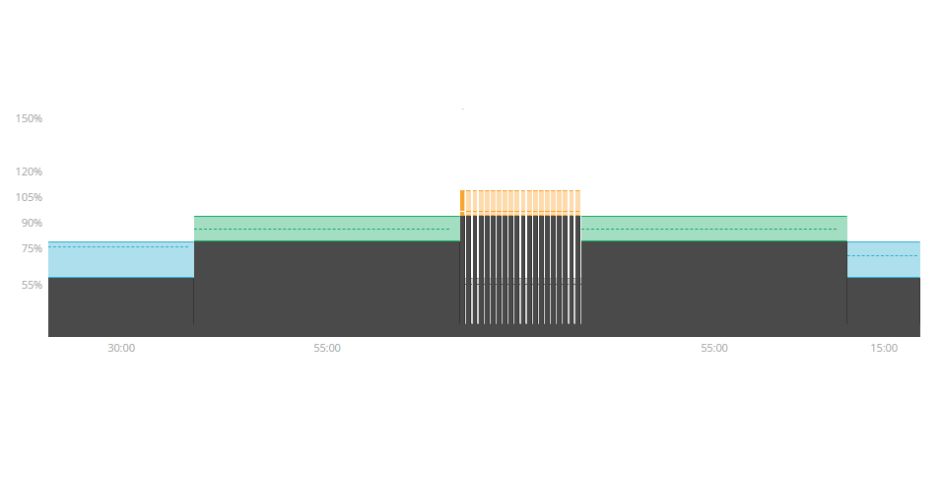 Become a good climber
Most of the Gran Fondo races stand out for their accumulated elevation gain in different climbs along the route. If you don't want to have a bad time, you will have to become a real climber. At BKOOL you can get to work on some of the most mythical and hardest climbs in the history of cycling: from the Tourmalet to the Stelvio, passing through the Gallina.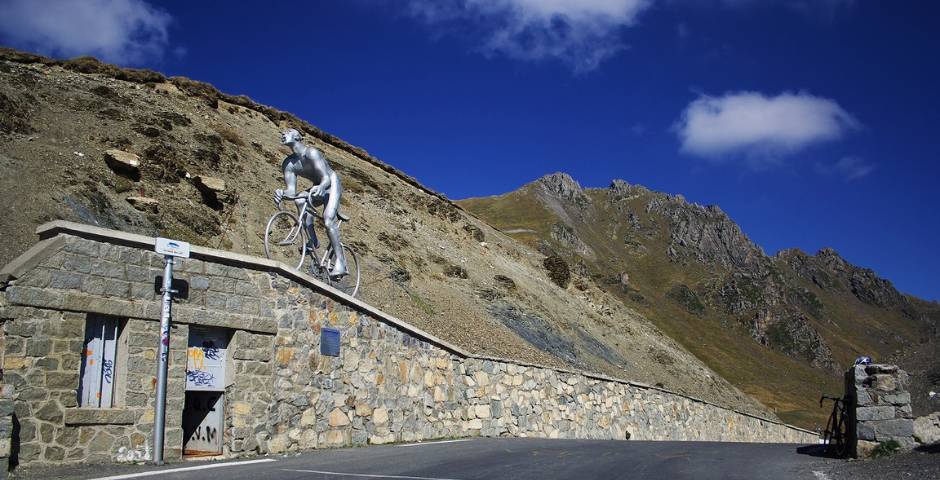 Work the intervals
While longer climbing intervals are ideal for developing the power needed to climb like a steady diesel engine, there's more to cycling than that. Working repeated VO2Max efforts will help you develop aerobic and anaerobic capacity, as well as allowing you to improve faster from hard efforts.
BKOOL will keep working to make the simulation more and more real, try it FREE for 30 days!