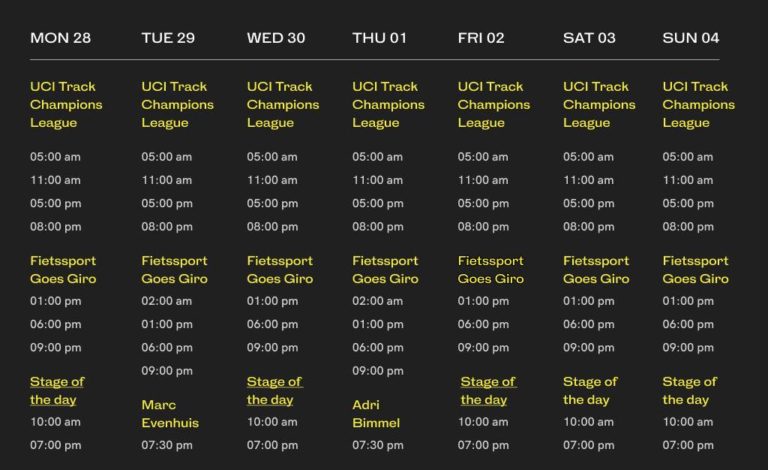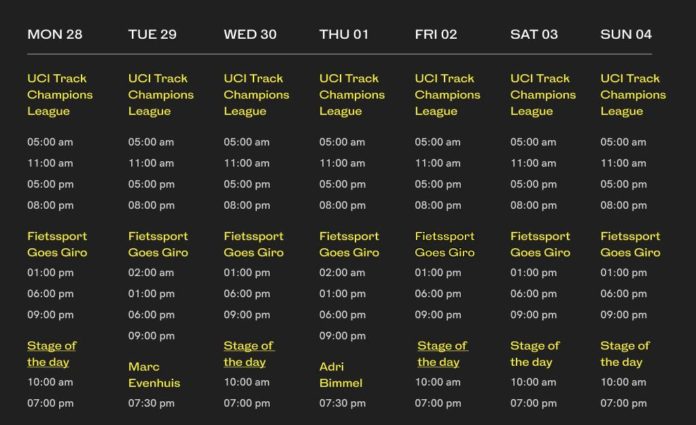 The most realistic virtual cycling experience you can imagine is back. We have recorded the stages of the Giro d'Italia 2022 in the middle of the race, to offer them to you in a new type of simulation that combines HD + 3D video. Immerse yourself in the real stages of the Corsa Rosa and enjoy first-hand the atmosphere, the incomparable landscapes and the special aura that only this magical race can give off.
Not only do we offer you the chance to experience all the magic of the Giro d'Italia up close…. In addition, there will be some amazing prize draws, which you can enter by simply completing the stages. All those who complete all 4 stages of the event within the given dates will be entered into a fantastic prize draw for one of the following two gifts:
Strade Bianchi hospitality Experience for two people
A special edition Tissot watch
Fietssport invites us to discover the Virtual Giro d'Italia with them with this new event that will last five weeks on BKOOL. For this first stage, which will take place on Monte Zoncolan, we have prepared some fantastic Group Rides for you. On Tuesday November 29th at 19:30h (CET) together with Marc Evenhuis and on Thursday December 1st at the same time together with Adri Bimmel.
There are some amazing prizes for you to get your hands on, thanks to Fietssport. Amongst the event participants, there are 3 Bioracer vouchers up for grabs, which can be redeemed on the Fietssport website.
1st prize: 150€ Bioracer voucher
2nd prize: 100€ Bioracer voucher
3rd prize: 50€ Bioracer voucher
In addition, the UCI Track Champions League is still on and at BKOOL you will be able to participate in the event through the famous London velodrome. Every day we will have prepared 20km Group Rides and through our social networks we will follow the event in prime-time.
At BKOOL we will continue working to make the simulation more and more real. Try it FREE for 30 days!