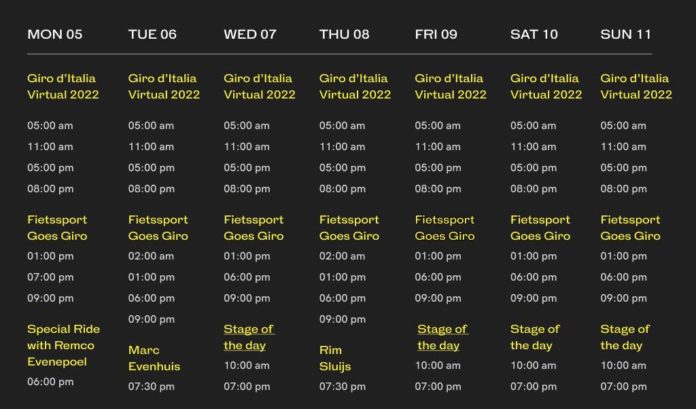 Remco Evenepoel, the undisputed star of 2022 cycling, will be leading a Group Ride on BKOOL next Monday, December 5th at 18:00h (CET).
There is no doubt that Remco has had a spectacular performance and in 2022 he has not ceased to impress everyone. Winner of the Tour of the Algarve, the Liège – Bastogne – Liège, the Tour of Norway, the Belgian Time Trial Championship, the San Sebastian Classic, the Vuelta a España, the Road World Championship and the Velo D'Or 2022. What an honour for the Belgian and the Quick-Step Alpha Vinyl Team!
Remco still has one last important appointment this year and it is no other than taking the lead in a Group Ride at BKOOL. On December 5th at 18:00 (CET) the world champion will be waiting for you at the time trial of Verona. Do you feel ready to keep up with him? You will be able to accompany him all the way and measure how far you are from a pro.
How to participate? Easy, log into the BKOOL Cycling simulator 10 minutes before the start of the Group Ride and you will see the session highlighted with a yellow star in the LIVE section. You'll have to be quick, the Group Ride will only be available for 150 Bkoolers, so don't miss out!
In addition, the stage in which Remco will ride belongs to the Giro d'Italia Virtual ENEL hosted by BKOOL 2022, in which there will be some amazing prize draws. All those who complete the 4 stages of the event within the established dates will be entered into a draw to win one of the following two gifts:
Strade Bianchi hospitality Experience for two people
A special edition Tissot watch
Fietssport also invites us to discover the Giro d'Italia Virtual with them with the event Fietssport goes Giro, which will last five weeks on BKOOL. The second stage will take place on Passo Fedaia and we have prepared some fantastic Group Rides for you. On Tuesday December 6th at 19:30h (CET) together with Marc Evenhuis and on Thursday December 8th at the same time together with Rim sluijs.
There are some amazing prizes for you to get your hands on, thanks to Fietssport. Amongst the event participants, there are 3 Bioracer vouchers up for grabs, which can be redeemed on the Fietssport website.
1st prize: 150€ Bioracer voucher
2nd prize: 100€ Bioracer voucher
3rd prize: 50€ Bioracer voucher
In addition, the UCI Track Champions League is still on and at BKOOL you will be able to participate in the event through the famous London velodrome. Every day we will have prepared 20km Group Rides and through our social networks we will follow the event in prime-time.
At BKOOL we will continue working to make the simulation more and more real. Try it FREE for 30 days!