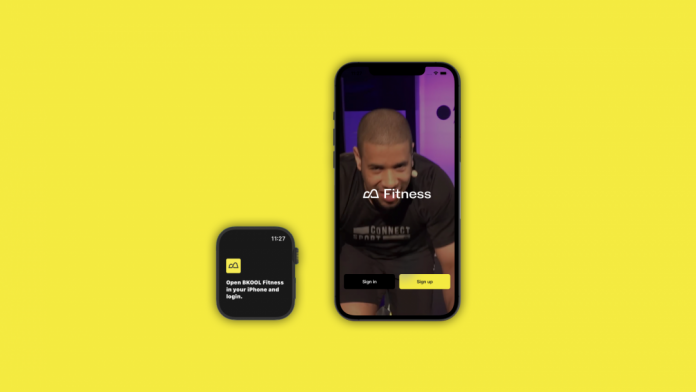 See your training data right on your Apple Watch, or use your watch as a heart rate monitor during your classes.
This is the biggest new feature in BKOOL Fitness, which also corrects several bugs and improves the user experience — so you can enjoy your fitness classes to the fullest.
How does it work?
When you install the BKOOL Fitness app from the App Store, it will automatically update on your Apple Watch. Once installed, you simply complete these simple steps:
1. Open the BKOOL Fitness app on your iPhone
2. Login with your user data
3. Authorize Apple Health data
4. Pair the watch.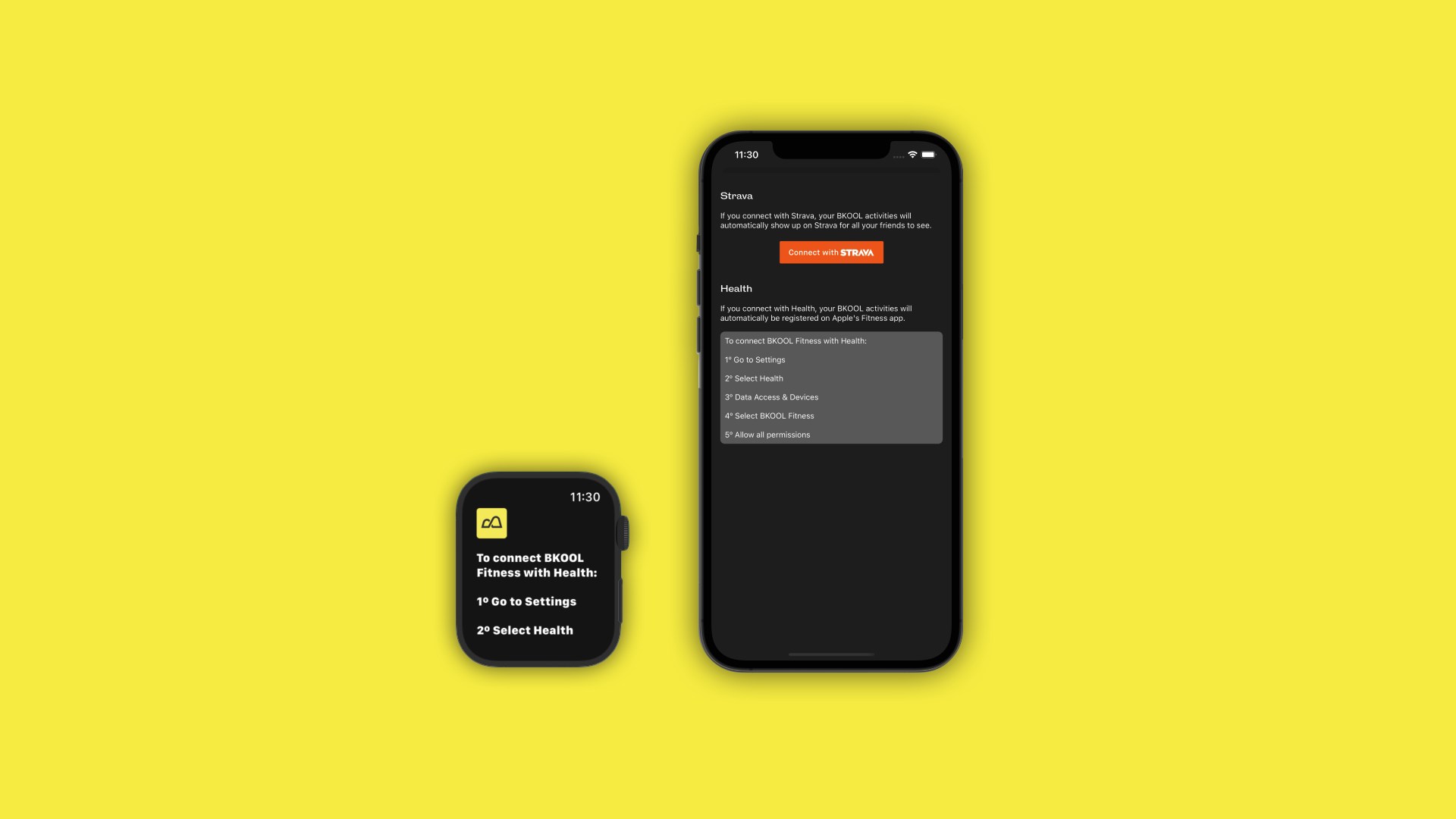 Then just follow the prompts on your Apple Watch to complete the process. It's super easy, barely an inconvenience – and only takes a few seconds. Once you're done, you can easily check connection status from your watch screen.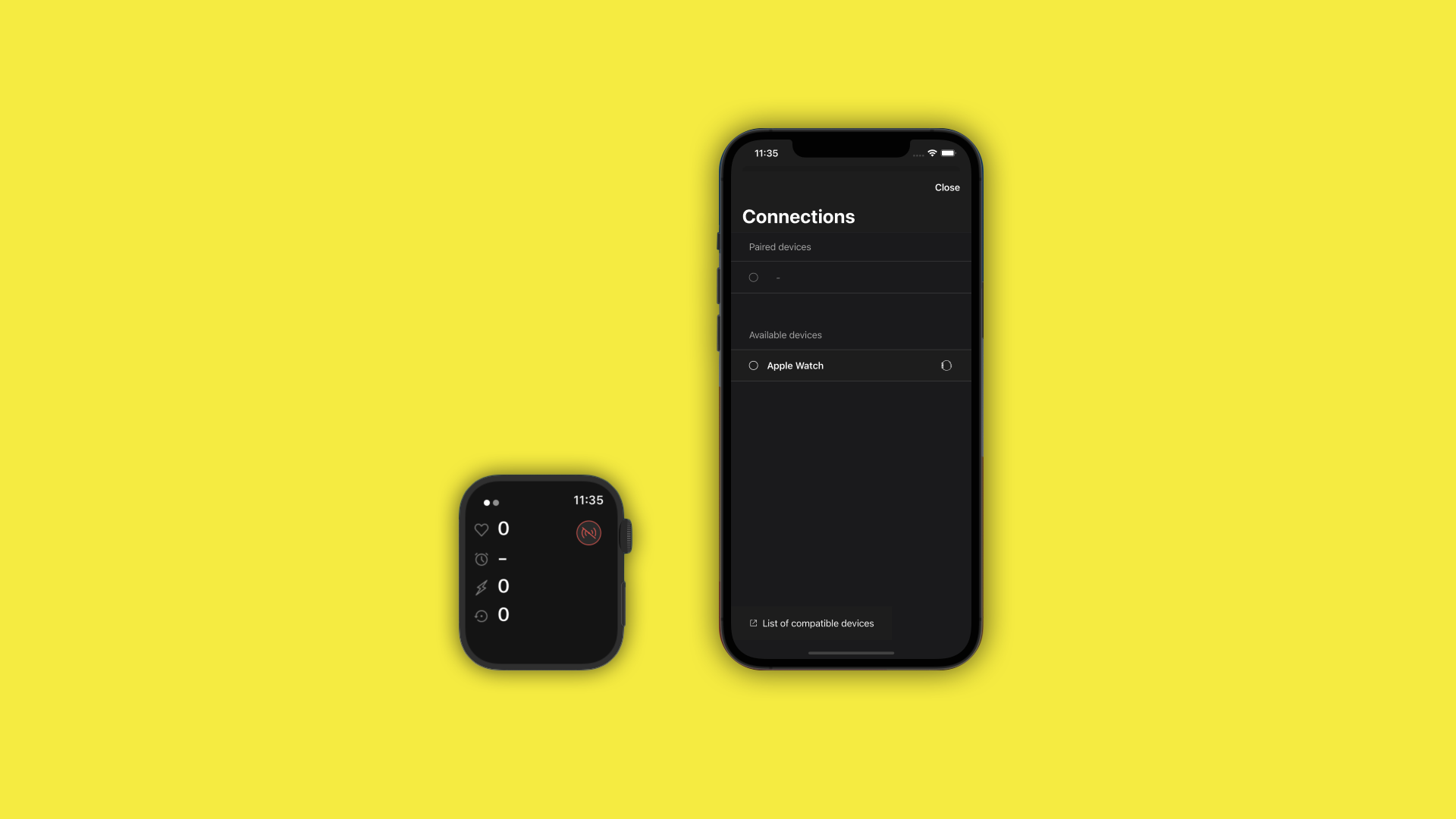 Start accessing your BKOOL Fitness training data on your Apple Watch!
You'll see time, pulse, power, cadence and calories burned in each workout directly on the watch screen. All this in real time, while you pedal. Plus, you can now use your Apple Watch to pause and resume your workouts at any time.
Want more benefits? By logging your workouts in BKOOL Fitness synced with the Apple Health app, each BKOOL workout will count toward the Apple Fitness challenge and achievement set. It will help you complete your movement rings in the app or keep unlocking new achievements.

Requirements
1. The minimum supported version of the watch is watchOS 6.0.
2. The watch is paired with a single iPhone, so it can only work with that iPhone.
3. To read the pulse data, it is necessary to have the Apple Health app on your iPhone.
4. It is necessary to authorize the writing and reading access of certain parameters in the Health app, such as the pulse reading and the training creator.
5. There is no Health app for iPad, so the Apple Watch can only be used with an iPhone.
6. To use the BKOOL Fitness watch app, you must be a Premium user.
7. If the Apple Watch has less than 10% battery, it enters Power Saving mode and stops displaying pulse data.

More improvements, plus Android updates!
If you're an Android user, you also get important interface improvements, with new screens for login, device connections and class details. Access your training data in a clearer, more orderly way, thanks to an interface designed to make your life easier.
In addition, we continue to fix bugs and refine the experience to bring the best of the gym to you. Plus, a lot of new classes will be coming to the app very soon. It just keeps getting better!