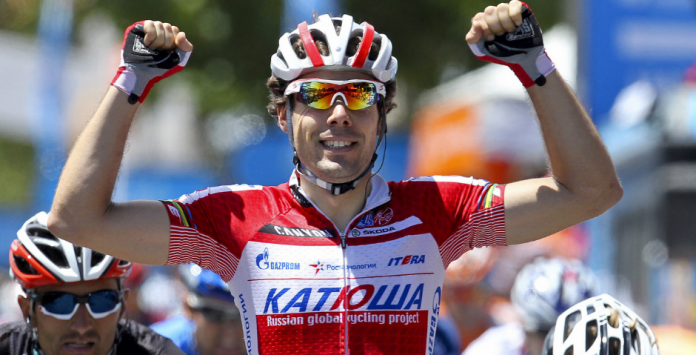 Born and raised in Torrelavega (Cantabria), three-time cycling world champion Oscar Freire is considered one of the best sprinters of the decade. Freire, who has the label of the only Spanish to make the podium in the now defunct World Cup, has been retired from the professional world since 2012, although he has not given up his passion for cycling, a pleasure he has enjoyed since he was 9 years old.
The cyclist, the Spanish rider with the most Grand Classics (12) and three times winner of the Milan-San Remo, has chatted with us this week to tell us about his experience with BKOOL.
What does BKOOL mean to you and what makes it different from other simulators related to the world of cycling?
I come from the traditional smart trainer and so far I have not tried more simulators than BKOOL, but you can't ask for more. I like being able to see real images to remember many of the roads in any part of the world which I have raced on. And all without leaving home, at the click of a mouse.
How many hours do you still train per week, and how many of them are on the smart trainer?
It varies on the season, for the last month I've been going out more often. Now that summer is coming, I hope to get into a "rhythm" to face the winter in good shape and enjoy good food. I'll leave the smart trainer for those dates. I am lucky to be able to go out and in less than a kilometre be in the middle of nature. It would be a different story if I lived in a city or didn't have time to go out on a bike. The smart trainer is ideal for that kind of situation.
What do you like most about the new simulator? What aspects of the platform would you highlight?
For me, without a doubt, it's being able to see and remember moments lived on those roads through real images. Surely for the rest of the athletes it is being able to measure themselves against users from all over the world and at all levels. I already measured myself for many years.
BKOOL is in charge of organising the Virtual Giro d'Italia, to be held in October 2021, will you try any of the stages?
I have never raced the Giro. I know it as a spectator, but in October I would like to make my debut in the Virtual Giro d'Italia. We'll have to change development and do some mythical climbs. I'll be waiting for you to do some sprints.
You have been, without a doubt, one of the great cyclists of this country, in fact, the only one with three world championships to their name. What differences do you see between how people train nowadays and how you did it in your professional days?
Everything is changing for the better. Now there is much more information and it reaches everyone sooner and more easily. Better material, better roads and more professionalism from a young age.
What is your favorite route to do with the simulator?
So far the Poggio. When I used to ride that part of the race I was so concentrated that it wasn't the same. I also like to see the mythic passes of the Tour.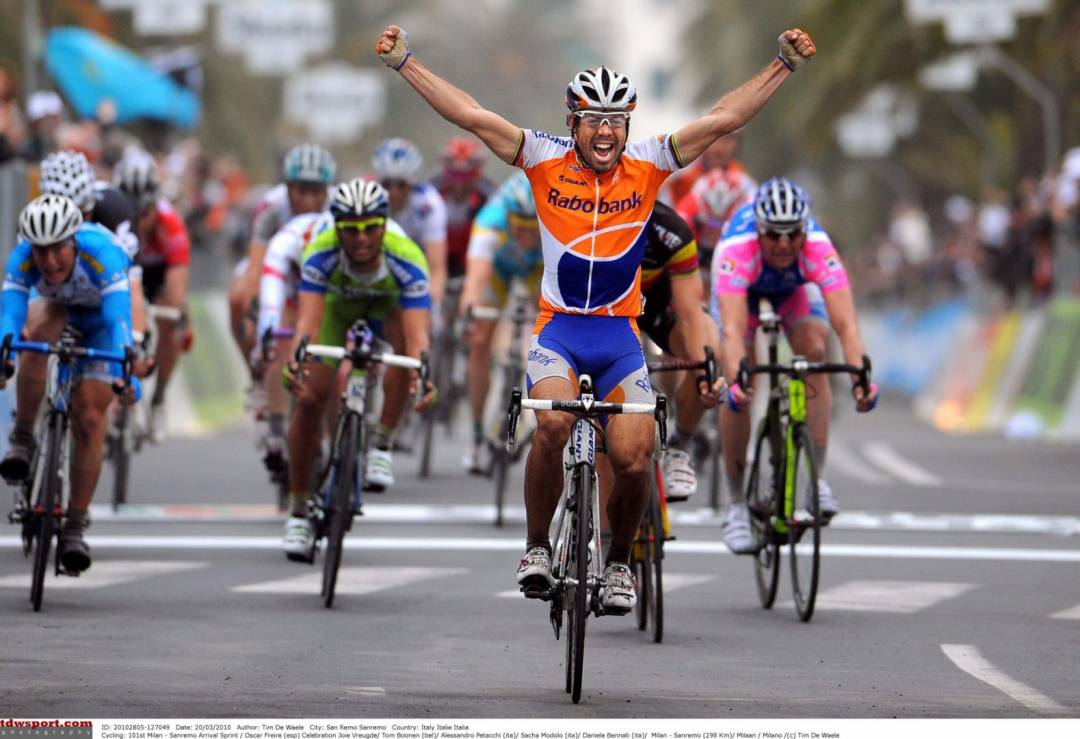 Do you think that indoor cycling has changed the way cyclists train and compete?
Now it is an essential complement. You can see where you are at all times by doing tests on them. In addition, you can do quality training sessions.
With the great experience you have, what advice would you give to the future cyclists of our country when preparing for the different competitions?
They have to take advantage of the information they have, but also know that we are not all the same. The details are what can make you win or lose a competition. Nothing is easy. You need perseverance, sacrifice, self-esteem and not to let opportunities pass you by.
We have read in other interviews that you intend to be a coach, does that idea still stand?
I've been riding since I was 9 years old, I've gone through all categories and all kinds of situations. I think the experience is in my favor, especially in one-day races, as they have always been my goals. I hope to be able to contribute all this in the future.
With this message of enthusiasm to transmit all his legacy, Oscar Freire said goodbye remembering that in October he is waiting for all the BKOOLers in the Giro d'Italia Virtual to enjoy the mythic climbs and have a good time.