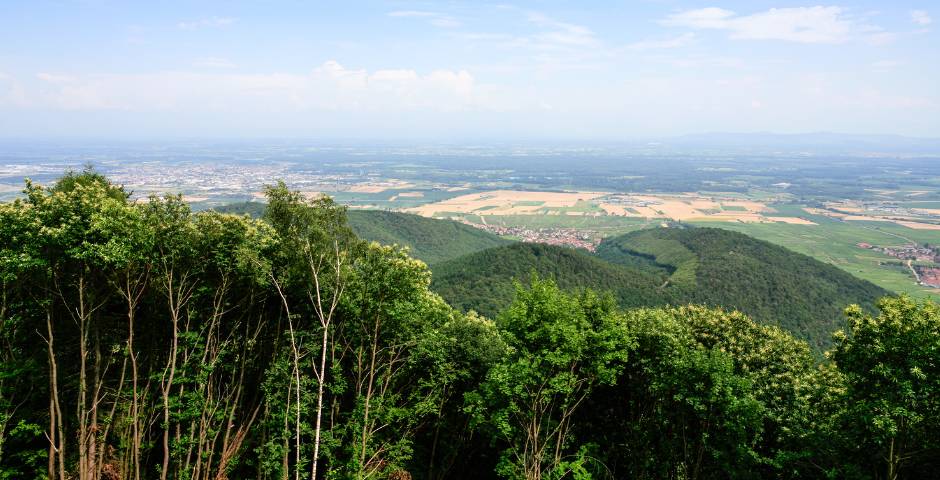 Cycling is an excellent way to do sport, train and disconnect. If you add that while exercising you can enjoy a unique landscape, the excitement increases. That's why today we are going to tell you about the routes that BKOOL offers you in France and that you can't miss.
We have already talked about amazing routes in Colombia and the United Kingdom. Now it's time to show you seven routes that you probably don't know about France.
7 cycling routes in France
1. Criterium du Dauphine 2019 S4
This is a route that is located in the French Alps in the French province of Dayphiné. It hosts the cycling stage race named after the locality. This was inaugurated in 1947 by Georges Cazeneuve and in 2021 celebrates its 73rd edition.
It is a route that has a distance of 25.9 kilometers that can be covered in approximately 50 minutes. Although it can be done by amateur cyclists, it is a route that requires some cycling experience and a good previous training.
2. Descent Col du Galibier
Cold du Galibier is a mountain pass located in the south of France, being the highest point of the Tour de France. For this reason, it is known in the cycling world as the top of the Tour de France. The Galibier connects Saint-Michel-de-Maurienne and Briançon via the Col du Télégraphe and the Col du Lautaret.
This route, with a distance of 18.1 kilometers, can be covered in 21:44 minutes. It is an easy route with 0.7 meters of ascent.
3. Nevers
This is a simple route, for beginners, which has a distance of 5 kilometers with a slight ascent of 30 meters and can be covered in twelve minutes. It is located in the French city of Nevers, which belongs to the Burgundy-Franche-Comté region and you can enjoy the famous Pont de Loire while cycling.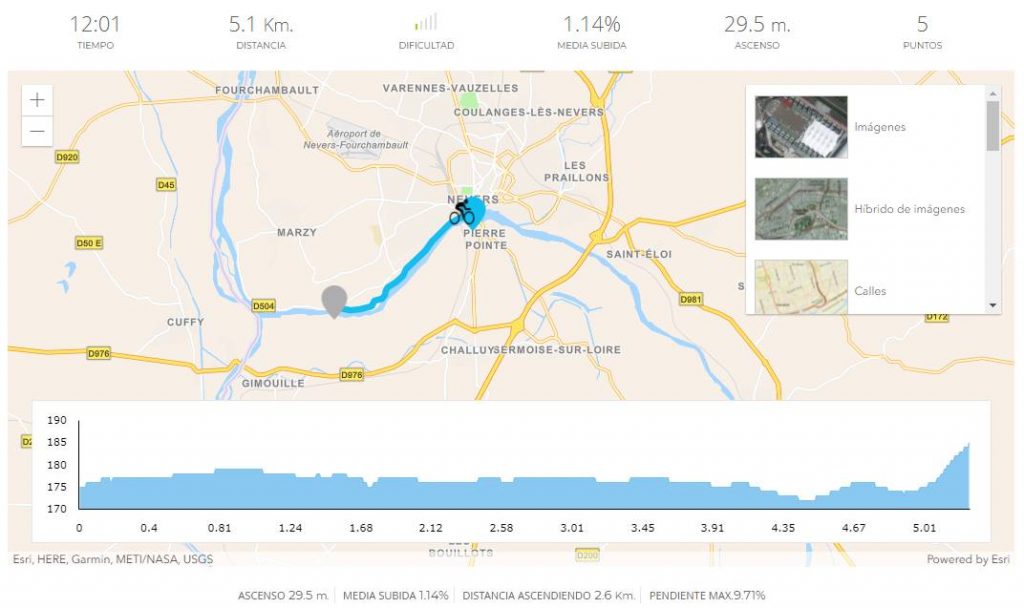 4. Col de Montgenevre
It is a mountain pass like the Col du Galibier. It is located in the French Alps, between the Cerces massif and the Queyras massif. Its name comes from the village where it is situated, Montgenèvre.
It has a distance of 11.6 kilometers that can be covered in approximately twenty minutes. Its ascent is 604,2 meters and is a route that despite its short distance is of great difficulty, although yes, the views of this route are really spectacular.
5. Alpe D'Huez
It is a mountain in the Alps located at an altitude of 1850 meters characterized by its enormous slopes and gradients.  Alpe D'Huez is part of the most decisive mountain passes of La Grande Bouclé along with the Tourmalet, Mont Ventoux and the Col du Galibier.
The Alpe D'Huez route has a distance of 12.3 kilometers and takes about half an hour to complete the entire route. While it has some truly spectacular views, the downside of walking it in situ is the low temperatures for much of the year.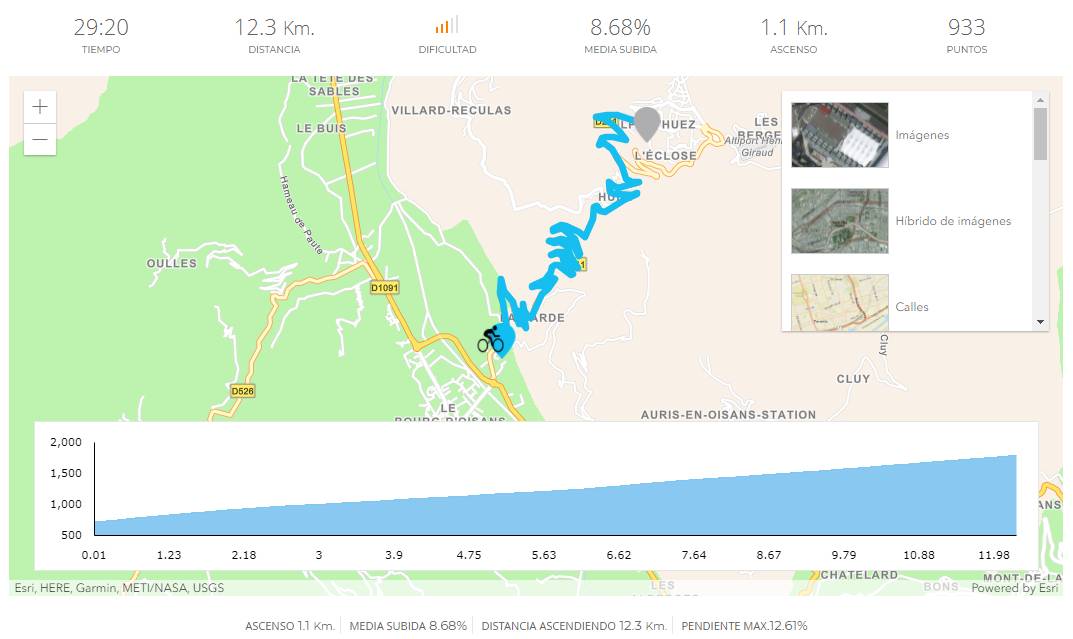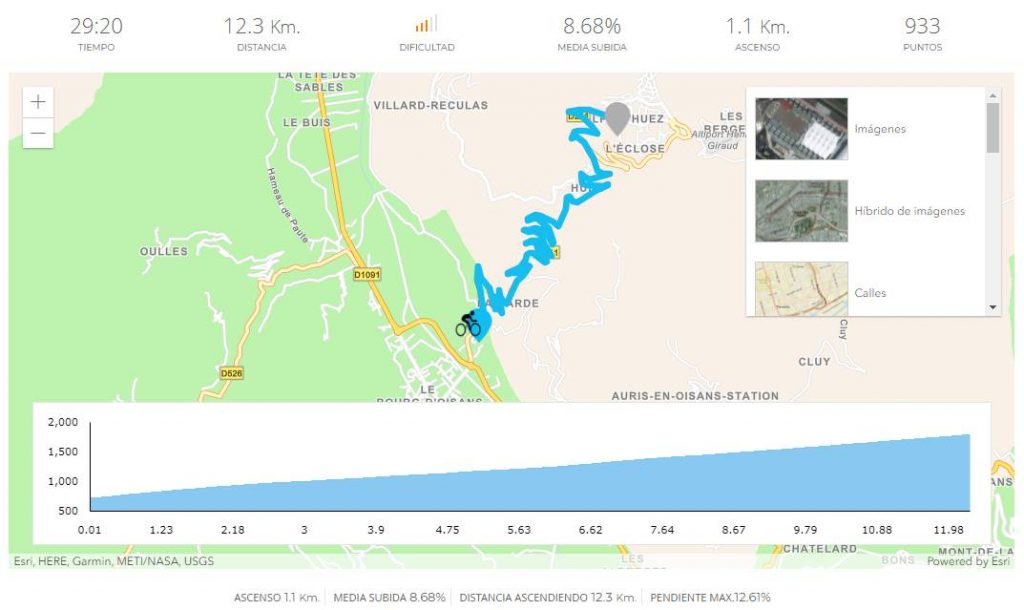 6. Porto Ride
It is a route that is located in the south of France in the beach town of Porto. It has a beach and spectacular views of the mountains and cliffs that surround it. This route is not a very complex, since it has an ascent of 370 meters, a distance of 16 kilometers and a route that can be completed in about 25 minutes.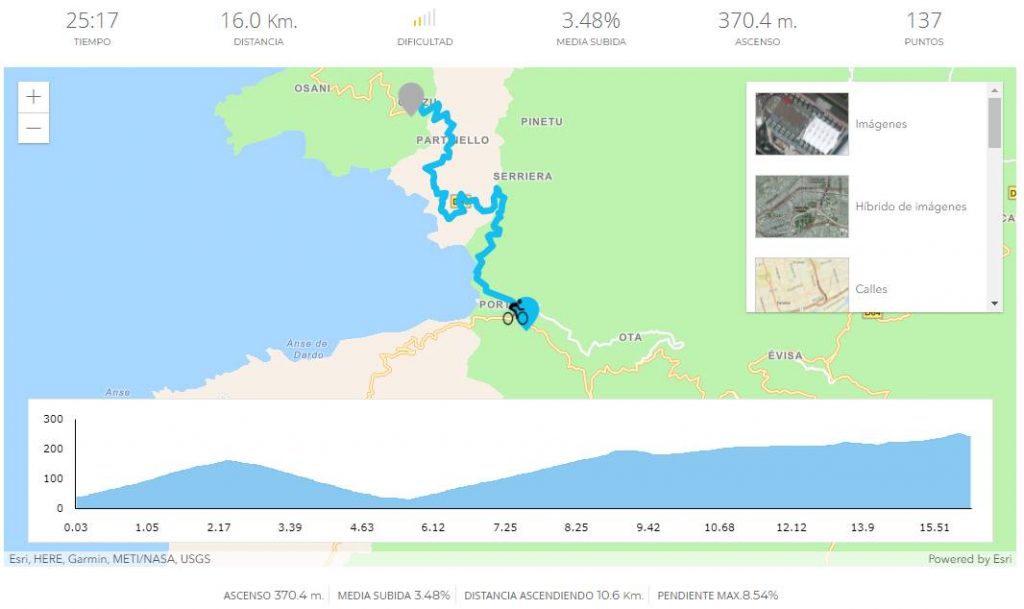 7. Mauzun Billom
The route of Mauzum Billom is located in the Auvergne region. This is a very small village of only 5000 inhabitants, located in the south of the country.
Despite being a small place, it has this route of 19 kilometers that takes about 35 minutes. It has an ascent of 201.1 meters. It is a circuit especially recommended for less experienced cyclists, since it is not very complex to ride.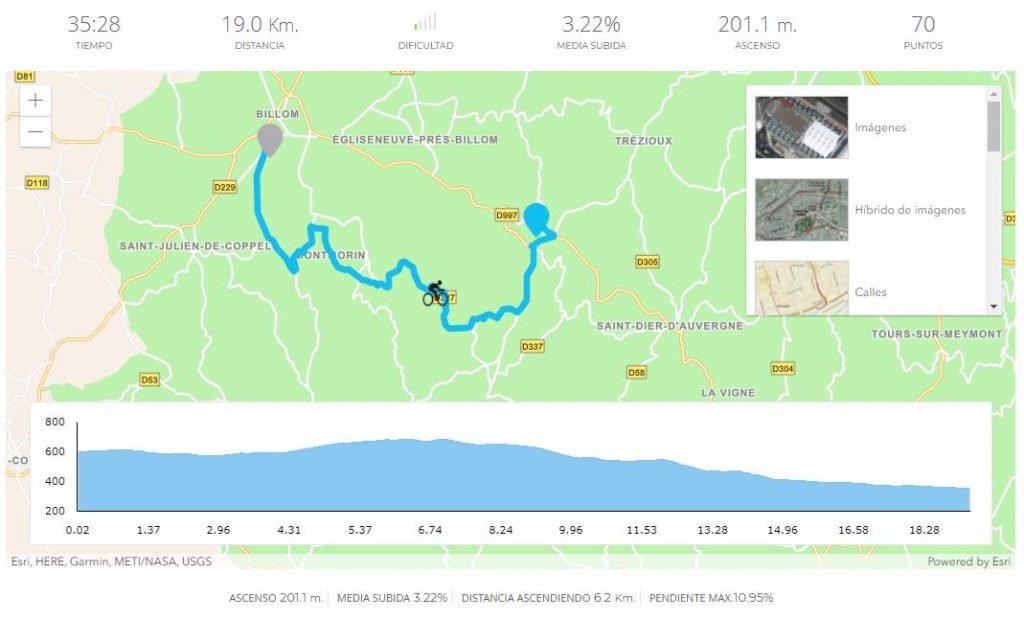 These are the 7 routes in France that you can't miss on BKOOL. Enjoy cycling while being amazed by the French landscapes.