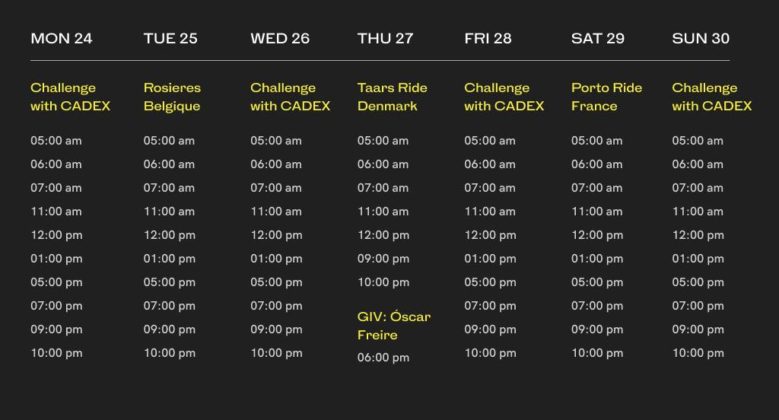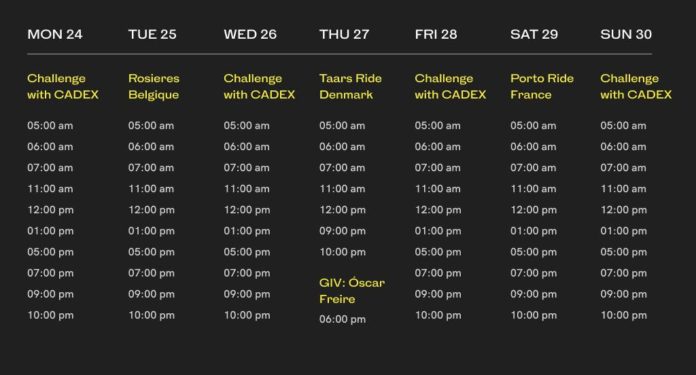 The BKOOL Challenge Series with CADEX comes to an end this week: this is the last stage! To end this event with a bang, this week's stage is Sella a Gardena. Monday, Wednesday, Friday and Sunday, we've scheduled BKOOL Group Rides throughout each day, so you can enjoy twenty-six kilometers of the Italian countryside whenever it's convenient for you.
All riders who complete all four stages within the scheduled dates will automatically get a special CADEX 3D jersey for their avatars to wear when on BKOOL. And if you finish the entire challenge on time, you'll be entered in the raffle for an annual BKOOL Premium subscription, two CADEX cycling bottles and a Boost Cadex saddle.
In order to maximize the variety in our BKOOL Group Rides, we've prepared routes in different European countries this week. Tuesday, we ride in Belgium, Thursday in Denmark, and Saturday in France.
But the highlight of the week will be Thursday at 18:00h (CET). Three-time world champion Oscar Freire will lead a BKOOL Group Ride as part of the Giro d'Italia Virtual hosted by BKOOL. You'll be taking on the stage from Ravenna to Verona.
If you haven't tried the Giro d'Italia Virtual hosted by BKOOL yet, you can do it right now with a free 30-day trial. Access the Torino prologue for free and enjoy the new video and 3D simulation technology as you ride with cyclists from all over the world. Now's your chance to ride these epic Italian roads like a pro.