To all Bkoolers and Garmin connect users – this is for you. From this moment you can now connect your Garmin Connect account with your Bkool profile, meaning that you can have all your activities synchronised together.
To synchronise your Bkool profile with your Garmin Connect account simply click on "My Activity" then press the "Import" tab. Press the switch to turn the connection on and that's all – your account will be linked.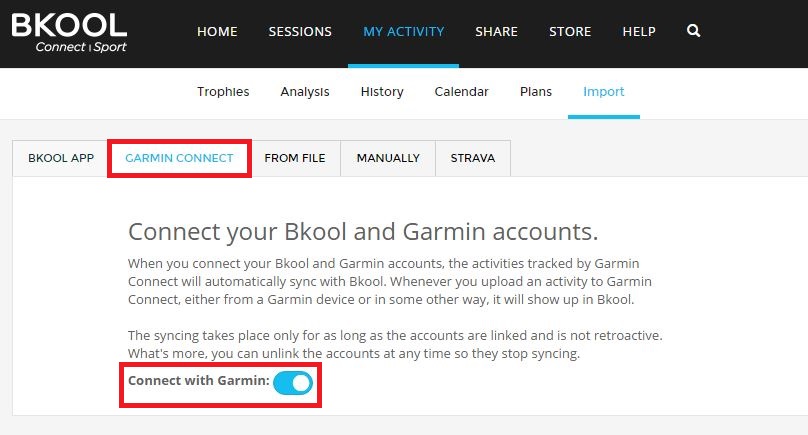 From this moment, all your public activities registered on your Garmin account will be synchronised automatically to Bkool and will be visible under your profile. It's important to know that only PUBLIC activities will be shared, please ensure your Bkool profile and your Garmin connect account are not private otherwise this connection will not work.
For the time being, this connection will only show workouts from Garmin Connect and send them to your Bkool profile. It will not synchronise your activities on Bkool to your Garmin account however we are not ruling this possibility out for a future update.
First we released the connection to Strava, and now Garmin Connect! Start synchronising your accounts today and take full control of your training.
Having already announced last month that you can connect your Strava account to your Bkool profile, we now present yet another way to see all your activities under your Bkool profile. You don't have to use, manually sync or import/export anything any more – thanks to the connection between Bkool with Garmin Connect and Strava, we do all the hard work for you whilst you focus on what's important, riding.
Synchronise your Garmin Connect account with your Bkool profile and get full control of your training today and reach your goals.