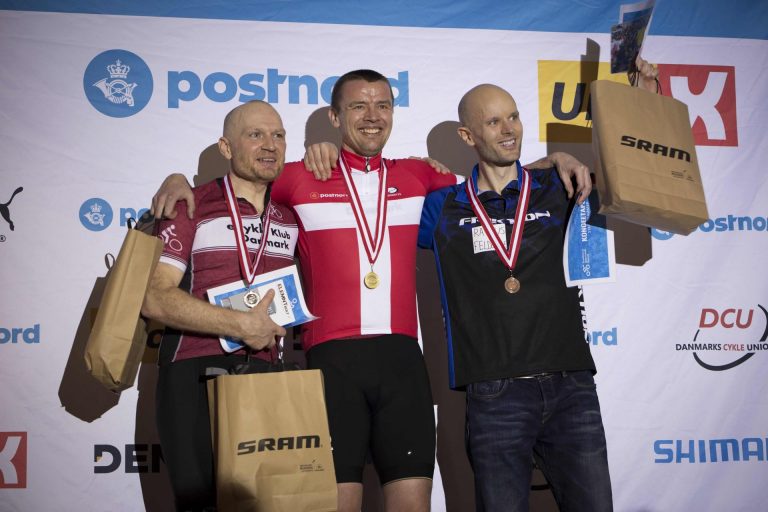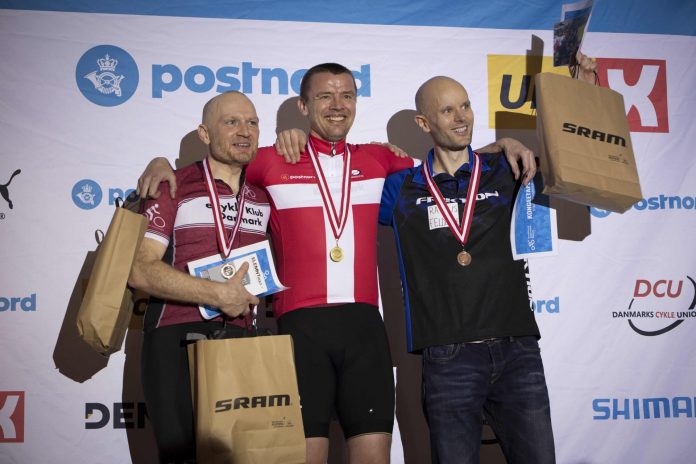 Saturday March 7th, in the small Danish town of Gislev. The preview of this national championship competition began at 9am. It's an event that these cyclists have been preparing for at home for months. At stake was the title of best indoor cyclist in a country where this particular discipline has grown dramatically in recent years.
The climate and the rare winter sunshine have drawn more and more Danish cyclists to their so-called pain caves, where Bkool's cycling simulator app transports them – along with thousands of friends and rivals – to race on virtual courses from every corner of the planet.
It was time for the racers to meet face to face. This hardy group of Danish racers has spent years organizing leagues and virtual competitions on the Bkool simulator, competing with cyclists from all over the world to place the Danish flag on top of the podium. But now things were different.
They competed on the Bkool simulator, as always, but their rivals this time were not at home, but right by their side, sprinting next to them – almost as if they were out on the road.
The mood was electric from the initial weigh-in, everyone was on edge. Each participant passed a rigorous set of tests to certify that all competed on equal terms. After confirming rider weight, inspecting each bike, and a power test, the riders shook hands and prepared for battle.
Some of these competitors already knew each other, as the Danish cycling community is a close-knit one. What started out as a virtual skills-based gathering on Bkool has grown into friendships over the years. Their Facebook group is one of the most active among Bkoolers, and from there they organize group rides, leagues and even more traditional bike outings when the weather and seasons permit.
The man to beat was one of the first to arrive. His strength and aggressiveness on the bike contrast with a warm and friendly demeanor off of it. His smile only disappears when the racing starts. He transforms into a beast capable of averaging over 300 watts for as long as necessary.
Jacob Skovsgard was the favorite – he and his rivals knew it. They've competed for so many years together, that they know better than anyone what he was capable of.
Rasmusen Brummer of the Danish Cycling Federation finished the last instructions alongside a large group of volunteers. Morten, the Bkooler in charge of the technical part, finished the last tests for the 3D broadcast. Everything was ready. Two days of work reduced to a championship of only a few hours, but with spectacular results.
The first qualifying rounds began while the public continued to file in. Thirty brave men were divided into two groups, compete in two different qualifying stages. The best of each group would face off in a final, third stage to decide the best indoor cyclist in Denmark.
For the first stage, Col de Manse was chosen – a well known French mountain pass featuring gradients in excess of 10%. After just over 20 minutes of climbing, the winner of the first heat was Michael Skov with a spectacular average power of 327 watts. He was closely followed by Jacob Skovsgard (22:16) and Niels Christiansen (22:37). These three are regularly at the top of the Danish E-Cycling league standings.
In the second heat of stage one, Rasmus Feldballe (22:01) prevailed over Jan L. Hansen (22:16) and Jeppe Andersen (22:25). Racers were scored based on their relative placings in each heat of the stage. A good result in the second stage would be critical in order to advance to the final round.
The route chosen for stage two began in Stouby and finished in Sejet near the Danish east coast. This was familiar territory, and the pressure was on.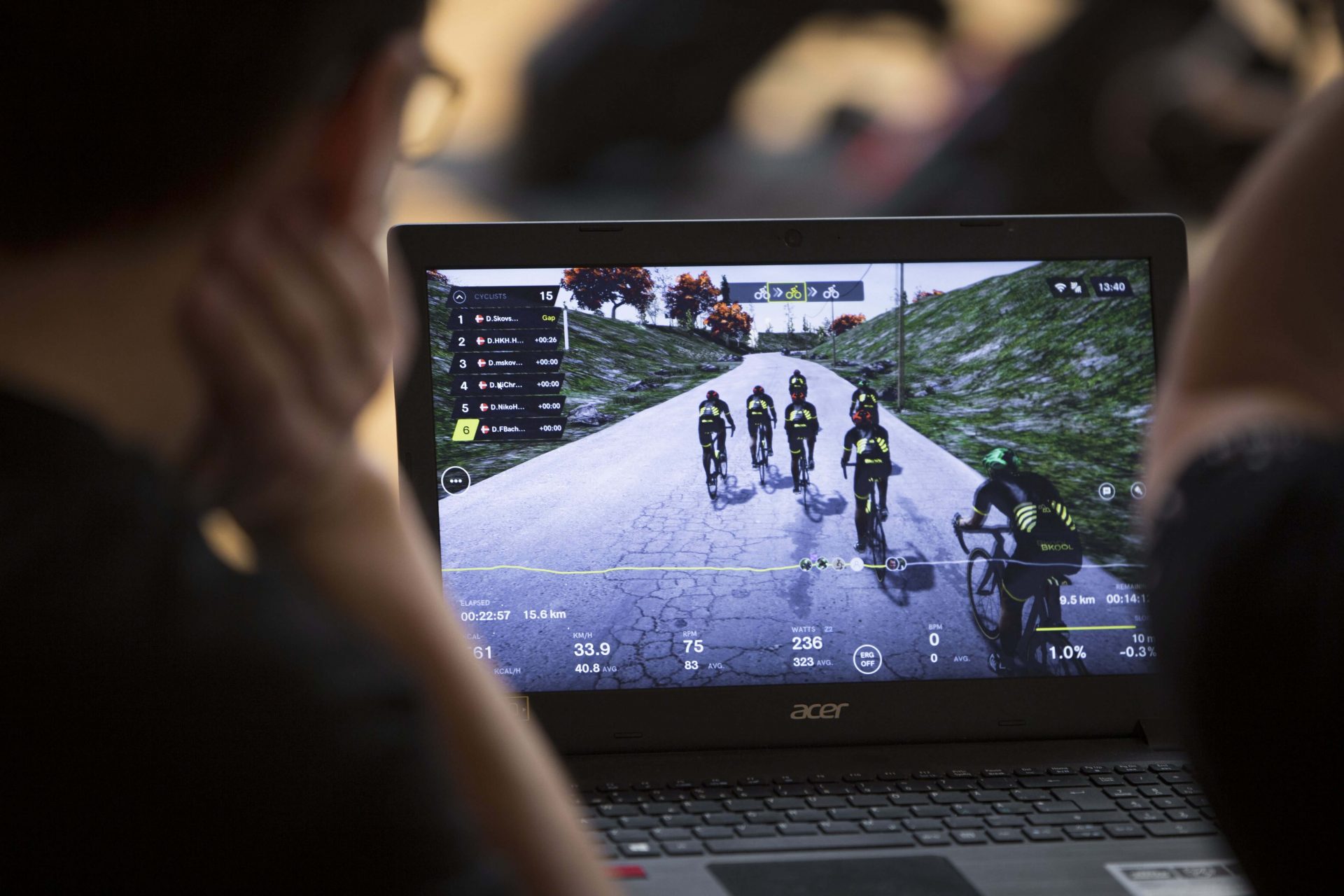 In the first heat of stage two, Jacob Skovsgard took control, completing the 25 km in 36 minutes and 24 seconds, averaging above 350 watts of power throughout. Behind him, Martin Jacobsen (36:47) and Peter Noritaka (36:48) secured their places for the final stage. In the second heat, Gottlieb took first place in a very tight finish (37:32) against Rasmus Feldballe (37:33), with Jeppe Andersen taking third (38:03).
The route for the final stage featured an electrifying 19 kilometers in the small railway town of Give, Denmark, part of the route for the Elite Men ride in the Danish Championships Outside.
Anticipation grew in the crowd that came to watch the competition. Behind the fences, dozens cheered the participants on.
Jacob dug deep again, aiming for his third consecutive podium. Though the round was won by Gottlieb (28:28) in a brutal sprint finish, Jacob's second place finish (28:29) just one second back, coupled with the points from his previous two rounds was enough to clinch the title. 
"It is a great honor to be the first national champion of E-Cycling in Denmark. I cannot be more proud of the title and I will use all this strength and joy to try to continue growing E-Cycling inside and outside the country. "

(JACOB SKOVSGARD).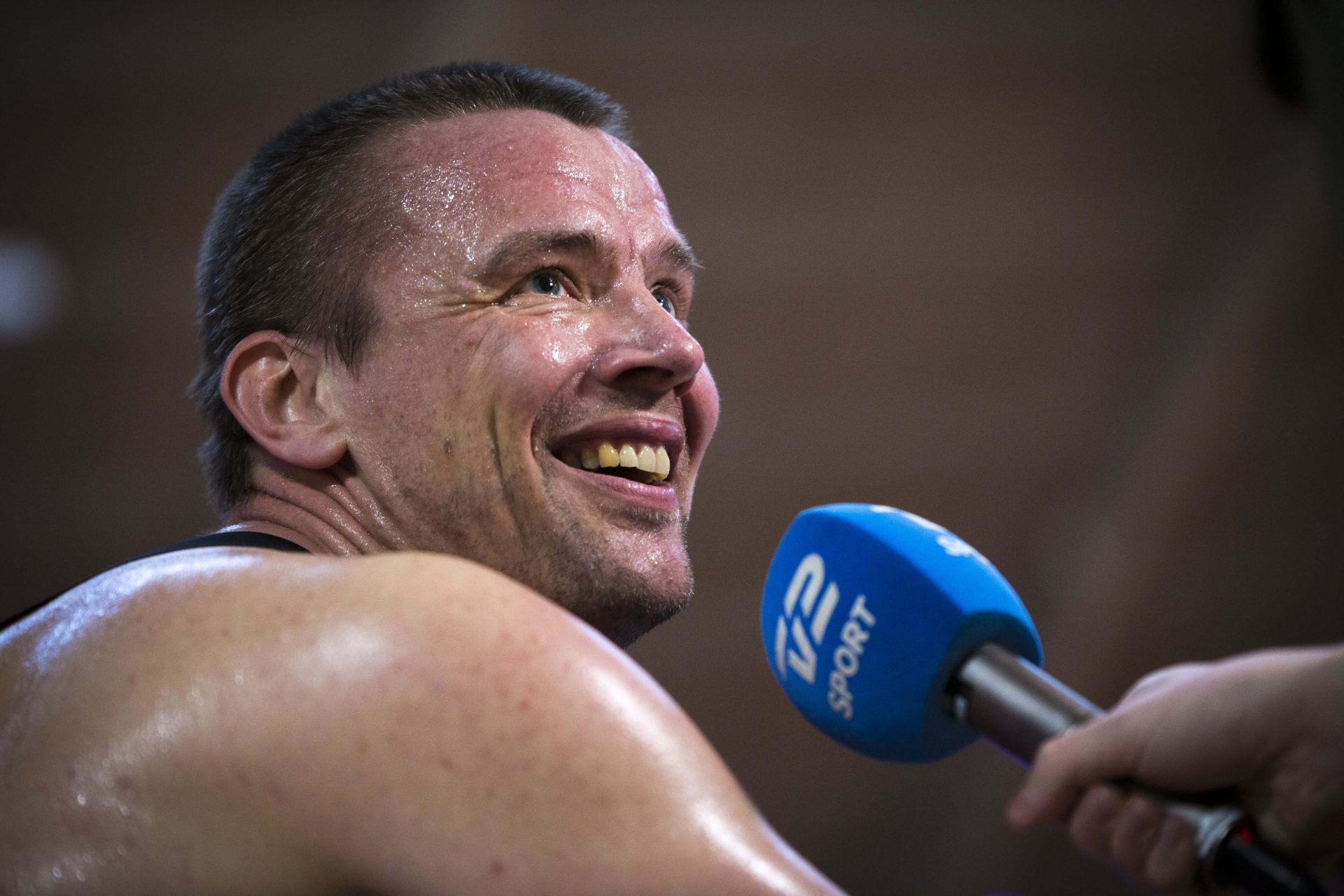 In the end, there were congratulations all around. As Jacob often says, "On the bike we are real beasts, but when we get off it, we become friends again".
Soon these types of competitions will be commonplace everywhere, and surely the names of some of the best cyclists in the world will be among E-Cycling's winners. But everything has a starting point; and in Denmark, this was it – their first national E-Cycling championship.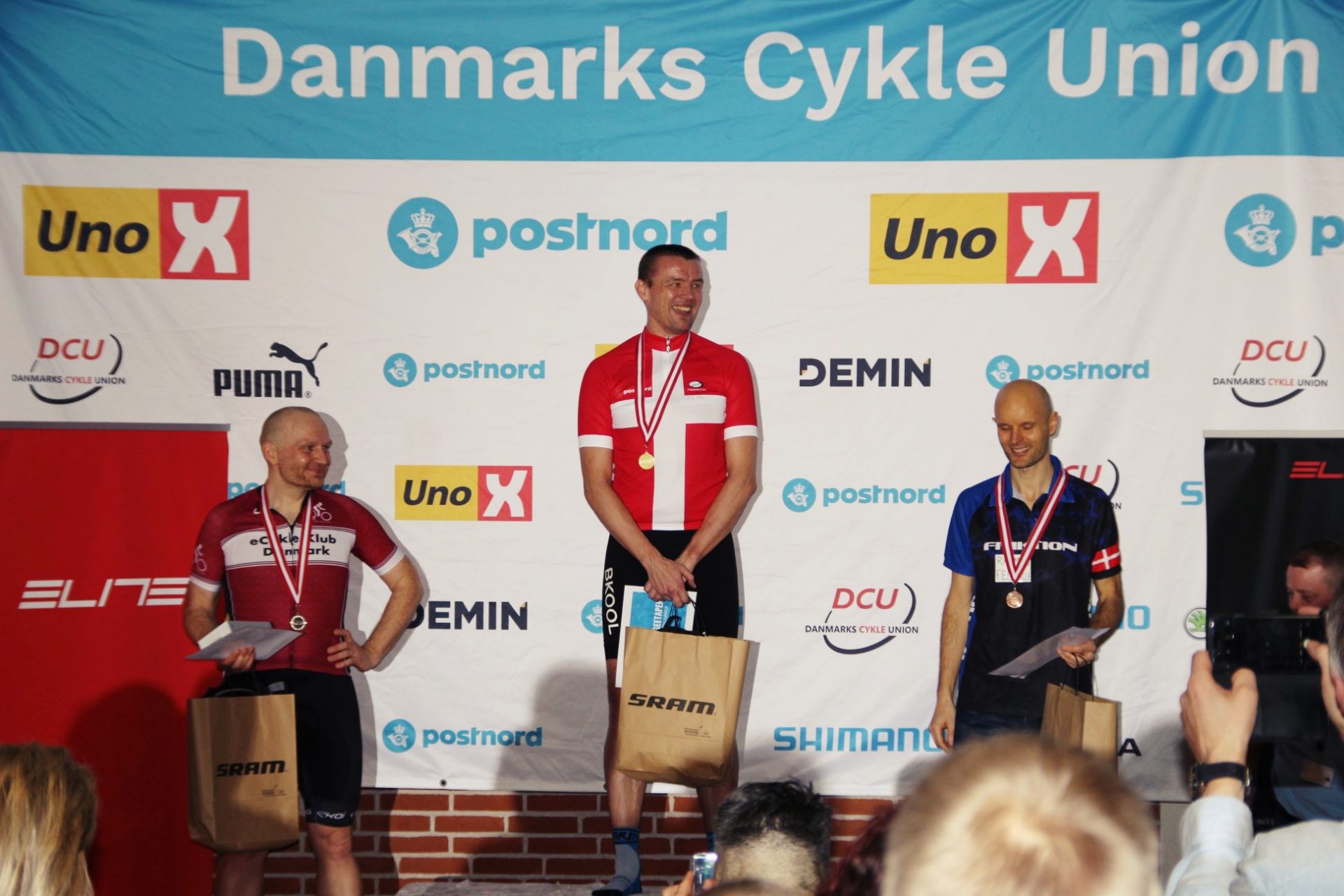 These Bkoolers, who for years competed together on Bkool for fun and camaraderie, joined forces to achieve something truly great in 2020: something that will become part of the history of E-Cycling in Denmark. Congratulations, champions!