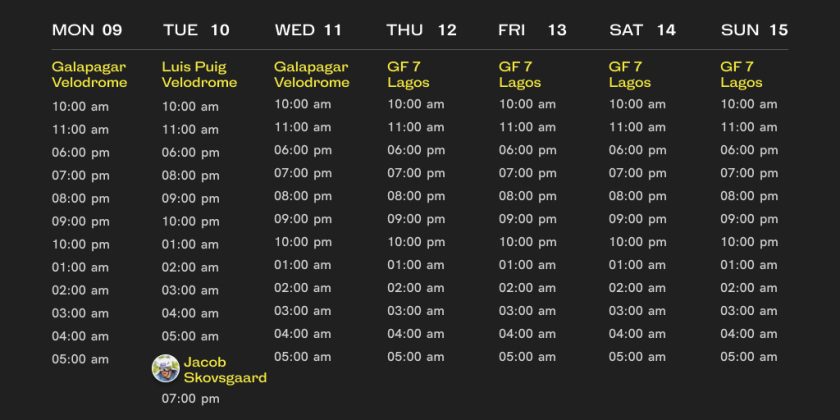 The week is getting started and from BKOOL we bring you Group Rides where you can enjoy training with cycling passionates from all over the world. On Monday and Wednesday there will be velodrome sessions at the Galapagar velodrome spread throughout the day so everyone can train no matter what their schedule.
The Luis Puig velodrome will be the main feature on Tuesday with group sessions throughout the day. Danish cyclist Jacob Skovsgaard will join the 19:00h (CEST) session to ride with all the BKOOLers willing to take up the challenge.
The Tour of the Americas brings us a new stage this week that will take you straight to Argentina. The Gran Fondo 7 Lagos by BKOOL race will be active from the 12th to the 19th of August. On this internationally prestigious route you will find incredible landscapes and a new challenge to share with your teammates.
From Thursday 12th you will be able to access the competition from the BKOOL homepage and the highlights of the application. In addition, all BKOOLers who participate will see their names in the daily ranking on the competition website.
To participate in BKOOL events, all you need is a BKOOL subscription and a smart bike or smart trainer. Those of you who have not yet enjoyed training at BKOOL can get 30 days as a premium user for free at www.bkool.com.