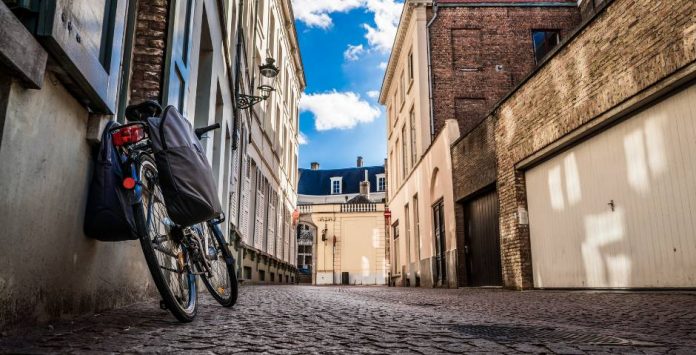 Do you want to ride the routes that saw cycling greats Eddy Merckx, Roger De Vlaeminck, Tom Boonen, Rik Van Looy and Johan Museeuw grow up? Without a doubt, to talk about Belgium is to talk about cycling. Visit this country with BKOOL from your living room and enjoy the roads where these legends rode.
7 routes in Belgium that will surprise you
There are many attributes that characterise the Belgian country, and among them is cycling. Great protagonists of the most representative and toughest competitions such as Paris-Roubaix, the Tour of Spain, the Tour de France or the Giro d'Italia were born and grew up in Belgium. Today we are going to list the 7 routes that you can not miss in this place.
1. Baulers – Bois – Seigneur – Isaac – Lillois
With a distance of 12.3 kilometres, this route starts in the village of Baulers and runs through the municipalities of Bois, Seigneur and Isaac, ending its journey in Lillois. In an estimated 24 minutes you can get to know the interior of this country through the HD video included. It is a comfortable and easy ride with an average gradient of 2.35%, with 153.5 metres of ascent.
2. Nivelles – Ronquières – Val de la Sennette
In less than half an hour you can cover this 17.2 kilometre route that starts in Nivelles, crosses Ronquières and ends in Val de la Sennette. The maximum slope is higher than the previous route, with 8.32% of inclination, ascending a total of 235.9 metres. In this outing you can make use of both the HD video and watch your avatar in 3D.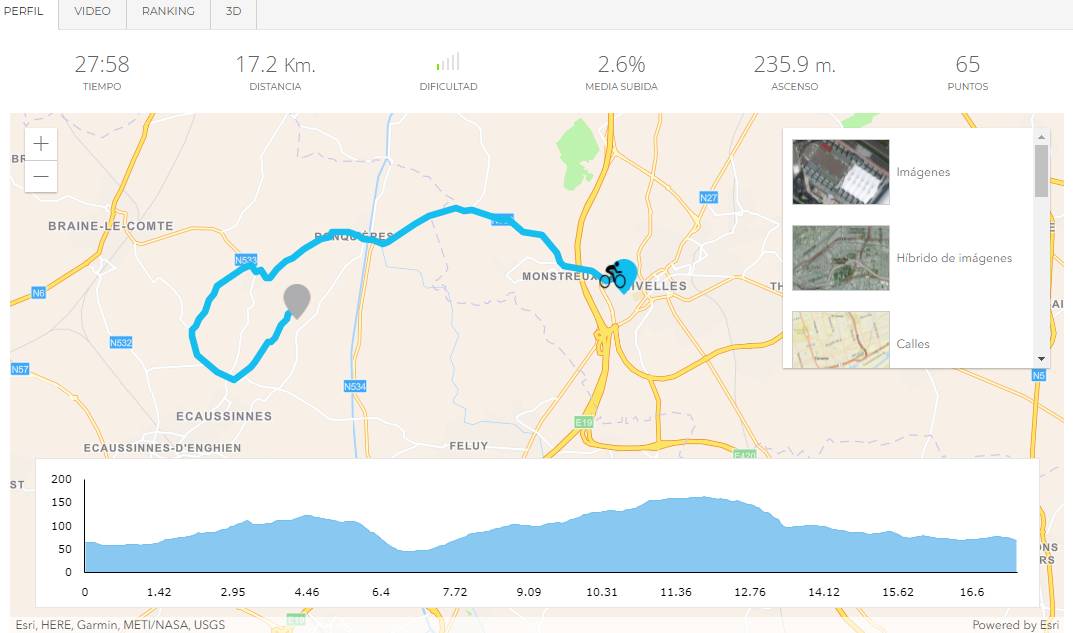 3. Ride in South Belgium
By typing in the search engine the name of this route: "Ride in South Belgium" you can access a route surrounded by green meadows that starts in Les Hornais, crosses the international park of the Gomzé Golf Club, the Louveigne and Adzeux villas and ends the route in Deigné. It is a total of 14.6 kilometres that can be covered in approximately 34 minutes. As for the slope, it is an affordable one, with an ascent of 190 metres and a maximum gradient of 11.65%.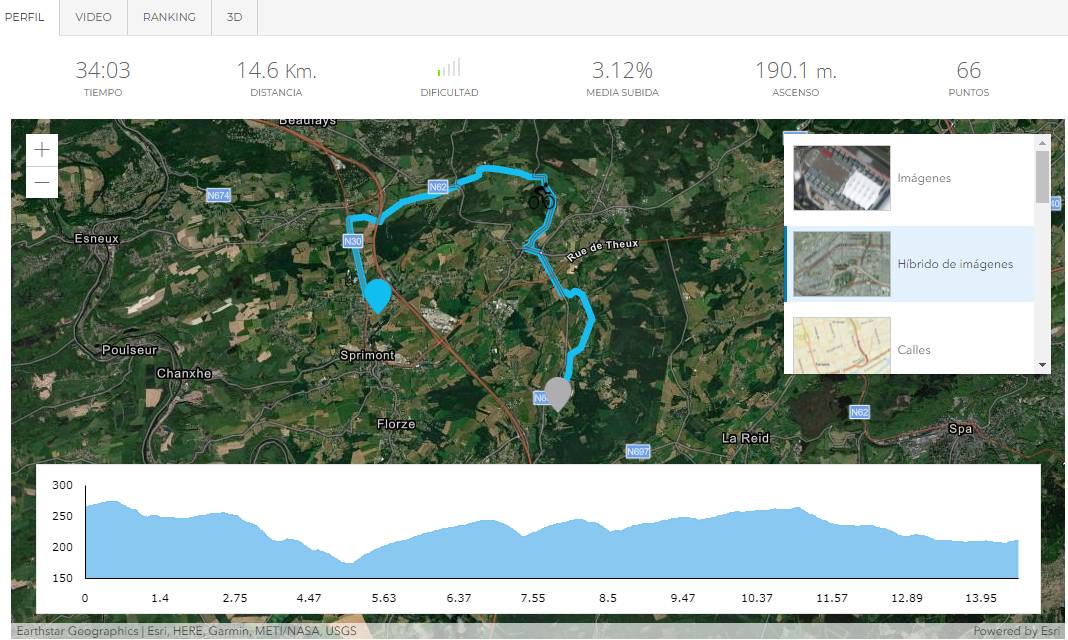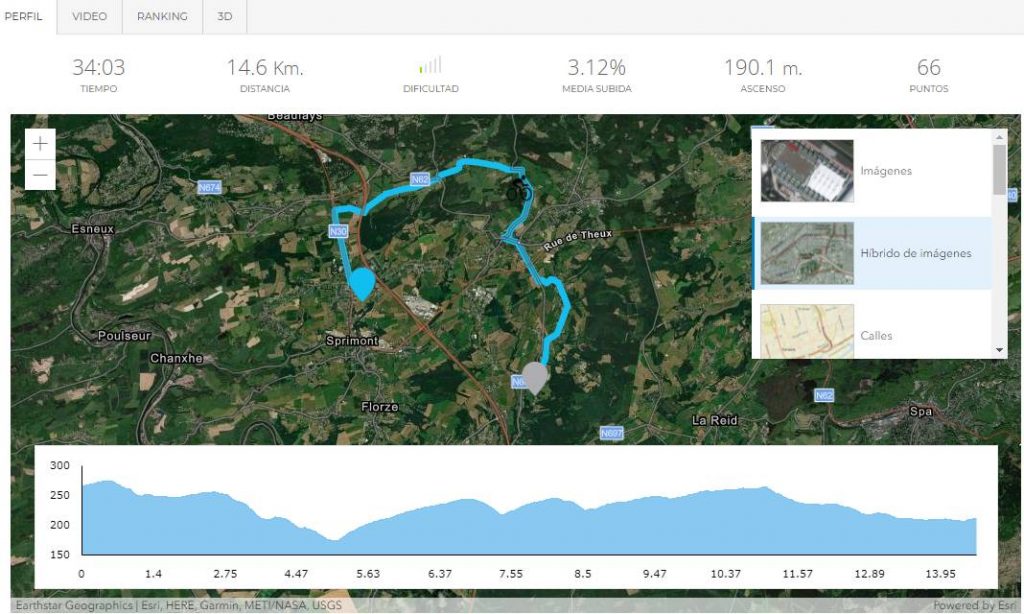 4. Ride in South Belgium
Similarly, among the BKOOL routes in the south of the country is this other option with 43.7 kilometres for all those who want to sweat for an hour and forty minutes. Roll along this route again between Les Hornais and Deigné with more kilometres than the previous option, a maximum gradient is 11.65% and 380 meters of ascent. It can be ridden at night or during the day, as the resources available will take you very realistically to the route.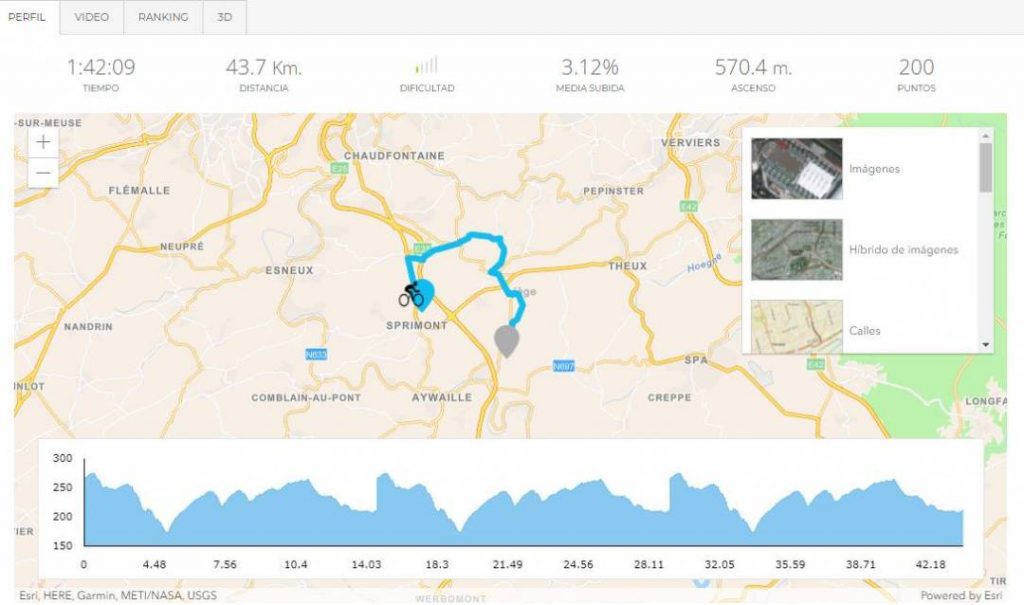 5. Scheldt, Belgium
The Scheldt route is an enjoyable route with a distance of 9.3 kilometres that can be covered in 25 minutes. With the option to view the route in HD and 3D video, you can feel like you are in Belgium itself. From Kluisbergen to Oudenaarde you will climb a maximum gradient of 1.97%. Pedal your way through the Belgian countryside and get to know its villages!
6. LBL Ardennen Classic
Both in HD video, as well as in 3D and 2D format, you can ride this 28.6 kilometre route in 56 minutes. With a greater difficulty than the previous routes, it involves an ascent of 780 metres and an average ascent of 5.46%. Despite the added difficulty, we encourage you to visit the municipalities of Targnon, Stoumont, Monthouet, Desnié, La Reid and Sougné-Remouchamps.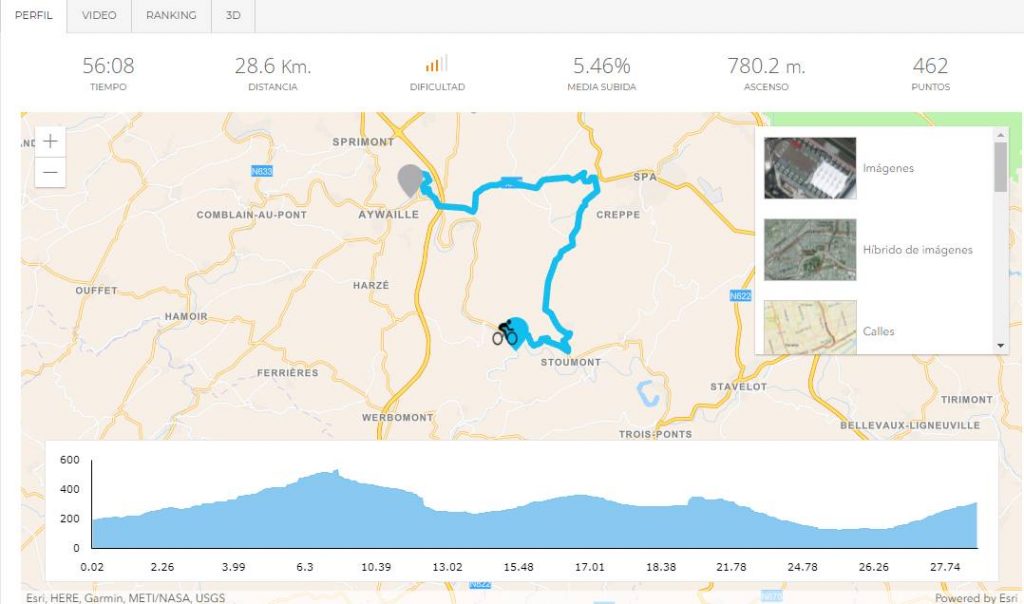 7. Schelde Peloton
From Meilegem to Horebeke, passing through Paulatem, Sint-Maria-Latem and Sint – Blasius-Boekel you will cover 15 kilometres in 23.13 minutes ascending up to 186.5 meters. An assumable difficulty to spend some time discovering the interior of Belgium. In addition, this route has both night and day images that offer greater realism and simulation.
Explore the country of Belgium from your own home with a smart trainer or a smart bike. Let yourself be carried away by the trails and routes of the Belgian hinterland to discover its green meadows – join BKOOL and cycle anywhere in the world!