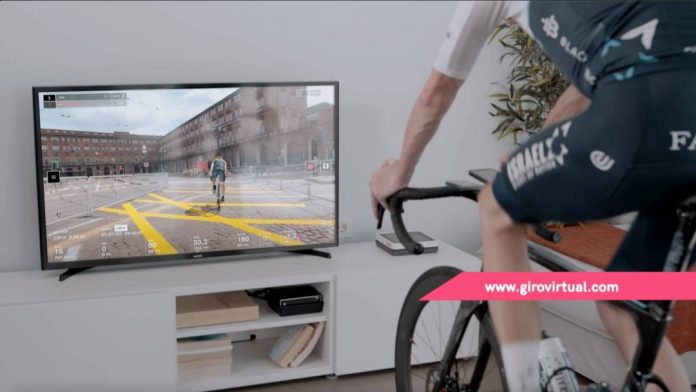 It has finally arrived: the Giro d'Italia Virtual hosted by BKOOL is now available, making it possible for anyone to ride the inaugural Virtual Corsa Rosa.
Round one of this BKOOL-exclusive event will offer a uniquely immersive experience featuring the most iconic routes of the Giro d'Italia in Grande Partenza part 1. This first round will include the following four stages:
Stage 1: Torino TISSOT IT (8,3 km).
Stage 2: Verbania – Alpe Motta (8,7 km).
Stage 3: Perugia – Montalcino (25 km).
Stage 4: Milan TISSOT ITT (25 km).
Each week, BKOOL will be hosting group rides led by top pro and celebrity cyclists. You'll get the chance to challenge them, and discuss the ride on social networks afterward. The legendary Chris Froome is our featured rider for the first week.
Winner of the 2018 Giro d'Italia, Chris will join a BKOOL group ride of the Torino TISSOT TT on Thursday, October 21st at 18:00h (CEST). See if you can keep up.
To join the session, access the Giro d'Italia Virtual section hosted by BKOOL within the simulator and select the Torino stage. In the Group Rides area, you'll find the 6pm session. Join it during the ten-minute warm-up (6:00 – 6:10pm CEST) by pressing the PLAY button. If you access the stage earlier, instead of the PLAY button you'll find a little bell button next to the session. Press it to sign up and the simulator will let you know when the session is available so you can join directly even if you're on another route.
Every day between October 18th and 24th, BKOOL will host group rides at 10:00h (CEST), 18:00h (CEST) and 20:00h (CEST). This is your chance to ride these famous Italian roads with a group, at a time that best suits your schedule.