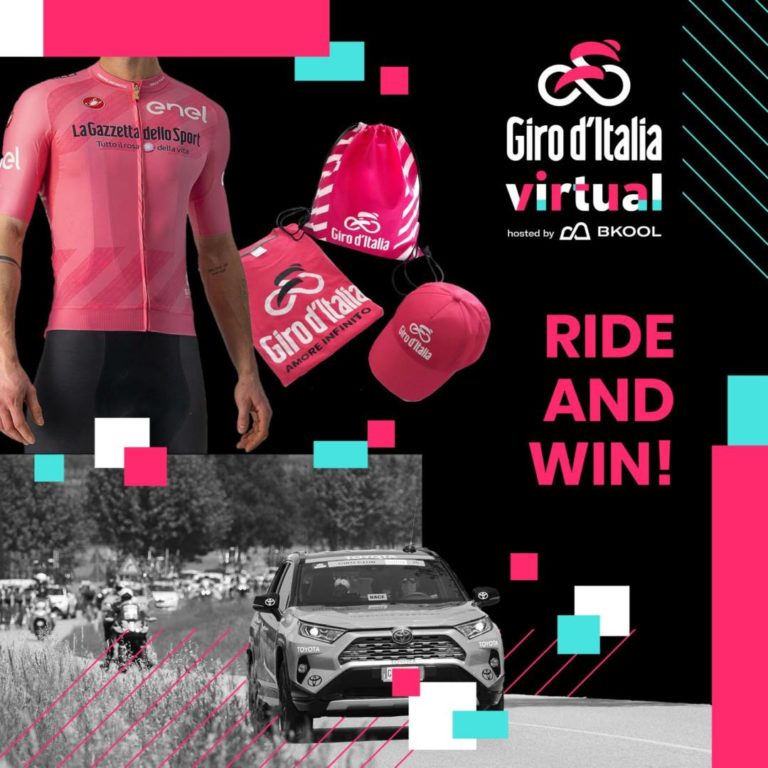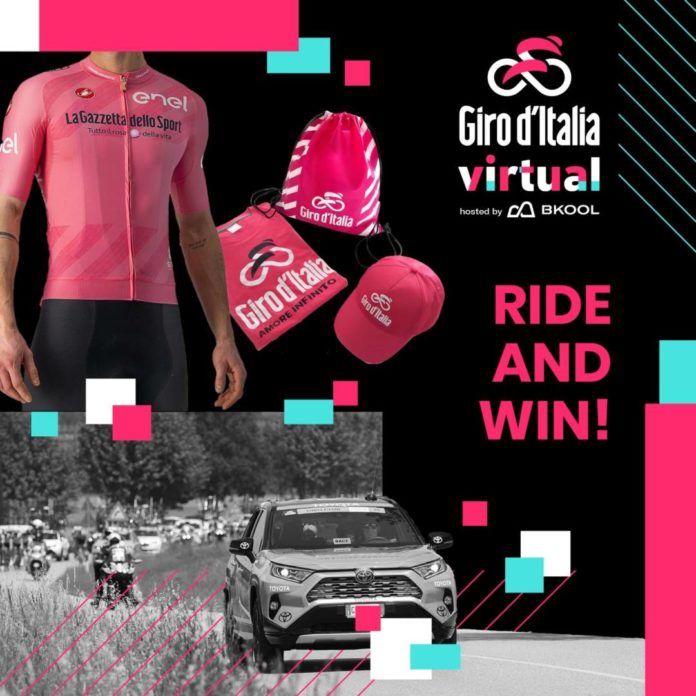 The winners of the Grande Partenza – Parte 1 prizes have been announced!
For each round of the Giro d'Italia Virtual hosted by BKOOL, in addition to the thrill of riding the same routes as the pros, completing the stages gives you the chance to win fantastic prizes. Each completed stage adds points and increases your chances of winning great prizes, since each point is represents a single raffle ticket.
Just for registering for the round, you get your first point. From then on, each completed stage adds another point (+1), and you get another two points (+2) for completing the round. The higher your score, the better your chances of winning one of our fantastic Giro d'Italia prizes.
After finishing this first round on January 2nd, the winners, whose nicknames will be revealed in the next few days in this post, have been announced.
Giro d'Italia merchandising packs
Emiliano
Edwin Naranjo
celestino.marini
S-200-ALFIOMAURIGI
Krzysztof Sz
BKOOL annual subscription
Brusgaard
JG16
Adelheid Staessens
Eneko Sesma Alkorta
Josean Zabala García
Andreia Fernandes
Adri Bimmel
Lorenzo Novella
Matz Olszewski
SG384-VITTORIO DE CANDIDO
BKOOL quarterly subscription
Holger Stiefel
ejh65802
Ilkka Hyvärinen
Francisco Carpio
Dagmar Münch
FER_LEON romero
MarcCR
Jordi FAGEda
Waldo Toelen
Grégory ODE
malcolm Golightley
Nicolas Genart
Sergi Jiménez Puig
Aristide Zaniboni
Vindion
Sacha.Hernanz
Chely Recio
Eneas
GIUSEPPE C.
Stéphane Lombart
Giro d'Italia maglia rosa
ANDRES GUEDES GONZALEZ
Erick Underwood
Santiago Guerra Soto
Detlev Zundel
Jaimepele
Pablo Villalba Parra
Ralf Schwarz
Cristo Martínez
Cartago_68
Jac76
Reinold
Filip Fiers
Rico49
Baffo
@ß-FranM
Matthew Cameron
@ß-Aizarna78
Carlos Santiso
LFrancois
Goretex7
Tirreno Adriatico hospitality
Milano-Sanremo hospitality
Strade Bianche hospitality
Grande Prize (for 2): Exclusive prize
The Giro d'Italia Virtual hosted by BKOOL is made up of three separate rounds, running from October 2021 to May 2022; Grande Partenza – Parte 2 will be available from January 17th to April 3rd. Don't miss it!