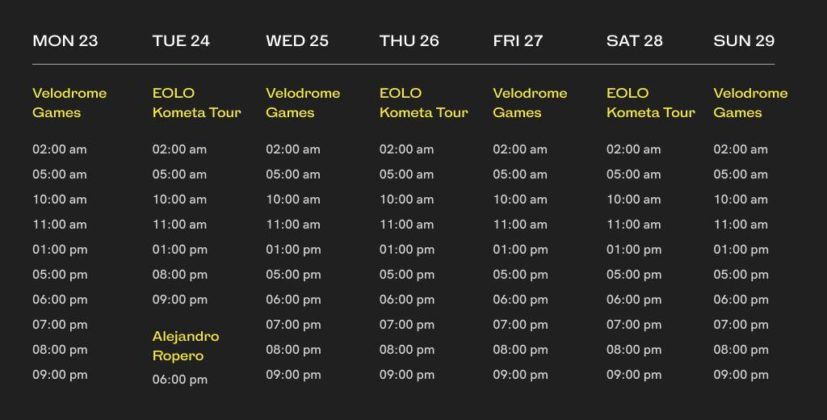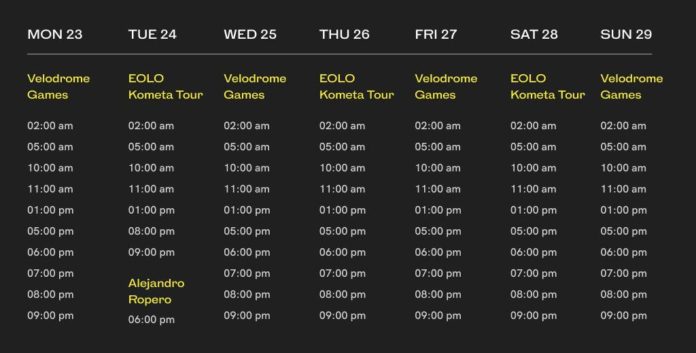 Two amazing events start this week: EOLO Kometa Tour stage 4 and Velodrome Games.
The EOLO Kometa Tour by BKOOL always takes place the last week of each month in 2022. In each new stage, a professional cyclist from EOLO Kometa will lead a BKOOL Group Ride, offering you the opportunity to ride the session with them. Alejandro Ropero will lead a new BKOOL Group Ride on Tuesday, May 24th at 6pm (CEST).
All participants who complete all stages of the EOLO Kometa Tour by BKOOL in 2022 will be entered in a raffle for two bottles of EOLO Kometa, two ELITE Zugaman towels, two complete official EOLO Kometa team kits, an in-person meet & greet experience with the team members, and a free 1 year BKOOL Premium subscription.
If the time of any BKOOL Group Ride in the EOLO Kometa Tour doesn't suit you, just ride the stage on your own any time within that week to enter the grand final drawing. Just remember that in order to be entered in the raffle, you have to participate in ALL of the stages. The last week of every month, you have a date with the EOLO Kometa team on BKOOL. Don't miss it!
To join the session, just enter the highlighted route in the LIVE section of the simulator (marked with a yellow star). Join the session during the warm-up period (6pm – 6:10pm CEST) to share the virtual road with one of the stars of the EOLO Kometa and Bkoolers from around the world. Will you be able to keep up?
The other big event of the week is the Velodrome Games, which will be available on the BKOOL simulator for three weeks. This event will be made up of BKOOL Group Rides on the Luis Puig, London and Galapagar velodromes, one each week of the challenge. We start this week with 20 kilometers at the Luis Puig velodrome.
You can also ride on the corresponding velodrome at any time of the day, – just save your 20 km session. If you complete all three stages within the set dates, you'll automatically be entered in a drawing for some fantastic prizes.
Everyone who completes all three stages within the scheduled dates will be entered into a drawing for a one year BKOOL Premium subscription, a quarterly BKOOL Premium subscription , or 3 BKOOL merchandise packs.
If you haven't tried our velodromes yet, don't miss this opportunity to ride on them together with thousands of other Bkoolers in BKOOL's first Velodrome Games!
At BKOOL, we continue working every day to make our simulation experience more and more real. Try it FREE for 30 days!