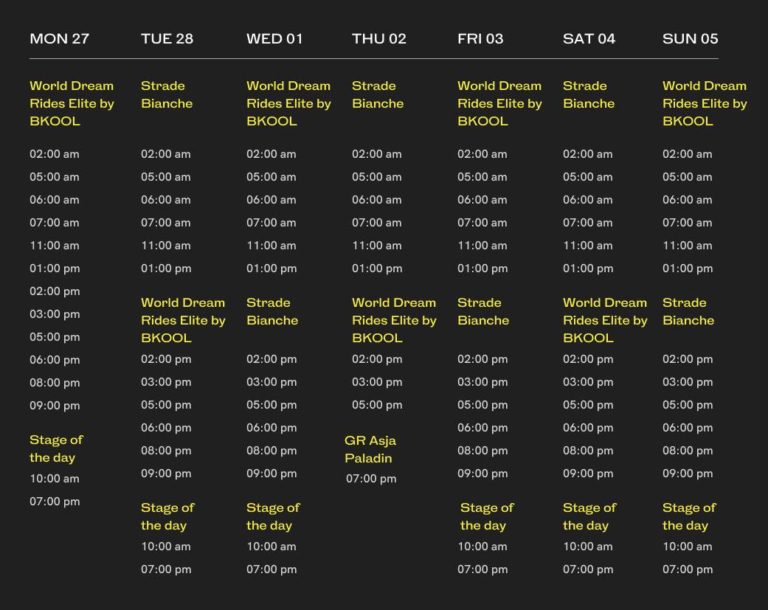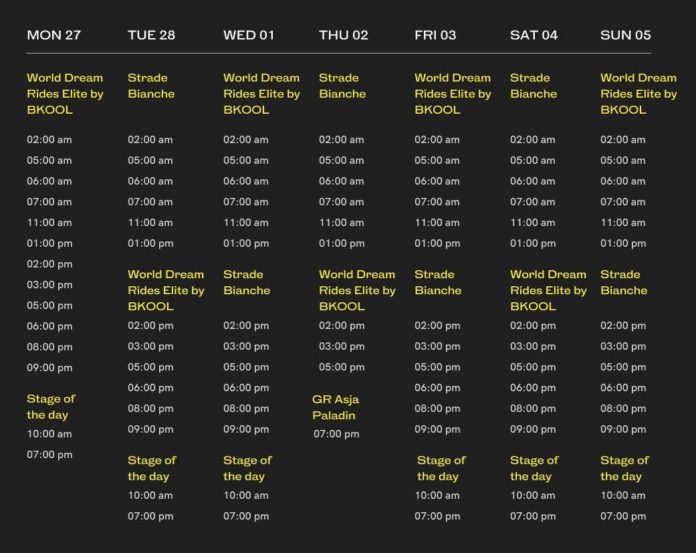 During the weekend, we propose a very special plan. What do you think about touring the province of Sienna with other Bkoolers? You will be able to perform the Strade Bianche without leaving your living room.
This week we continue with our World Dream Rides event, in collaboration with Elite. This week, you will be able to travel to the tropical climate of Guadalupe thanks to Stage 2: Port Louis.
In addition, on Thursday 2nd March at 7 pm we have a Group Ride where you can ride alongside the famous former Italian cyclist Asja Paladin. Do you think you will be able to beat her time?
You will be able to travel routes from all over the world thanks to Stage of the Day. Every day, a different tour in which you will experience a unique experience.
At BKOOL we will continue working to make the simulation more and more real. Try it FREE for 30 days!