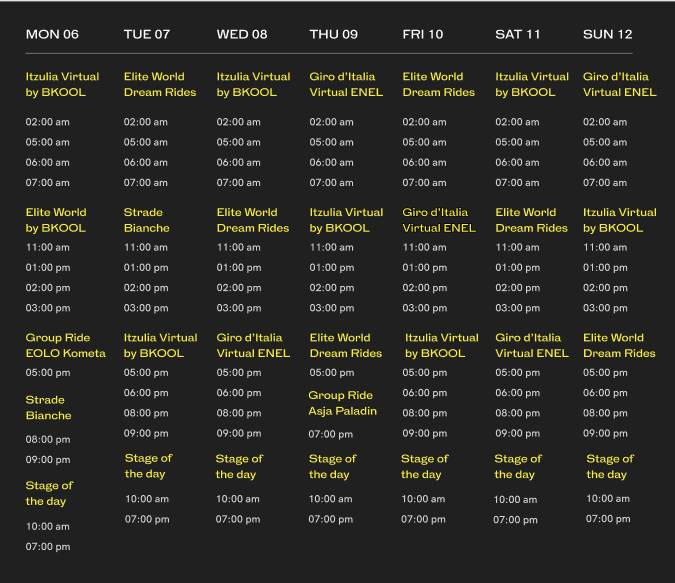 A new stage of our Giro d'Italia Virtual ENEL organised by BKOOL begins! Join one of the most important races in the world and face this first stage: Diamante – Potenza.
The north of Spain has unique landscapes that are worth discovering. This week you will be able to tour the area of ​​the Basque Country together with cyclists from all over the world in the Itzulia Virtual by BKOOL.
Do not miss the last opportunities to do the Strade Bianche with other Bkoolers. Do you dare to compete in this emblematic Italian classic?
Continue touring the world with our World Dreams Ride event in partnership with Elite. This week you can travel to South Africa thanks to the Cape Town Stage.
At BKOOL we will continue working to make the simulation more and more real. Try it FREE for 30 days!