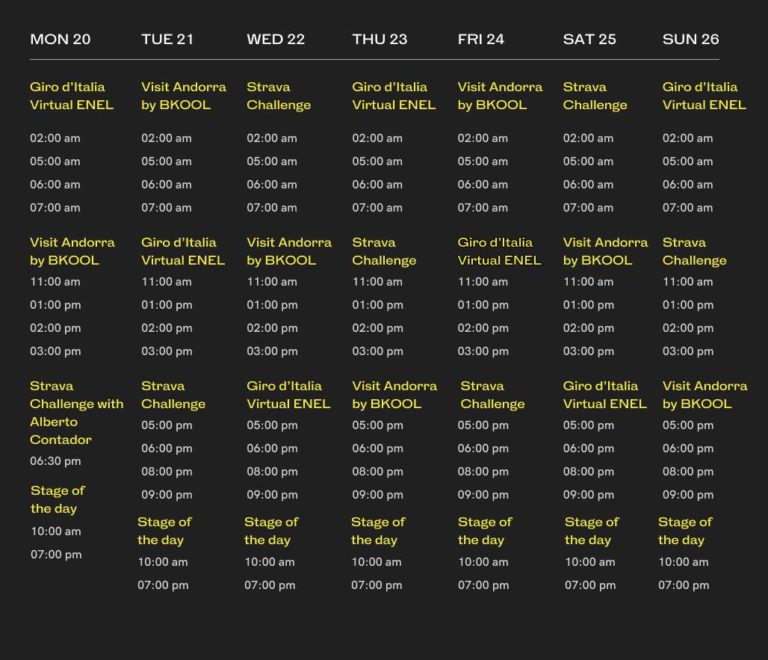 On Monday March 20, at 6:30 pm (CET), Alberto Contador will carry out our Strava Challenge touring the streets of Budapest. You can roll with him and other bkoolers. Will you be able to beat his time?

he begins a new event: Discover Andorra that will take you to discover this very special country. A natural treasure that you can explore on a route in HD video.

Continue touring Italy in our Giro d'Italia Virtual Part 4! Join this adventure touring the Isernia - Blockhaus Stage

And remember: every day you can discover a new route while training with other bkoolers thanks to Stage of the Day. We will wait for you!