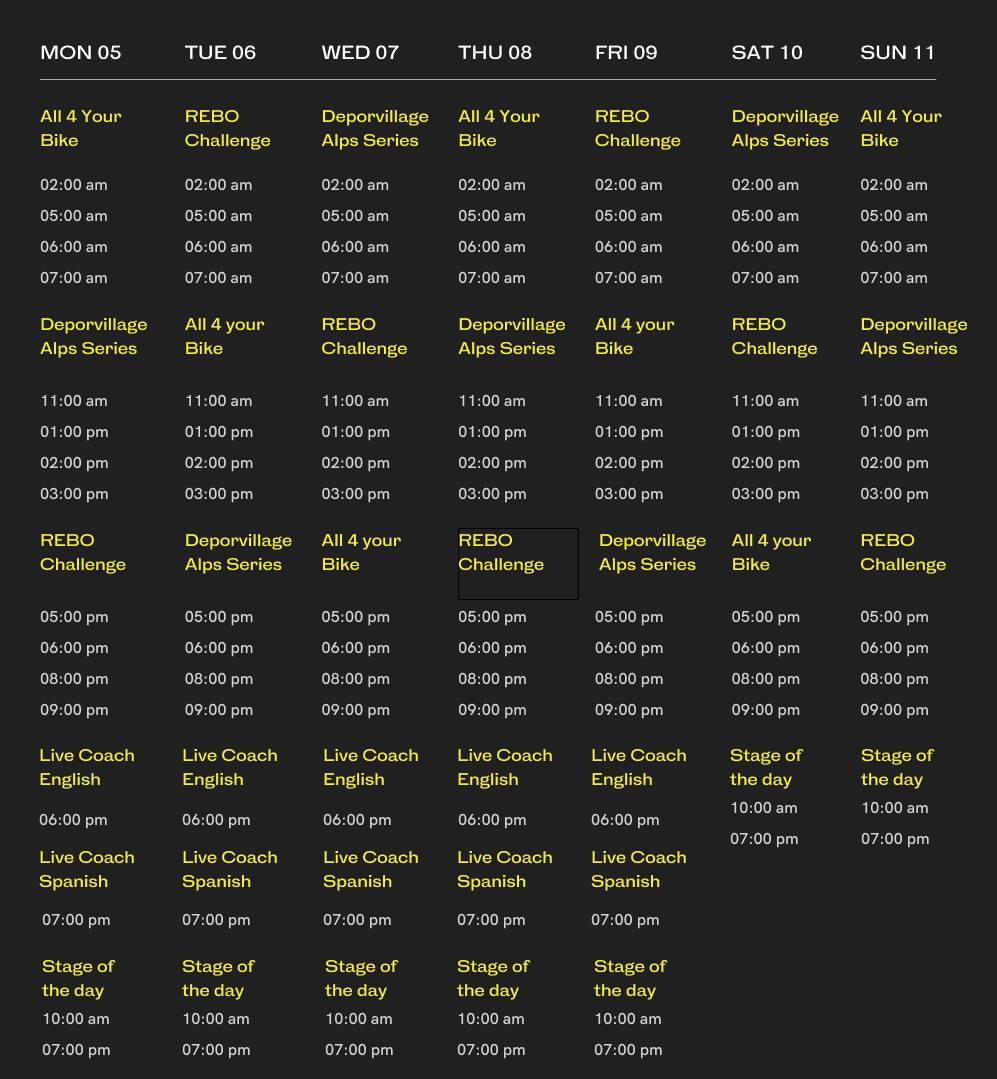 New event on the horizon! For three weeks, you will be able to tour different coasts of Spain in our new event: REBO Challenge. Starting from Monday, June 5th, you can ride Stage 1 Cullera-El Saler alongside Bkoolers from all over the world. If you participate in this stage, you will have the chance to enter a raffle and win one of the 2 REBO Smart intelligent water bottles we are giving away. They will help you measure and control your hydration.
Last chance to participate in the Deporvillage Alps Series! Don't miss the opportunity to explore these mountains while training and taking part in the various Group Rides we have this week. Col de la Madeleine is waiting for you.
Our All 4 Your Bike Tour continues. This week, you can ride through the spectacular landscapes of Esparragosa de Lares alongside other users. Are you up for the challenge?
From Monday to Friday, you can enjoy a live guided training session by an expert cycling coach with our Live Coach service. Just join the highlighted workout at 7 PM and connect to our Discord channel. It's a unique experience!
Every day, you can discover a new route thanks to our Stage of the Day. Travel the world without leaving home while competing with users from all over the globe. Will you set the best time?