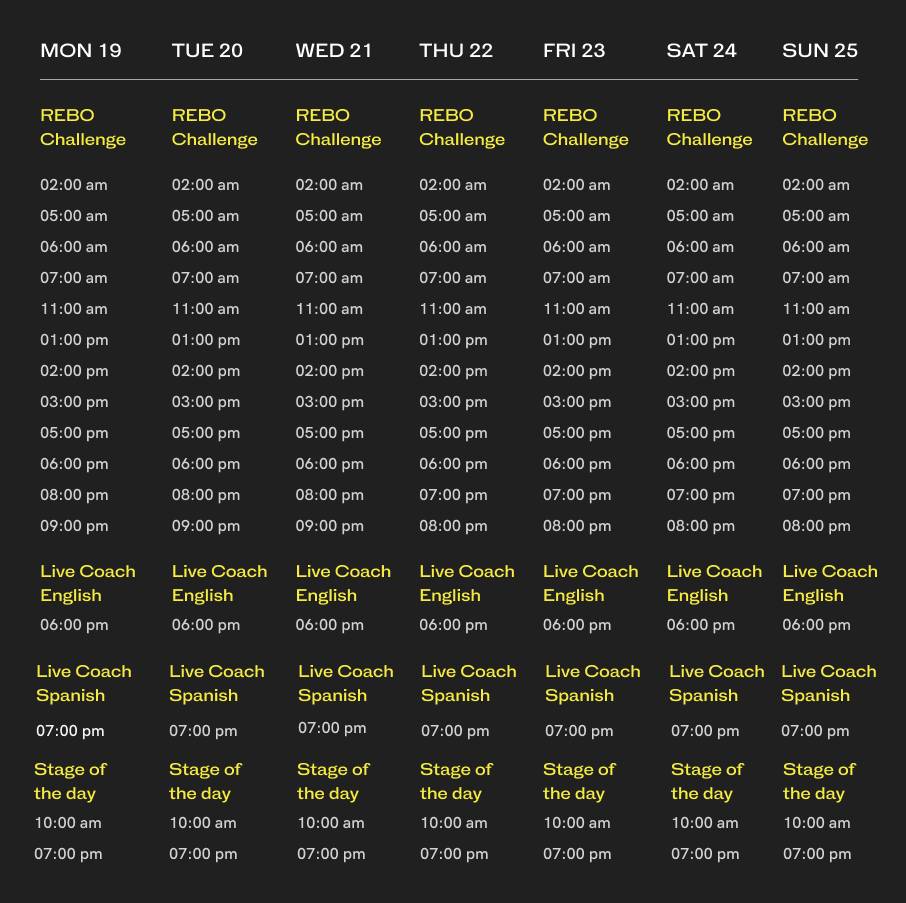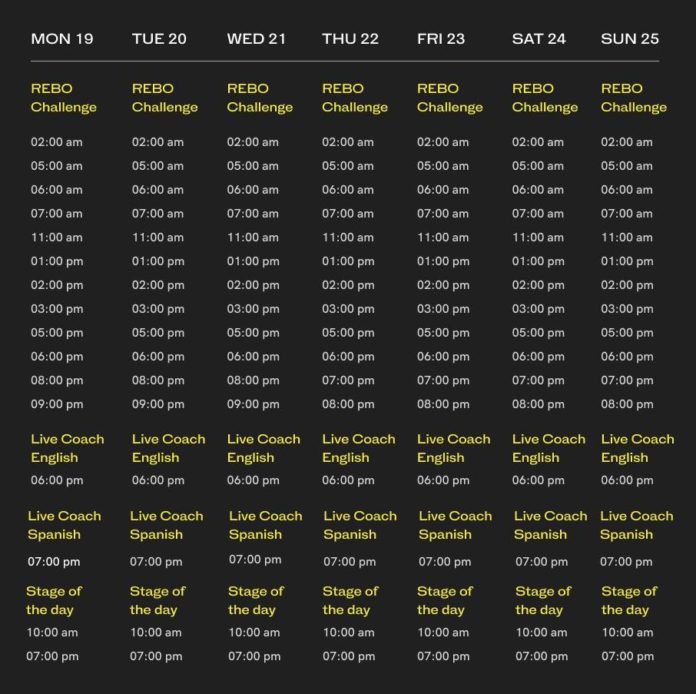 In our REBO Challenge event, you'll have the opportunity to explore the marvelous Spanish coast while competing against Bkoolers from all over the world. Additionally, just by participating in this stage, you'll have a chance to win one of the two REBO SMART intelligent water bottles we're giving away.
From Monday to Friday, at 6 PM (CET), you can enjoy a guided training session with a live coach through our Live Coach service. Join a personalized training experience without leaving your own home.
Each day, you can take part in the different Stage of the Day. You'll be able to ride routes from all around the world, exploring the current cycling calendar.