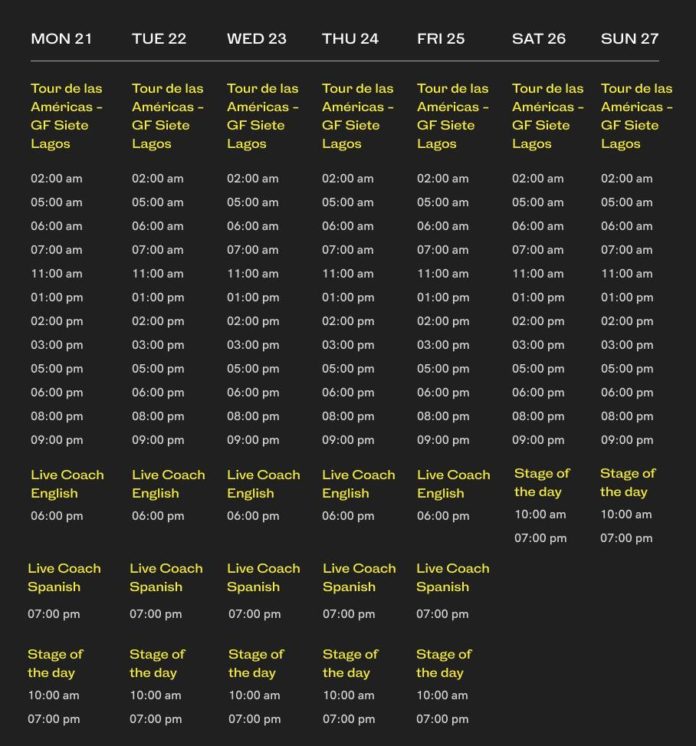 Immerse yourself in the heart of Argentine Patagonia with this new stage of the Tour de las Américas: the Gran Fondo Siete Lagos arrives at BKOOL. You can discover its breathtaking landscapes while training alongside other Bkoolers in this week's Group Rides, and enter the draw for a registration to the real race.
Every day, you'll be able to explore a new route thanks to our Stage of the Day. Compete against other users in various Group Rides throughout the week.
From Monday to Friday, at 6 p.m. (CET), you can participate in a guided training session live with a coach and other users through Live Coach.