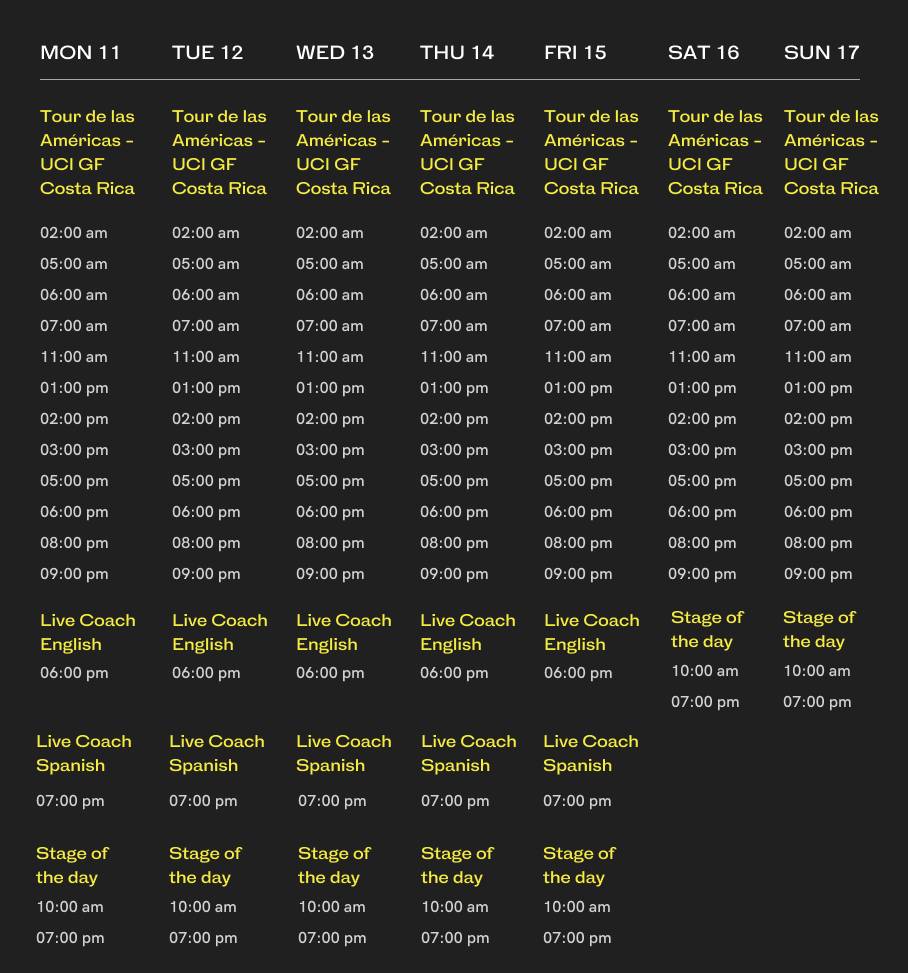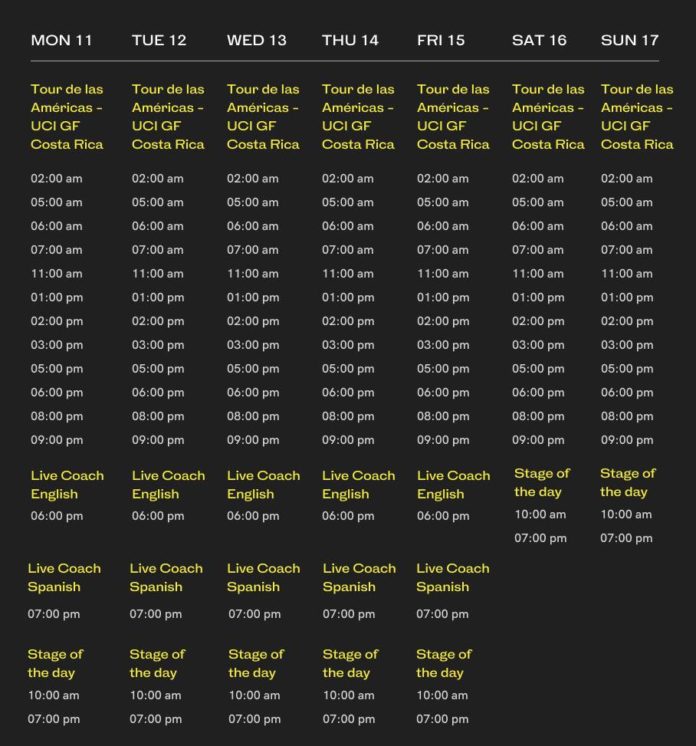 This week we bring you a spectacular challenge: ride through the jungle landscapes of Costa Rica without leaving home while competing with Bkoolers from all over the world. Gran Fondo Costa Rica comes to BKOOL, don't miss this opportunity!
Every day you can travel to one of the stages of La Vuelta a España with our Stage of the Day. Remember that you can take part in our challenge and win 20,000 bkoins if you complete all 23 stages before 20 September. Join the challenge by participating in this week's Group Rides.
Train with live feedback from a coach from Monday to Friday at 19h (CET) with our Live Coach service!