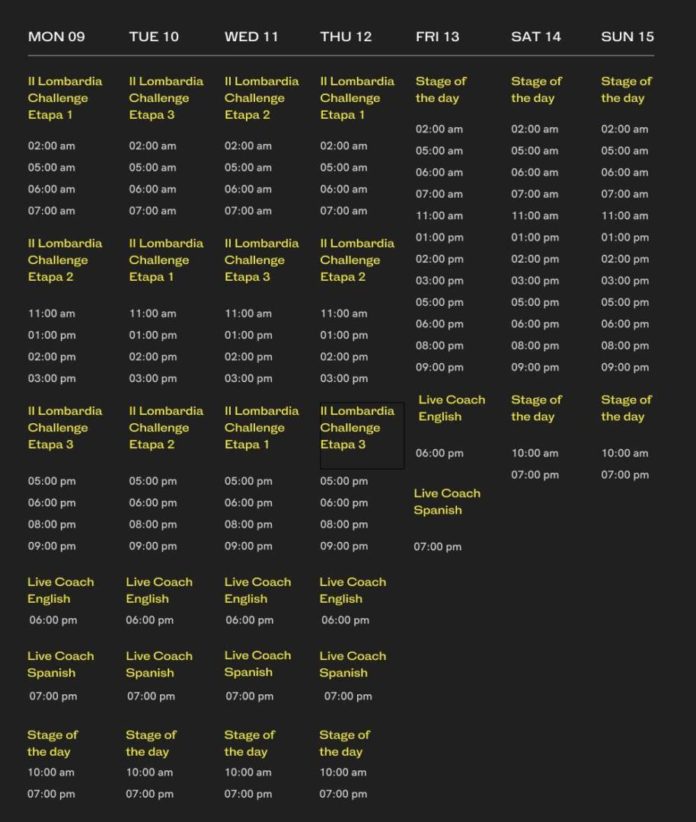 This week we have a challenge for you: Il Lombardia Challenge. If you complete the 3 stages we propose, you will automatically receive 10,000 bkoins to buy in our online shop. Take advantage of the different Group Rides we are proposing this week to complete this challenge.
From Monday to Friday you will be able to enjoy a live lesson with an expert cycling coach thanks to Live Coach, connect to Discord and get personalised feedback!
Each day you can join other Bkoolers on a ride to a different part of the world with our Stage of the Day. Check out the different Group Rides this week and get going!