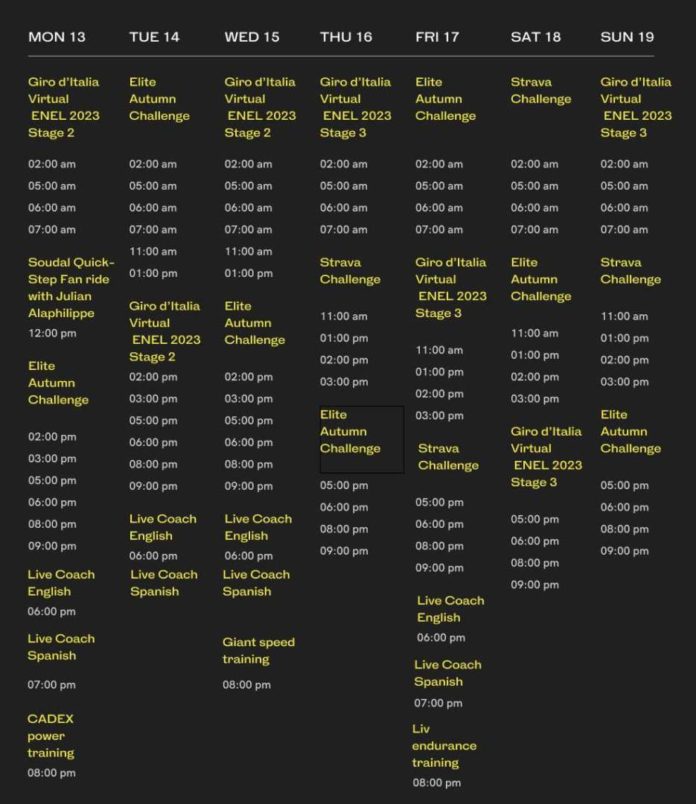 Autumn is coming, and with it a new event in collaboration with ELITE: ELITE Autumn Challenge by BKOOL. For 3 weeks you will be able to ride different routes in Spain, Denmark and Italy. Take advantage of this week's Group Rides to participate.
This week you can take part in both Stage 2 of our Giro d'Italia Virtual ENEL 2023 and Stage 3, which starts this week. Compete with thousands of Bkoolers from all over the world and be in with a chance of winning some fantastic prizes.
If you would like to come in with workouts, but don't want to do it alone, we have two options for you: from Monday to Friday at 18:00h (CET) in English and at 19:00h (CET) in Spanish you can enjoy our Live Coach service. And you will also be able to do the workouts proposed by GIGANT on Wednesday 15th at 20.00h (CET).