Bkool can connect to Strava, Garmin Connect and TrainingPeaks. Your workouts will sync automatically on the various platforms so nothing gets lost. This sync will occur only when both accounts are linked. From that moment, sessions will begin being saved in histories of both accounts.(*)
To link your favourite platform once you log yourself in bkool.com:
Access your profile and slide the Connect option.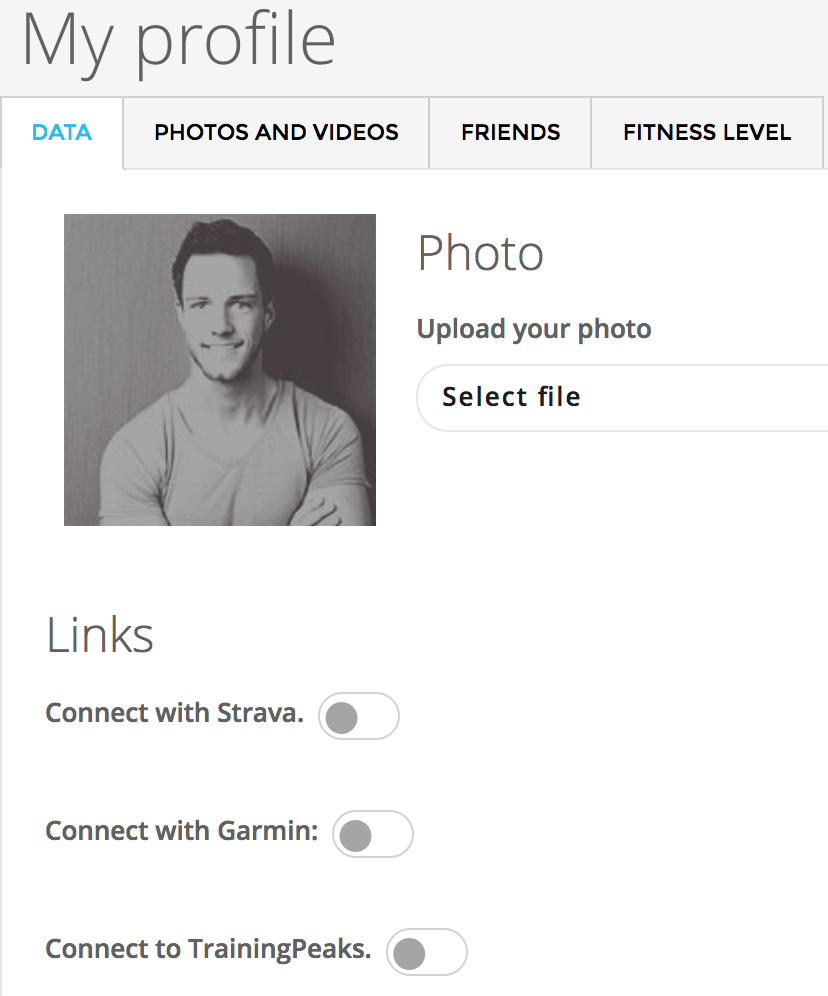 You will be directed to the platform of your choice to log in with your account.
Both accounts will only sync when they are linked to each other and is not retroactive. You can unlink the accounts at any time so they stop syncing.
(*)Please note, if you use Garmin:
– Connection only works in one way, from Bkool to Garmin.
– Only public activities are uploaded (you can change your Garmin Connect configuration to publish as public by default).
Very soon we will announce something very interesting for Trainingpeaks users. Stay tuned 🙂
Now you can control completely your activity without losing any of your training data.