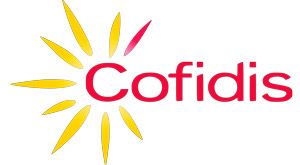 Come on and try one of the rides we've got for you this week.
Don't miss this week's challenge with the Bkool Winter Cup.
COFIDIS CHALLENGE #BKOOLWINTERCUP

Thursday 1st March: 11am, 5pm, 7pm, 9pm. Friday, 2nd: 2am, 4am (GMT+1)
Welcome to the Cofidis Bkool Winter Cup event. We're super excited to team up with Cofidis for another year to give you the opportunity to walk away this week with a brand new cycling jersey. We have 5 to give away, so the odds have just increased!
Fancy winning a new Cofidis cycling jersey? It's as simple as taking part in the challenge!

To enter the raffle is simple. Choose the time that works best for you, open the Simulator 5 minutes before to pair your trainer and sensors, go to the homepage. At the time of the event, press refresh and scroll down to the LIVE section. You'll see a session that has a yellow box with "featured" inside. Join this session. Everyone who joins during the first 10-minute warmup and finishes the session will be entered into the raffle.
RECOMMENDED ROUTES
NEW BERLIN – HALES CORNERS, WI. UNITED STATES
Pedal through Milwaukee County, in the US state of Wisconsin, thanks to the video shared by Tom. Stretching 25 km and with 159 m. of slope, it's an easy ride, with some hills, but they barely exceed 5% grades. A good ride if you just want to cruise.

A 26-km ride forming part of this great event that takes place in Tuscany during the first weekend of March. Its sections of sterrato (dirt roads) and the fierce competition seen in its latest editions, make it one of the most eagerly anticipated events on the UCI WorldTour calendar. Of intermediate difficulty, and with 472 m of ascent, you can schedule it to get a good workout.

The Bkooler "Aleman" (German) offers us a great video for those days when you have to do a longer- than-usual indoor workout. A 60 km route awaits you, in which you will ride through the English county of Lancashire. Except for the distance, it's an easy session, with a hill of about 2 km half way through.

DWARS DOOR WEST-VLAANDEREN 2018. BELGIUM
The final section of this important Belgian race that has been held since 1945 in the province of West Flanders each March. This year they will be tackling the hills of Catteberg and Kaiberg various times, and in this session you will face them twice on the 28 km that you rack up before crossing the finish line in Ichtegem.

Happy cycling!
The Bkool team