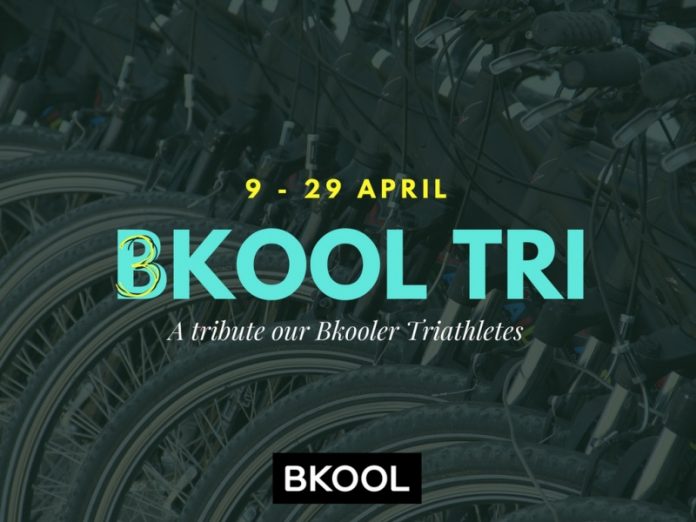 The Bkool TRI league comes to an end at a mythical setting: the Alpe d'Huez.
You can also win some great Siroko sunglasses if you participate in the multiplayer challenge on Thursday.
BKOOL TRI – STAGE 3 BY SIROKO
Welcome to the final stage of the #BkoolTRI league, welcome to the Alpe D'Huez. An incomparable ascent with video view giving you a real perspective of the climb ahead!
As always, you will have several different times to participate in our Multiplayer Challenge on Thursday. You can find the times below.
To celebrate the final stage of this epic league, we're giving away 4 pairs of Siroko TECH Alpe D'Huez glasses to those who start and finish this tough challenge.
In addition to the 4 pairs we will be giving away randomly, we're giving away two more: a pair each for the fastest male & female rider of this challenge!
Thanks to the design, these glasses weigh less than 28grams and are fitted with a panoramic screen constructed of twelve layers of polarized TAC lenses, making them extremely comfortable glasses for any sports.
If you're not one of the lucky winners, don't hesitate to click on this link and get them at an exclusive price: srko.co/bkool
Thursday 26th April 2018

To enter the raffle is simple. Choose the time that works best for you, open the Simulator 5 minutes before to pair your trainer and sensors, go to the homepage. At the time of the event, press refresh and scroll down to the LIVE section. You'll see a session that has a yellow box with "featured" inside. Join this session. Everyone who joins during the first 10-minute warmup and finishes the session will be entered into the raffle. 
RECOMMENDED ROUTES
PERCORSO GIALLO, FRANCIACORTA, ITALY
A beautiful 28-km route on which you will pedal through gentle hills, amongst vineyards. You will also visit Lake Iseo and the Torbiere del Sebino Nature Reserve. Thanks to Bnyber for shoot the video of this place, known worldwide for its winemaking tradition and beautiful views.
TOUR OF ROMANDIE 2018 S3. SWITZERLAND
Tour of the third stage of the Tour de Romandie. Riders face a tough 10-km individual time trial, climbing to Villars-sur-Ollon. With an average grade of 8%, some stretches over 15%, and close to 800 m. of slope, you'll have to give it all you've got to post a good time in this session.

A short 3-km session through Valencian lands, in the lovely area of Dos Aguas. But don't think it will be a cake walk, as you will face a tough climb with an average grade of 6%, and some parts over 10%. We recommend you get a good warm-up. Thanks to PacoKarate for the video.

IRONMAN TEXAS 2018. UNITED STATES
Part of the cycling segment of this important triathlon event held on April 28 in Harris County. You will travel 35 km, without major climbs, which will allow you to cruise at a good pace.

Happy cycling!
Bkool team