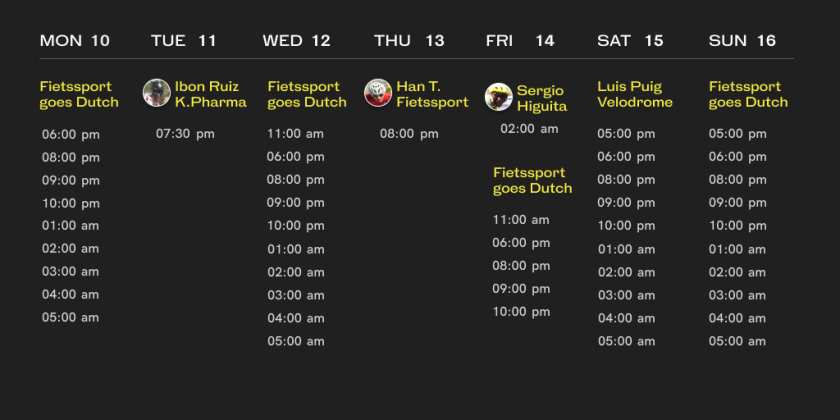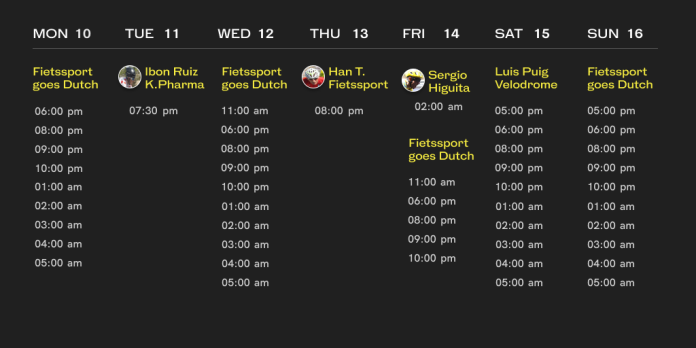 This week is loaded with great training options that will make working out at home a challenge you won't be able to resist at BKOOL!
The first stage of Fietssport goes Dutch by BKOOL started on 6th May and until Wednesday 12th you will be able to participate and add your mark to the ranking. In this first stage you will find a route covering 30 kilometres and with low difficulty with spectacular views in video and 3D. Take this opportunity and join the Group Rides on Monday and Wednesday to ride with international cyclists!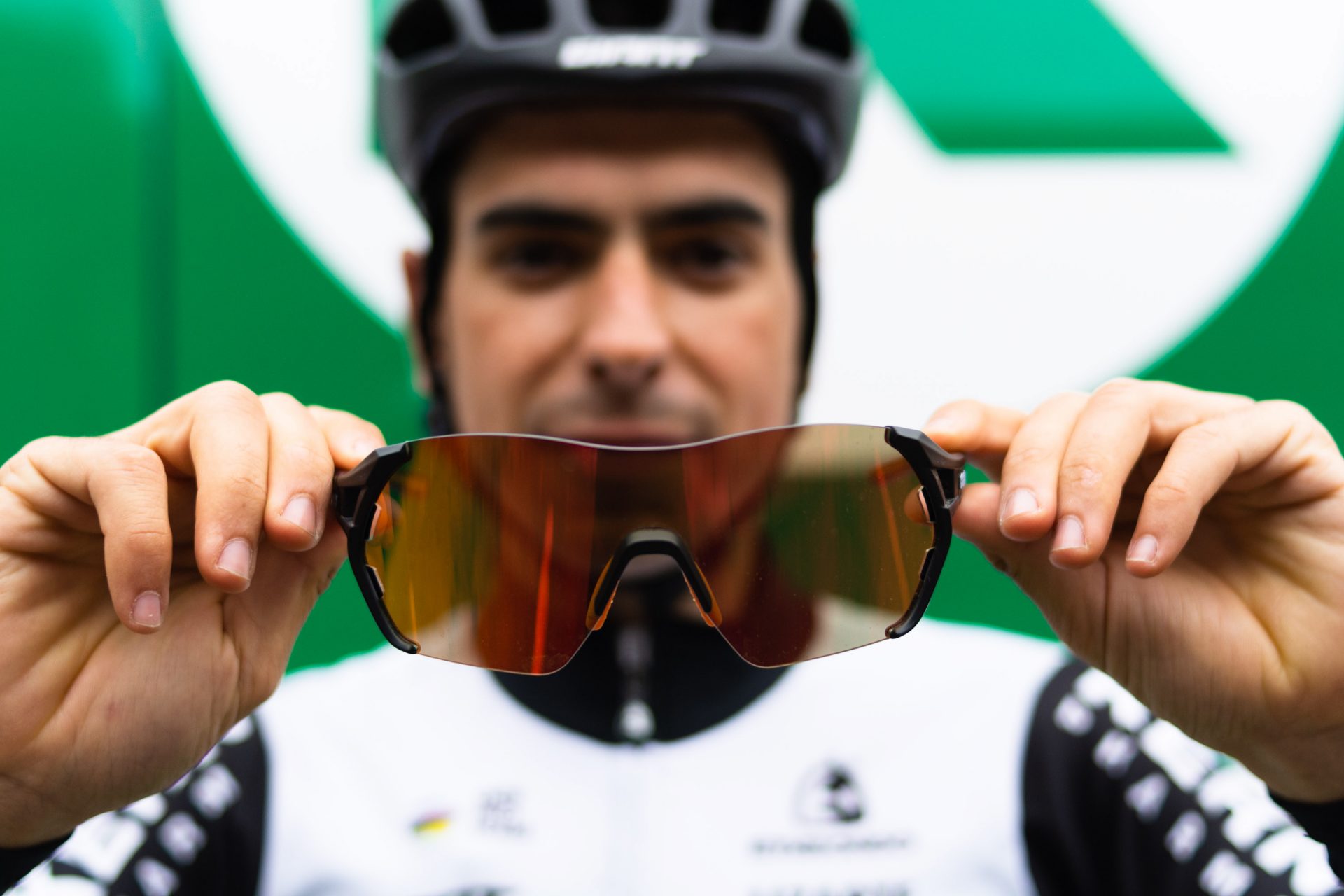 On Tuesday 11th in the Challenge of Mallorca at 19:30h (CEST) you will be able to compete against Ibon Ruiz, one of the most talented riders of Kern Pharma. On this occasion it will be you and not Kern Pharma team who will be riding beside him.
Ibon Ruiz, at just 22 years old, has just been named King of the Mountains in Vuelta a la Comunidad Valenciana. He is one of the great promises of Spanish cycling and is already one of the most powerful climbers in the international squad.
Once you have completed the Group Ride with Ibon Ruiz you will be automatically included in the prize draw for a pair of Easum Veleta cycling glasses!
The second stage of Fietssport goes Dutch by BKOOL starts on Thursday 13th May and will take you on a route through the border between the Netherlands and Germany, a place with breathtaking views. To kick off this stage Han Tieltjes, Dutch cyclist, will lead a Group Ride on Thursday 13th at 20:00h (CEST).
On Friday 14th at 02:00h (CEST) the promising Colombian cyclist Sergio Higuita will lead a Group Ride to which all fans are welcome. Sergio Higuita carries in his legs the future of Colombian cycling and everything indicates that this season, he will begin to establish himself as one of the rivals to beat in the big tours.
Are you more into velodrome than into video routes? We have also been thinking about you and Saturday 15th will be full of Group Rides at the Luis Puig velodrome so you can train accompanied by other cyclists.
The Group Rides schedule can be found in the image above and on the BKOOL website. It is very easy to join the Group Rides:
Log in to the BKOOL app at the indicated time.
Select the session highlighted with a little yellow star in the LIVE section of the Main Menu.
If you can't find it, refresh the screen until it appears.
Enter the session and wait for the warm-up to finish before you start racing.
Go for it!
We advise you to take the warm-up period as an opportunity to join the Group Ride!