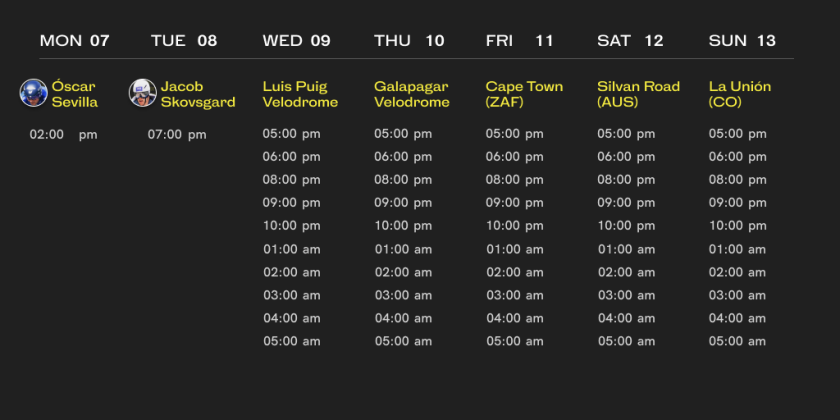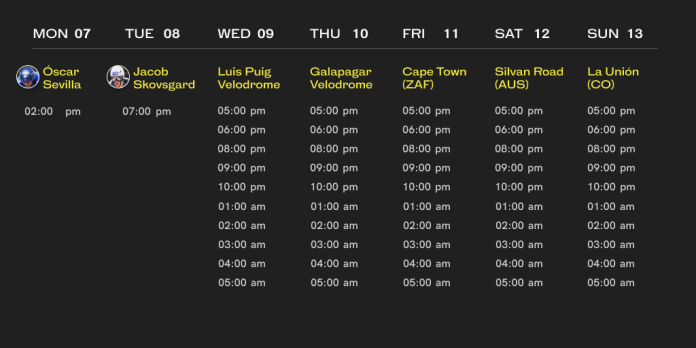 The week kicks off with a Group Ride with Óscar Sevilla as your team-mate. Oscar is currently starring a brilliant performance in the Vuelta a Colombia and it seems that he is getting stronger every year. Those of you who want to ride with this cycling legend have your chance to do so on Monday at 14:00h (CEST) at BKOOL.
Oscar is a big fan of BKOOL and we had the opportunity to interview him last week. You can find the interview on our blog and in it he told us with the kindness and closeness that characterises him his plans for the future and how he uses BKOOL in his training sessions.
Jacob Skovsgard, Danish E-Cycling Champion 2020, joins BKOOL again to share with us an outstanding route in his homeland. On Tuesday at 19:00h (CEST) he will lead a Group Ride that will take you deep into Denmark to enjoy its unique landscapes. Jacob has been training at BKOOL for years and has a spectacular physical ability, can anyone see themselves being able to beat him on his own field?
On Wednesday we have velodrome sessions prepared for you all day long at the Luis Puig velodrome. You will have the opportunity to train for 20 kilometres with international cyclists of all levels. Those of you who can't join a session on Wednesday don't worry, Thursday will be full of Group Rides at the Galapagar velodrome.
From Friday to Sunday we bring you a varied weekend that will leave no one indifferent. On Friday 11th BKOOLers have the opportunity to ride together on a video and 3D route in Cape Town. It's not every day that we have the chance to train in a place like South Africa, and this Friday for 8.6 kilometres their roads are yours.
Australia opens its doors to us on Saturday 12th with Group Rides spread throughout the day that you can not miss. For 7.3 kilometres we will be riding in a forest on the outskirts of Melbourne on a low difficulty route suitable for all levels.
We're upping the kilometres and difficulty a little to close the week with energy. On Sunday the 13th we have a route in La Union, located in the centre of Colombia, a 15.8 kilometre route on which we will ride with cyclists from all over the world.
To take part in these Group Rides and many other events organised by BKOOL, all you need to do is download the virtual cycling simulator and have a Premium membership. Those of you who have not yet tried BKOOL can get a 30-day free trial on our website.