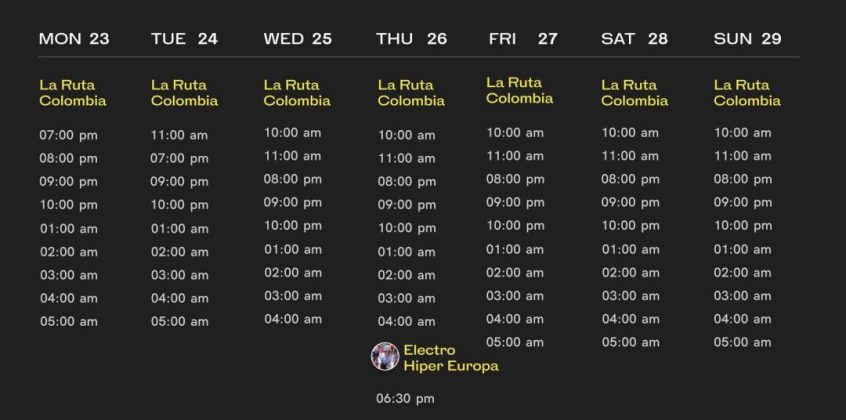 This week we have prepared a very special challenge to end the Tour of the Americas by BKOOL. From 23rd to 29th August, you will have at your disposal the Ruta Colombia, one of the hallmarks of amateur cycling in South America.
The Ruta Colombia is one of the largest organisers of cycling events in South America, with large-scale events throughout the year. These cyclotourist routes host more than 30,000 participants and are the biggest reference in the Colombian Gran Fondo.
BKOOL brings you its first virtual event, which consists of facing the route of the Movistar Challenge Time Trial, the on-site edition of which will take place on 26th September. This route of just over 8 kilometres and with some quite intense slopes will force you to give the best you have. Don't forget that this is climbers' country!
Electro Hiper Europa will join all the BKOOLers taking part in the group session that will start next Thursday 26th August at 18:30h (CEST). This Argentinian team based in Spain was born to promote the development of young talents in world cycling and currently has some of the great promises of this sport in its squad.
In addition, we have a surprise prepared for all of you, among all participants who complete the session within the competition dates, Ruta Colombia will draw a free registration for the first edition of the Movistar #AntioquíaEnBici Challenge, a spectacular cycling event in which riders will enjoy the opportunity to cross the Túnel del Oriente, the longest in all of South America.
To participate in the draw, all you have to do is complete the route of La Ruta Colombia Virtual by BKOOL within the proposed dates and save the session so that your name appears in the ranking that will be published on the competition website.