Do you like training at BKOOL? Why keep it to yourself when you can share it? Now you can invite your friends to BKOOL and receive rewards if they decide to join the team.
What will be your reward?
If you invite one of your friends, who has never been used BKOOL previously, to register and they start a BKOOL Premium subscription, as a reward you will receive a 20€ (or £20) Amazon voucher* once they have completed their 30 day free trial period.
What does your friend get out of registering with your link?
Thanks to your invitation they will get a 20% discount on their first year of BKOOL Premium**. You'll be able to ride the thousands of routes we have in video and 3D, train on our velodromes, or keep fit with our classes at BKOOL Fitness, all without leaving home. You can even meet up virtually to ride together!
How can you recommend BKOOL?
After logging into bkool.com, you have to access your profile by clicking on your name at the top right. Here you will be presented with several options, just click on "Recommend to a friend" and share the link shown in your profile with your friends.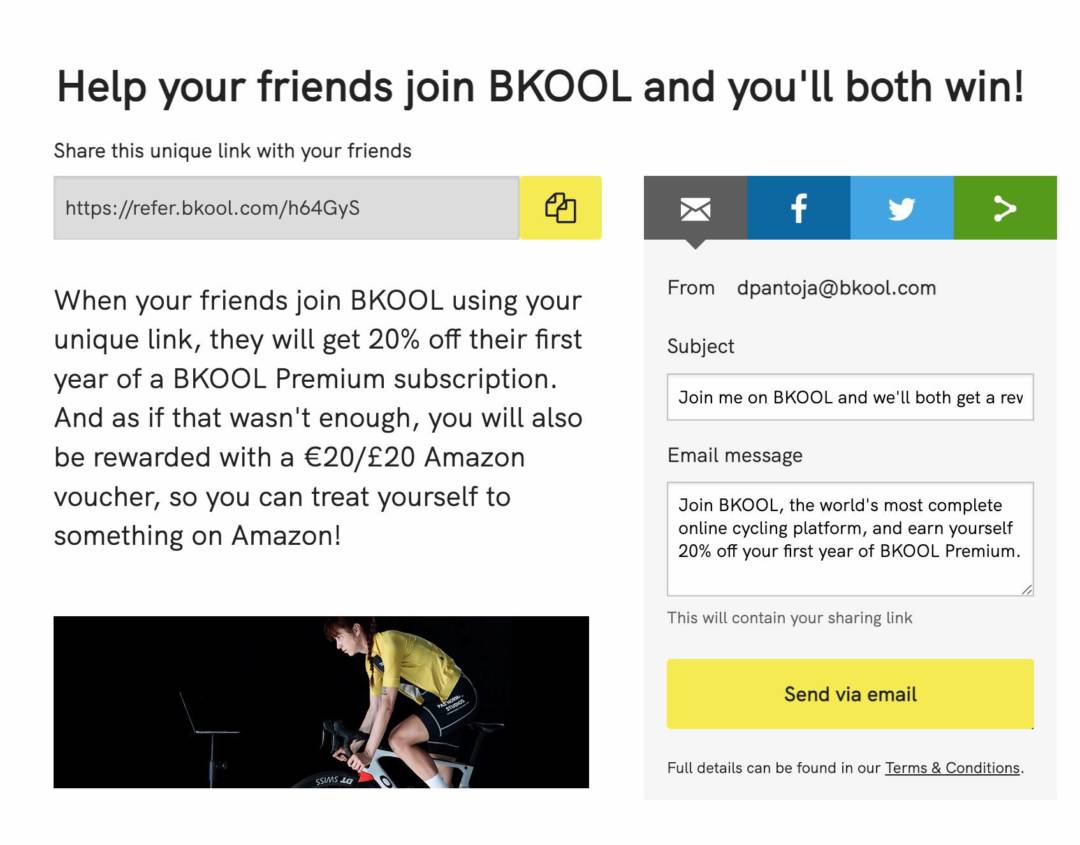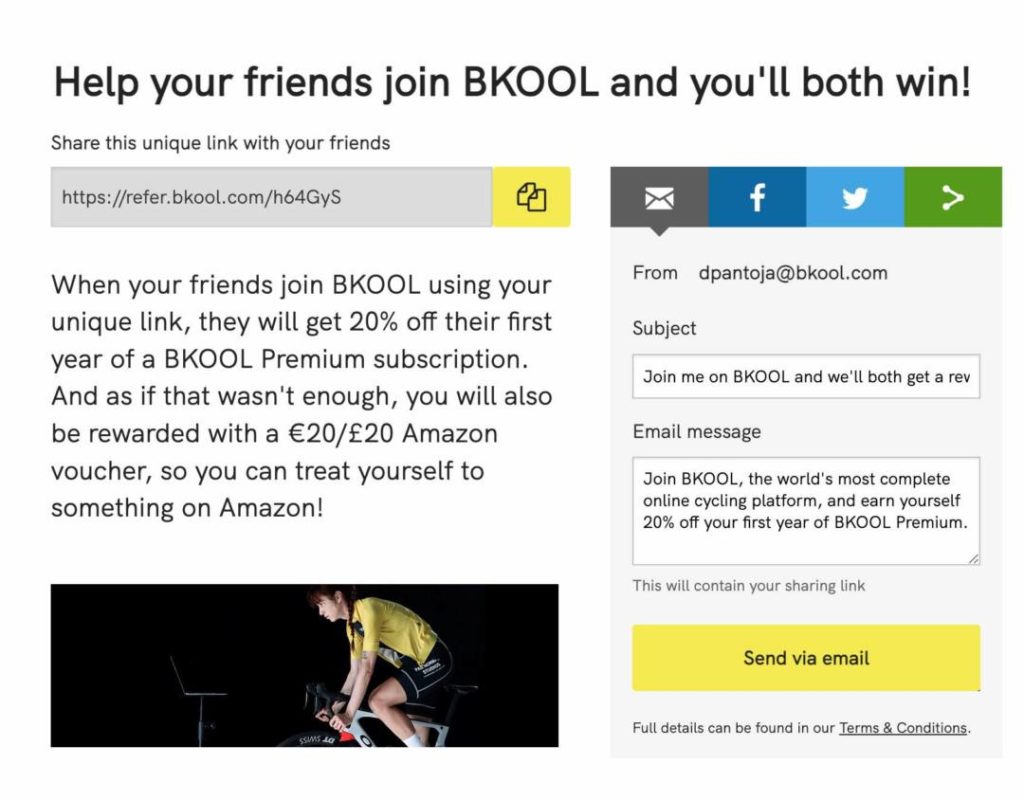 Each user has their own link. Once your friend has clicked on the link you have sent them, they will be able to register with BKOOL and the 20% discount off their BKOOL Premium subscription will be applied automatically. Once they have finished their trial period and have started their BKOOL Premium subscription, you will receive an email so you can claim your reward.
When you are ready to claim your reward, click on the link in this email, which will take you to a page where you can choose which Amazon website* you want your voucher for.
Once you have selected your Amazon voucher on this page, you receive your unique coupon code for your Amazon voucher via email.
So what are you waiting for? Share your invitation so your friends can finally understand why you can't stop talking about BKOOL.
*Amazon vouchers are valid for the following amazon web pages: amazon.co.uk, amazon.es, amazon.fr, amazon.de, amazon.it
** Only valid for those who have never held a BKOOL account before.