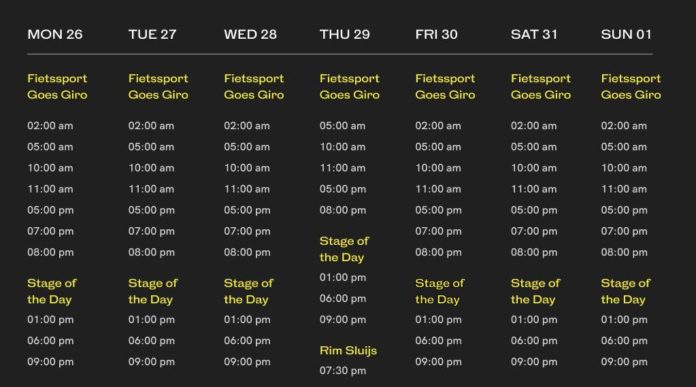 Fietssport invites us to discover the Giro d'Italia Virtual with them with the Fietssport goes Giro event. For this last stage of the event, we move to the Milano Tissot route with a Group Ride on Thursday 29th December at 19:30h (CET) led by Rim Sluijs.
We have some amazing prizes in store thanks to Fietssport. Three Bioracer vouchers will be up for grabs among the participants of the event, which can be redeemed on the Fietssport website:
1st prize: €150 Bioracer voucher
2nd prize: €100 Bioracer voucher
3rd prize: €50 voucher at Bioracer
In addition, we will complete the week with our Stage of the Day. The routes that help you follow the latest news on the international scene will be highlighted daily in BKOOL.
At BKOOL we will continue working to make our simulator more and more accurate. Try it FREE for 30 days!