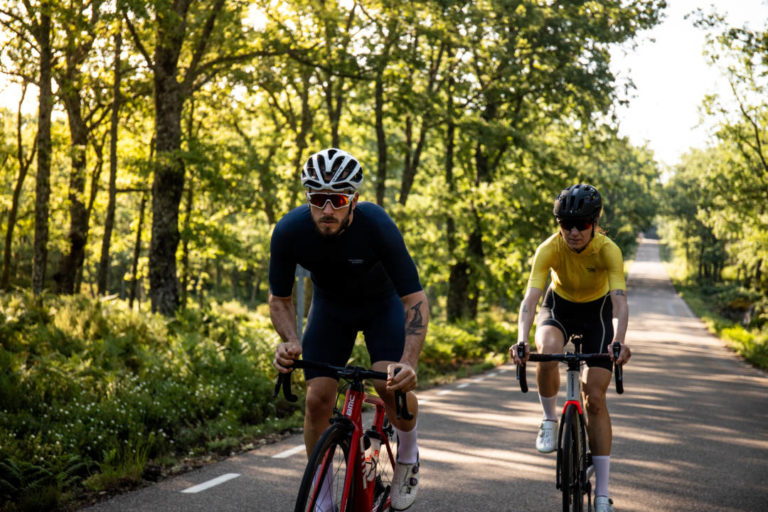 One of the most attractive challenges that a popular cyclist can face is, without a doubt, a Gran Fondo. Understood as a cycling tour that exceeds one hundred kilometres -and even two hundred on some occasions-, they are usually linked to the name of top cyclists, or to key routes in the history of our sport: you have them in Spain, you have them in Belgium, France or Italy, and you have them in Latin America.
Wherever they are, if you've signed up for one, it's time to train, as they say colloquially, "put in the volume" and dedicate hours to the trainer. So today we've come up with five complete tips to ensure that your preparation is ideal and, on the day of the race, you arrive in the best possible condition.
Plan your training beforehand
Before you start training on the trainer, it is important that you consult a coach or cycling expert for guidance on which exercises and routines are best suited to you. In addition, it is important that you set clear and realistic goals and that you structure your training gradually, increasing the intensity and duration of the sessions progressively.
On the BKOOL platform you can even design the training plan that best suits you. All you have to do is fill in a series of data that we need (weight, height, resting and maximum heart rate, and the objective to be achieved, in this case to prepare for the Gran Fondo) and we will prepare a plan that is as tailored to you as possible.
Set yourself a fixed training schedule
One of the key points when preparing for a Gran Fondo is the volume you build up. Regularity is key to improving your fitness and endurance. Aim for training sessions of at least 45 minutes' duration, three times a week, plus one session of between one and a half and two hours.
If you also have the opportunity to complete a long outdoor run, that's perfect. And if not, you'll have to get on the trainer and, for example, look for one of our routes of more than two hours. A few days ago we talked about 6 mountain passes for long runs.
Now it's time to take on Pico Veleta or Mont Ventoux 🙂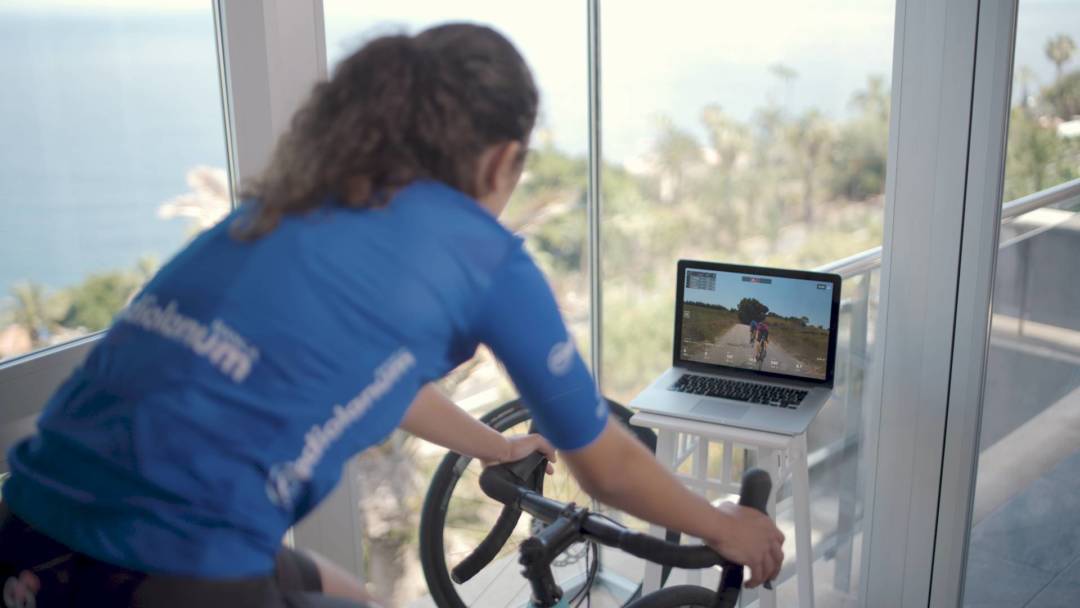 Vary the intensity and type of training
The key to building up your work each week is to work on training variability, one of the keys that good coaches take into account.
Don't just pedal at a constant, monotonous speed. Include sessions that work on changes of pace and endurance, as well as leg strength exercises. This will help you prepare more fully for the challenge of the cycle tour.
Perhaps replace one of the sessions in the plan with a BKOOL Fitness session? You'll have a blast, and it'll be fun!
Work on specific techniques
Take advantage of the BKOOL sessions to work on specific techniques and skills. For example, you can use the training to practice changes of pace, maintaining a proper position on the bike or even to simulate different terrains. This will help you improve your cycling performance.
Warm up properly, fuel and hydrate yourself.
A few weeks ago we talked about what to eat before, during and after. Now that you are going to accumulate so many sessions, some of them lasting more than two hours, you need to take into account that your body will need fuel and good hydration.
In addition, include a warm-up and stretching routine before and after each training session. This will help you prevent injuries and improve the flexibility and mobility of your muscles.
In short, BKOOL is a valuable tool for preparing for a cycle tour. Use it in conjunction with varied workouts, work at different intensities, different exercises and take advantage of the comfort and safety of training at home to work on specific techniques and skills. With these tips, you'll be ready to enjoy your first cycle tour successfully.
If you haven't had the chance to try BKOOL yet, you can try it for FREE for 30 days on our website.