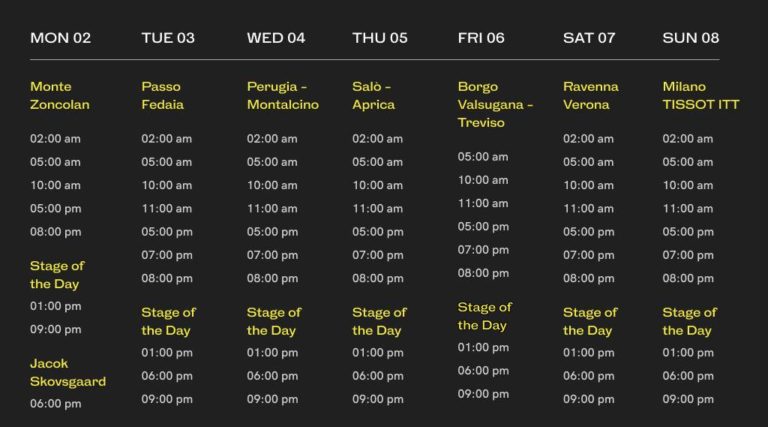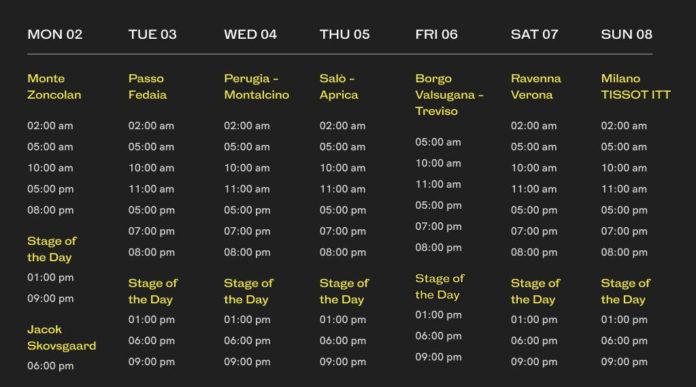 The year 2023 is here and with it comes a new proposal of weekly routes to start the year with a bang.
We suggest you start the year with a combination of Giro d'Italia routes and our Stages of the Day. The most realistic virtual cycling experience you can imagine will be brought to you by our Giro d'Italia routes, where we have recorded the stages of the Giro d'Italia 2022 in full race, to offer them to you through a new type of simulation that combines HD + 3D video.
This week's special Group Ride will be led by Jacob Skovsgaard, whose years of training at BKOOL combined with spectacular physical ability brought him to the top of the podium at the Danish E-Cycling Championships last year. He is undoubtedly one of the strongest BKOOLers and one of the rivals to beat in any session he takes part in. Will you be able to keep up with him?
Make sure you participate in this Group Ride on Monday 2nd January 2023 at 18:00h (CET), for a chance to win 1 month of BKOOL, which we will raffle among all the participants.
If you haven't had the chance to try BKOOL yet, you can try it for FREE for 30 days on our website.