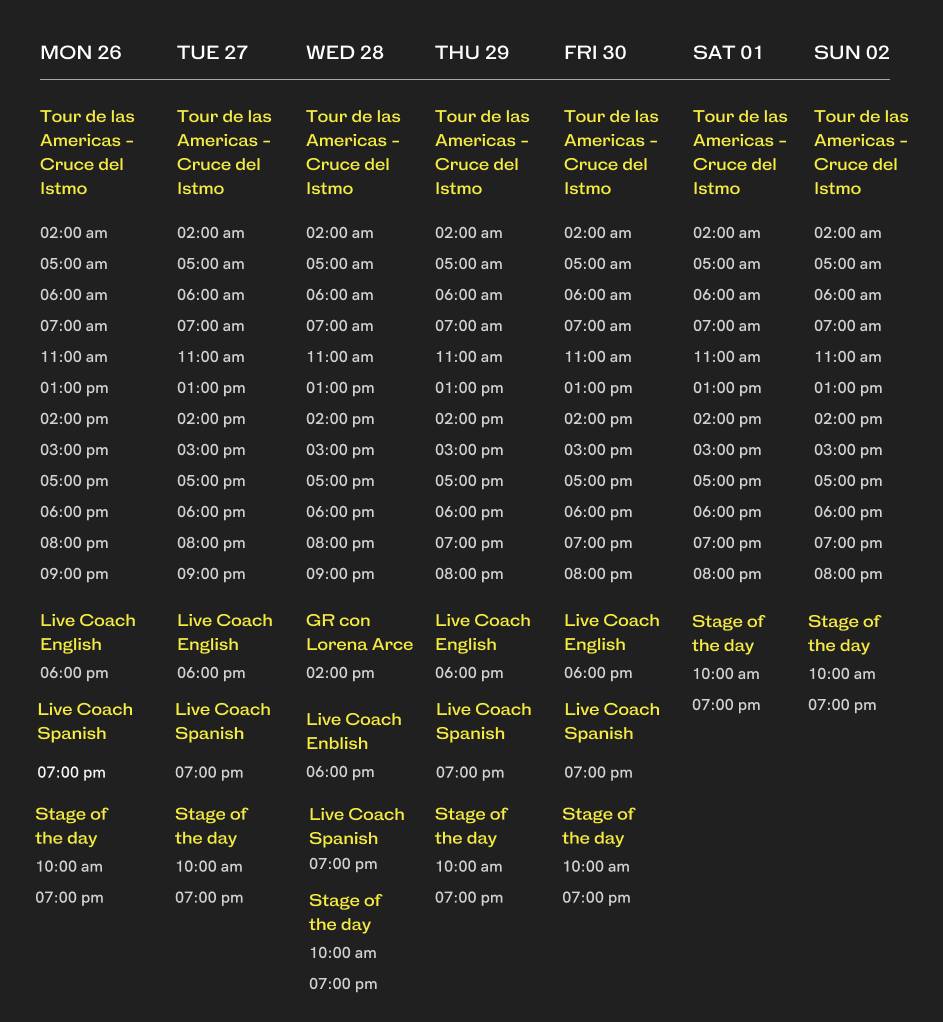 Once again, the Tour of the Americas is back at BKOOL. For 12 weeks, you can take part in some of the most important competitions in Latin America without leaving home.
This week, you can take on the toughest competition in Panama: El Cruce del Istmo. Throughout the week, you will be able to participate in Group Rides with Bkoolers from all over the world. By completing this stage, you will be entered into a draw to win an entry to take part in this spectacular competition.
On Wednesday, June 28th at 02:00 pm (CET) elite cyclist Lorena Arce joins our Cruce del Istmo to take part in a Group Ride that will take your breath away. Will you accept the challenge?
From Monday to Friday at 6pm you can enjoy a live training session guided by a Live Coach.
Every day, you'll get to know a new route thanks to our Stage of the Day. Train with other users in the Group Rides every day.