Paincave, you might have heard this term, or perhaps not. Regardless of how familiar you are with the word, it's time to grasp its true meaning and why it's paramount for your training routine. Essentially, a 'paincave' is a bespoke sanctuary where athletes spend countless hours training in the privacy of their own home. A haven where pain transforms into gains, hence its name.
Key Component: Comfort in your Paincave
A paincave might house all the gym gear you desire, but the real essence is comfort. It should be a space where you feel at ease, despite any pain and fatigue experienced during workouts. For this, comfort is crucial as it can greatly affect your performance and ability to push through when workouts become challenging.
Central Point: The right equipment choice
Let's discuss equipment. A cycling simulator like BKOOL might be the backbone of your paincave. However, it's equally important to ensure your gear is right for you, your needs, and training objectives. Quality and durability should also be considered, as you'll be spending numerous hours using this gear. Remember, the right equipment is vital in making your paincave an effective training hub.
Perfect Ambiance: The significance of lighting and ventilation
Lighting and ventilation are vital elements often overlooked when designing a paincave. Proper lighting can do wonders for your mood and focus, while appropriate ventilation is crucial for maintaining a comfortable temperature and aiding breathing during intense sessions.
Other pivotal elements for crafting the perfect spot include…
Customisation
Personalisation is another key for a successful paincave. This is your space, an area reflecting your personality and goals. Adorn it with motivational posters, trophies, or anything that drives you to give your all during workouts. Customising your paincave will not only make you feel more at home but can also bolster your motivation and performance.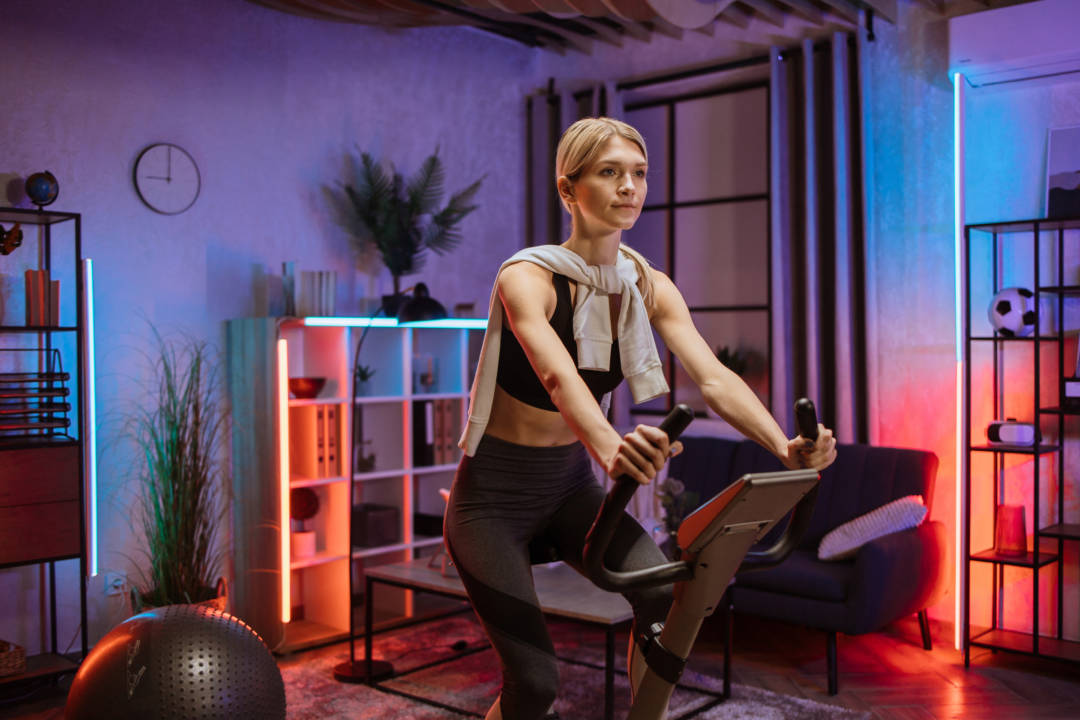 The merit of organisation in your Paincave
Organisation plays a pivotal role in your paincave setup. Keep your space tidy and pristine to ensure complete focus during workouts. There's nothing worse than halting a training session to search for a towel, water bottle, or any other vital item. Organisation also helps keep your gear in top shape, prolonging its lifespan.
Staying Connected: Technology in your Paincave
Technology is another essential component of a modern space. Whether you're using a BKOOL cycling simulator, following an online exercise routine, or merely listening to your favourite playlist to get pumped, technology can make your training sessions more efficient and engaging.
Recovery's significance: Relaxation and recovery items
Your paincave isn't just about hard graft; recovery matters too. Incorporate items aiding relaxation and recovery post workouts, like a yoga mat for stretching, foam rollers, or even a comfy chair for resting and rejuvenation.
Your Paincave should be your sanctuary
Creating the ultimate paincave may be a matter of trial and error, but with these tips in mind, you're on the right track to craft a space that's not only conducive for efficient training but also inspires you to meet your fitness goals.
In the end, your paincave should mirror you, your goals, and needs. There's no one-size-fits-all, hence researching and experimenting to find the perfect blend of elements for you is vital. Explore diverse equipment types, consult fitness pros, read blogs and online forums for insights and advice. Over time, your paincave will become a place where you feel comfortable, driven, and ready to give your all during each session. To kickstart your journey, consider getting the BKOOL simulator.
BKOOL is the market's most comprehensive cycling simulator. Try it for FREE for 30 days!