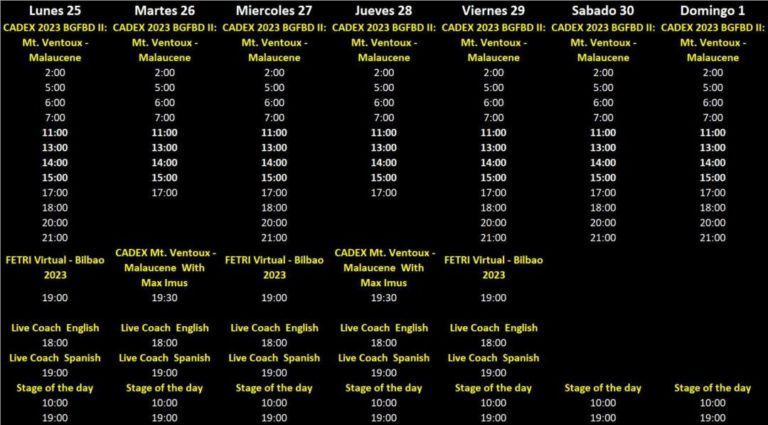 This week we bring you a new stage of our event with Cadex: CADEX BGFBD II: Mont Ventoux with BKOOL. On Tuesday and Thursday, you will be able to join Max Imus and measure your time with him – will you be able to reach the summit before him?
You can also ride the streets of Bilbao, a beautiful city in the north of Spain, with Bkoolers from all over the world in our event with FETRI.
Our Live Coach service is available from Monday to Friday at 19h CEST. Join our Discord channel and get live, personalised feedback from a coach.