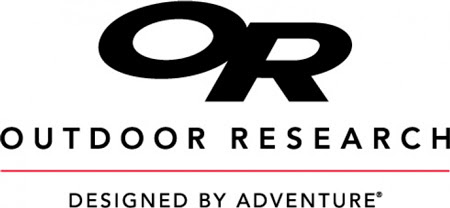 We're approaching the end of the Bkool Winter Cup. Have you completed all the stages to date? Don't put it off until the last week!
OUTDOOR RESEARCH CHALLENGE #BKOOLWINTERCUP

Thursday: 11h, 14h, 17h, 21h. Friday: 1h, 3h, 5h (GMT+1)
This week's Winter Cup Challenge is brought to you by Outdoor Research. OR is a company that believes that life is an adventure and that having the best gear makes it more fun. They offer a plethora of options for both cold and warm weather activities.
This week 10 lucky BKOOLers will bring home a pair of Outdoor Retailer StormTracker gloves. Like the Ascendant jacket, StormTracker Gloves are so versatile, they are equally at home on the bike, alpine climbing, ski touring or ice climbing. Low-­profile GORE® WINDSTOPPER®. Soft Shell fabric deflects biting gusts, and a tricot lining retains valuable heat. The streamlined profile allows for amazing breathability, unprecedented dexterity and extraordinary tactility.

To enter the raffle is simple. Choose the time that works best for you, open the Simulator 5 minutes before to pair your trainer and sensors, go to the homepage. At the time of the event, press refresh and scroll down to the LIVE section. You'll see a session that has a yellow box with "featured" inside. Join this session. Everyone who joins during the first 10-minute warmup and finishes the session will be entered into the raffle.
RECOMMENDED ROUTES
An 11-kilometer time trial, from the Heraultaise touring race held at the end of March. An event founded in 1986 and that has become a classic on the French cycling calendar. Thanks to Tom for shooting and editing the video.

ANDALUCÍA BIKE RACE 2018 S1. SPAIN
First day of this by-stages mountain bike race held in the month of February. As in recent years, the race starts out with a time trial. You will ride a route stretching for 32 kilometers and rising 581 meters, going around the town of Linares, in Jaén.
CERRO SAN CRISTOBAL PDV, SANTIAGO, CHILE
From Santiago de Chile, Bkooler Viarva shares this video route with us. An intermediate-difficulty ride awaits you, in which you will climb the Cerro de San Cristobal; 4.5 kilometers, with an average grade of 4.6%, making it a good option for a short but intense workout.

An individual time trial that takes place on the fourth day of the Carrera del Sol. The 18.5-kilometer route runs between the towns of La Fouillouse and Saint-Etienn, with a climb to Saint-Héand. The fittest riders will be the favorites to clock the best times.

Bkool Team