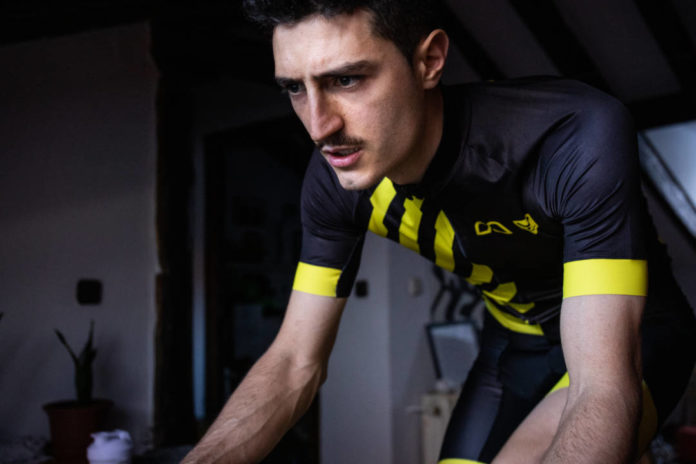 The fact that stress greatly affects our training and performance is nothing new. In fact, it is not the first time we talk about exercise and stress; we recently explained what to do when stress forces us to skip a workout.
When we encounter stressful situations in our daily lives, whether caused by external factors such as family or work, or by internal factors such as lack of motivation or desire, the first thing we should do is try to find out the root of the problem.
And the next step is to attack it with solutions. In this sense, indoor training is an ally for several reasons.
Time is money
Many times, cycling outdoors is too time-consuming. Both because of the preparations and because of the "junk miles" that we have to cover to get out of the town or city and get to a suitable place to train.
Changing an outdoor training session for an indoor training session can be the key to avoiding the stress derived from taking a training session outdoors when day-to-day obligations are pressing. Not only do you save time, but you also save yourself some head-warming.
You won't have to build up unnecessary time until you get to a point where you can get your workout out optimally; a safe road where you can do long runs or a mountain pass where you can test your climbing skills. You also won't have to think too hard when it comes to choosing clothes, deciding and preparing nutrition. clothing, deciding and preparing nutrition, choosing a route, etc.
That amount of time (and thoughts) you save makes your stress levels go down and makes facing a training session much more bearable.
Are you a triathlete? Get the most out of your Smar Trainer
If any athletes are familiar with stress, it's triathletes. If it's hard enough to find the time to train as much as we'd like when we're doing one sport, imagine with three.
Triathletes are used to dealing with stress on an almost daily basis and in that constant struggle the trainer is their battle buddy. It's clear that we all prefer to ride outside, do it in company and, if possible, with a nice view. But it's better to squeeze in a little session at home than to add up to a blank day.
If you're a triathlete you'll probably know what we're talking about.
Better with company
For many athletes, training alone is a challenge. Some people get hooked on sport for its social dimension and want to be surrounded by others when they train. However, we can't always coincide with other people or schedule our schedules with our friends. These situations are a trigger of mental stress for some athletes, who want to go out and train but don't feel motivated enough in the absence of company.
But platforms like BKOOL allow you to do sport at home while enjoying the company of other cyclists, thanks to their events and competitions. If training alone doesn't suit you, BKOOL has the solution to your problems.