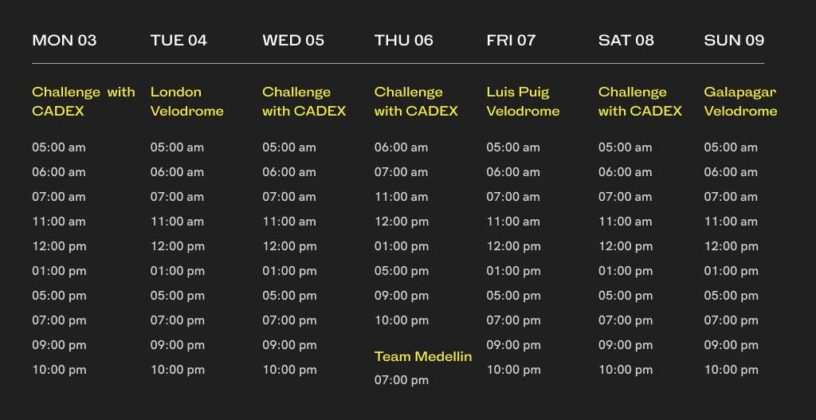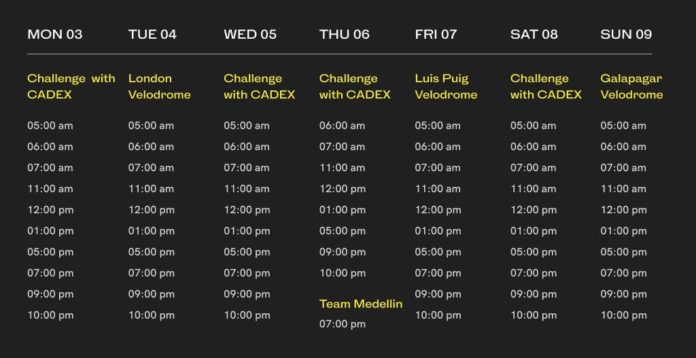 We are entering 2022 full of energy! A new event with great routes, raffles and Group Rides is ready to take place.
Challenge Series with CADEX Cycling is the new event in collaboration with CADEX Cycling that will be available at BKOOL from 3rd January to 30th January. The event will consist of four routes, and those BKOOLers who complete all four within the scheduled dates will automatically get a special CADEX 3D jersey.
In addition, those who complete the entire challenge on time will automatically be entered into a draw to win a BKOOL Premium annual coupon, two CADEX cycling bottles, and a Boost Cadex saddle – four winners for four different prizes! To be eligible for the prizes, you only need to have completed each stage in its corresponding week. Do you accept the challenge?
The first stage will take place at the Mortirolo Pass and will be available from 3th to 9th January. Here you will find a beautiful six-kilometre route through the Italian countryside.
On Thursday 6th we will be joined by members of Team Medellin on the Italian prairie. You will be able to join the Group Ride at 19:00h (CET) and prove your level against professionals. Do you accept the challenge?
To round off the week, we'll be sweating it out on the BKOOL velodromes. On Tuesday, Friday and Sunday you can try the three velodromes available on our platform in 20km sessions. Let us know on social media which one is your favourite!
If you haven't tried BKOOL Premium yet, you can access a 30-day free trial from our website. Don't miss out!